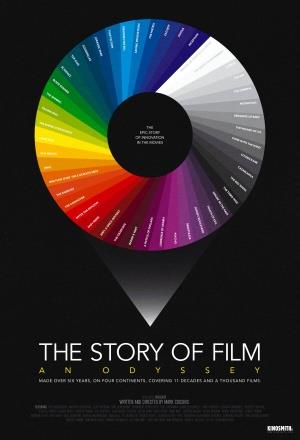 In The Story Of Film: An Odyssey, filmmaker and film historian Mark Cousins takes an unconventional, expansive, and almost exhaustive approach to the history of cinema, from the first moving images to modern movies. His 15-hour documentary series is an ambitious attempt to encapsulate cinema, from birth to the present, as practiced all over the world, and emphasizes innovation, expression, and the cross-cultural fertilization of ideas spanning the entire globe. But Cousins is not just an educator, he's a missionary sharing the beauty and magic of cinema: "A lie to tell the truth."
The series is on DVD and available to stream on Netflix, and starting on Monday, September 2, Turner Classic Movies will be rolling out the documentary with a new episode every Monday through December 9. Accompanying the series is a festival of films that Cousins features in the respective chapters, playing every Monday and Tuesday night for the first nine weeks of the series (and then Mondays only for the final six weeks).
The series opens with a selection of landmark works of early cinema by the Edison studios, the Lumière Bros., George Melies, and Alice Guy-Blaché, followed by early feature films from D.W. Griffith (including Birth of a Nation) and others.
According the TCM, 119 films will be screened in conjunction with The Story of Film, 30 of them making their respective TCM debuts, from Luis Buñuel & Salvador Dalí's Un Chien Andalou (1928) and Kenji Mizoguchi's Japanese classic Osaka Elegy (1936) (both Tuesday, September 17) to Jane Campion's The Piano (1993) and Nuri Bilge Ceylan's Climates (2006) from Turkey (in December).