The Rules of the Game (1939), the last film Jean Renoir made in France before fleeing the Nazi invasion for the United States and Hollywood, is at once savage social satire and a compassionate comedy of manners with a sour undercurrent. Both shot and set in the dying days of the 1930s, as the Third Reich cast a long shadow over a seemingly impotent France, it was reviled and condemned upon its release, butchered beyond recognition in an attempt to make it palatable for audiences and finally banned as "demoralizing." Available only in a severely compromised version for decades (the original negative was destroyed in World War II), it was declared a rediscovered masterpiece when is was reconstructed and restored in 1959.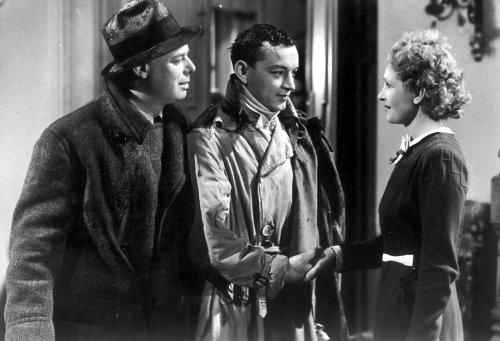 The film opens on the charge of celebration as young aviator Andre Jurieux (Roland Toutain) lands in Paris after setting a speed record for crossing the Atlantic. While the crowds cheer, this hero emerges morose and dejected and commits a serious social faux pas when he confesses his disappointment that a particular woman is not waiting for him. In essence, he alludes to an affair on national radio. To avert a scandal, the cultured Robert de la Chesnaye (Marcel Dalio), husband to the aviator's mistress Christine (Nora Gregor) and a philanderer in his own right, invites all to a weekend hunting party in his country mansion.
The complicated maze of marriages and mistresses (both social register and servant class alike) that ensues combines the contours of a sophisticated bedroom comedy and a slapstick sex farce with a caustic view of class and the social code of manners and behavior – the "rules of the game" of the title – as played in a microcosm of French society. The frivolous high-society guests obliviously gossip, hunt, and fool around in a weekend in the country hosted by the bloodless, bored Chesnaye. While his wife Christine, the daughter of an Austrian conductor and a foreigner out of place in his social circle, dances around the moony attentions of the achingly sincere and socially naïve Andre, a similar triangle plays out in the servants quarters as a slapstick farce when a garrulous rabbit poacher (the hilarious Julien Carette, playing his part like an impulsive imp) is taken on as a domestic and proceeds to seduce the flirtatious young wife of the humorless Teutonic gamekeeper.