The winners of the audience and jury awards for the Seattle International Film Festival's fortieth edition were announced Sunday, June 8 at a breakfast ceremony at the Seattle Space Needle.
Richard Linklater's Boyhood dominated the audience awards, taking home Golden Space Needle Awards for Best Actress Patricia Arquette, Best Director Linklater, and Best Film. Dawid Ogrodnik picked up Best Actor award for the Polish drama Life Feels Good and Keep On Keepin' On was awarded Best Documentary.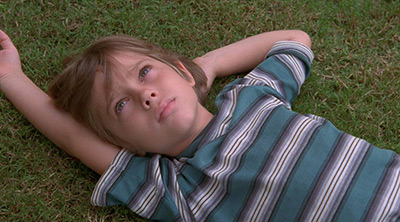 In the juried awards, Best New Director was awarded to Carlos Marques-Marcet, director of the Spanish film 10,000KM. Special Jury Prize was awarded to B For Boy director Chika Anadu, who accepted the award with great excitement and a shout-out to winner Marques-Marce, proclaiming to the room that 10,000KM was her favorite film of the festival.
Best Documentary was given to Marmato, directed by Mark Grieco, and the Best New American Cinema prize was handed to Red Knot, directed by Scott Cohen.
The Youth Jury, comprised of boys and girls of high school age and younger, awarded prizes to Best Futurewave Feature Dear White People, directed by Justin Simien, and Best Films4Families Feature Belle & Sebastien, directed by Nicolas Vanier.
SIFF has also announced a return engagement for a few select films in the Best of SIFF series, which plays from Thursday, June 12 through Thursday, June 19 at SIFF Uptown. Among the 14 features (and one program of short films) are audience award winners Boyhood, Life Feels Good, and Keep On Keepin' On and jury winners 10,000KM, Marmato, and Red Knot, and plus Seattle-born film My Last Year With the Nuns, an audience favorite that earned local actor / writer Matt Smith a runner-up spot in the Best Actor balloting.
Also note that Ida, a Polish drama from Pawel Pawlikowski that placed high in the Best Director and Best Actress (Agata Kulesza) categories, opens for a regular run at SIFF Uptown next week. So you still have a chance to catch up on some of the audience favorites from SIFF 2014.
The Best of SIFF schedule is at the SIFF website here.
The complete press release for the awards is presented below.