Another waft of indie milkweed, Safety Not Guaranteed won't stay with you much longer than it takes to walk out of the theater. Only audiences hooked on quirky romantic comedy unruffled by grown-up passion or personality will sink happily into the warm bathwater that is Safety. First-time feature director Colin Trevorrow's fey tale features clueless Hansels and a Gretel abroad in the land of whimsy, deadpan and twee, hoping to stumble onto a way home.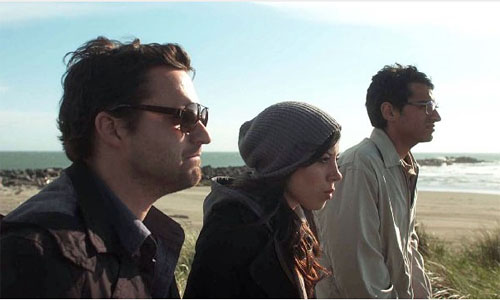 Safety's disoriented 20-somethings are Aubrey Plaza (Parks and Recreation), Jake Johnson (New Girl) and Karan Soni (Touch) — each recognizable as a one-dimensional type currently swarming TV sitcoms, especially those that feature "girl" in their titles. The film's certified as authentic oddball indie by the shambling presence of Mark Duplass (Jeff, Who Lives at Home, Your Sister's Sister). Where skinny little Woody Allen once was king of the nebbishes, Duplass now rules. A soft, cuddly baby-man, his deadpan delivery suggests affectation and arrested development of the sweetest kind.
When he happens upon a personals ad seeking a sidekick for time travel ("Must bring your own weapon. Safety not guaranteed."), a slick Seattle Magazine reporter jumps on the chance to scoop a juicy backstory — and enjoy a paid vacation. Shanghaiing two hapless interns, he heads for the Oregon Coast burg of Ocean View.