By her own admission, Susan Sarandon considers herself a character actor. She's interested in being challenged by roles, in playing different characters, and in the messages of her films. After a career spanning over forty years, five Oscar nominations, and a Best Actress Oscar for "Dead Man Walking," it's still a challenge to find those roles. And yet she does. Case in point: "Jeff Who Lives at Home" (on Blu-ray and DVD from Paramount), where she plays the widowed mother of two estranged grown sons whose lives have gone off track.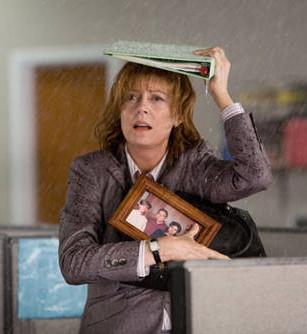 Videodrone talked to Ms. Sarandon about working with directors Jay and Mark Duplass, her own life as the mother of two sons, and what she's watching when she's not making movies.
What are you watching?
I don't have a television set so all I watch are things I get. I just finished watching a number of seasons of "Breaking Bad," which I thought revolutionizes television. I haven't watched a lot of television so maybe I don't know what I'm talking about, but I was blown away by the acting and direction. It was major for me. So I tend to get things like that, I get a lot of documentaries, I watch the TED talks and animal specials. I tend to see movies in the theater, especially foreign films that I think maybe won't be available later. I like the experience of being with a group of people, watching movies that way.
That's an experience that is being lost as more people watch movies at home, on disc or On Demand or streaming video. There is something special about the shared experience of watching a film in a theater with an audience.
I like that, and I like being able to lose yourself in a big, dark room. I think that films have a responsibility and have the challenge of reframing people's perspective, even if it's just briefly, and I think it's easier to do when you're outside of your living room.