There's a certain poetic justice to the unxpected trajectory—provided by the 14th Buenos Aires Festival of Independent Cinema—of America's preeminent film critic, who, having been recently laid off from his long-standing post (34 years!) at The Village Voice, now materialized at a festival symposium half a world away to discuss his labour of love. J. Hoberman was busy for a couple of days as a guest of honour for the BAFICI publication of a Spanish-language anthology of his work, as well as presenter of the festival screening of Jack Smith's Flaming Creatures (1963), but one can only hope that the man was able to take an actual day off, ambling Buenos Aires's parilla and petrol-fumed avenidas at will. At the critical symposium, a forum which is usually about as illuminating as director Q&As, Hoberman nevertheless struck a couple of salient points that I took as a cue to reading the festival, and by extension the state of cinema, at large. One, the possibility that the imminent degeneration of film (call it the Death of Cinema) may paradoxically preserve it as a "destination" art akin to opera; and two, the notion that film and its attendant criticism might be compelling not by being genius, but by being awesome.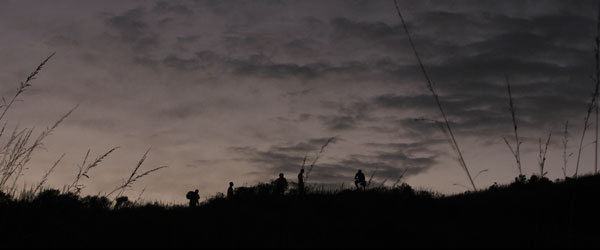 Preeminence indeed: BAFICI has secured its reputation as the cinephile's destination in South America for its curatorial prowess, its breadth of vision, its cultivation of native talent, and its sociability. Its sustainability is in some sense contingent upon its ambition: are there enough decent independent films a year to fill out the fest's rigorous roster? Can the archives be perpetually mined but not stripped of valuables, so that the Focossection remains a rich sidebar for discovery or nostalgia? (Cue Ruth Beckerman's formidable filmography, culminating with American Passages; Narcisa Hirsch's unclassifiable experimental excursions; Gerard Courant's serial portraiture of Le cinematon, Brazilian pornochanchado salvaged, like a Vik Muniz sculpture, in the Boca do Lixo homage, to name but a few of this year's highlights.)
The question begs an equivocal response, but nevertheless it would be difficult to countenance the glib characterization of BAFICI as gordo. Excess has proven a virtue at BAFICI, but its condition relies so much on the quality of the new Argentine films showcased in competition—or out, as the case might be, as the official selection is often the subject of much haranguing, particularly among those excluded, and for good cause. So this year there was an abundance of homegrown films (in excess of 30), but the consensual hope was that both genius and awesome would be uncovered over in the competitive Cinema of the Future or International Competitions.