In 2013 Taschen commissioned Jonathan Rosenbaum to write an original essay on each of Jacques Tati's features for a planned book on the director. Five years later and the book is nowhere in sight, so Rosenbaum has posted his typically thorough, insightful comments on his website: Delving into the color restoration of Jour de fete ("How adding colored elements and a new character could compensate for the absence of a full-color image is an intriguing puzzle. But Tati's compositional strategy was an intrinsic part of his genius, making him a worthy grandson of van Gogh's framer; he was an instinctive artist with an uncanny sense of how seemingly unconnected aspects of a film could connect with one another in aesthetic terms."); noticing the experiments careening beneath Mr. Hulot's Holiday's seemingly slick, entertaining surface ("Hulot, in short, could just as well be anyone else for this gag to transpire—and the notion that everyone could be funny, and not just a talented mime who dominated every shot and sequence, was central to Tati's comic philosophy."); exploring the satire of Mon Oncle ("Because Mon Oncle is more explicitly a satire than any of Tati's other films, one could argue that is correspondingly somewhat less poetic and more prosaic. But one kind of poetic vision that is threaded beautifully through the entire film might be described as the poetry of disorder, and this is represented above all by the roaming paths of dogs in both neighborhoods, which are explicitly contrasted with the strict, orderly procession of cars on the highway."); offering his latest paean to the endlessly rewarding PlayTime ("In the case of PlayTime, this might say that this became a philosophical as well as a physical vision, practical as well as metaphysical, which essentially sprang from a conviction that everyone in the world was funny coupled with a regret that not everyone had discovered it yet. Becoming a man with a mission, he saw his job as showing some people how they might better appreciate the world they were living in."); saluting art triumphing over economically mandated compromises in Trafic ("The film's uncommon achievement, in other words, at least on many occasions, is to blend together fictional and non-fictional elements into a seamless whole, demonstrating the Tati's genius in organizing his materials could be every bit as adroit as his genius for either finding or inventing them. All three processes are intricately interwoven in the film as a whole."); and arguing there's much more going on in Parade than the documentary recording of some circus acts ("And in fact, it could be argued that Parade does have a story, even if, like PlayTime, it doesn't exactly have a hero — or, rather, its "hero", as in PlayTime, consists of all the people in the movie and all the people watching the movie. And to accept that as a premise means rethinking a lot of things, including what we mean by a movie, what we mean by a circus, what we mean by a show, and what we mean by spectacle in general. And in its unpretentious way, Parade gets us to reconsider all of these things.").
"I might be most excited by the fact that most of the films in the series are notmasterpieces, which seems to be a rare thing in these hype- and marketing-filled days where we are all bombarded by hyperbolic pull quotes, tweets, and online articles. Everything has to be the best thing ever. When it comes to watching films, for me personally, there's always less pressure when you know the movie you're going to watch likely isn't going to be the best thing ever. In turn, I find I'm able to enjoy the movie that much more and to learn both from it and it with it. There's a freedom to explore what I'm seeing, to simply sit back and bask in the vibrant oranges and blues of Fair Wind to Java or to focus on the emotional reality R.G. Springsteen is able to pull out of a small B-picture. I love these films and they are all good, solid and well made, but they are also, by design, genre films or smaller dramas that weren't necessarily meant to garner life-changing praise. They were made to entertain people, all kinds of people, when they decided they needed a break from their lives." The second half of MoMA's Republic Rediscovered gets an overview from Gina Telaroli, whose brief words may nail down these various films' appeal, but who as always lets her ingenious selection, repetition, and contrast of film images (Republic's Trucolor process comes off especially well here) convey most of the message.
"If you see a thing with your own eyes, it can't be a dream, can it?" David Bordwell explores how the move towards narrative and character complexity in '40s films—a deliberate density he coins "thickening of the film's texture," played out in eyewitness thrillers, with special emphasis on the ingenious use of POV shots and rhyming structures in Tetzlaff's The Window.
"At the May '68 Cannes, Godard, to an audience that included Miloš Forman, François Truffaut, and Louis Malle, famously declared, "I speak to you of solidarity with students and workers, and you talk to me about tracking shots and close ups! You're all idiots!" In a major moment in the politicization of French cinema, Godard insists on the violent invasion of the Palais by the streets outside." Cannes 50 years later had two fascinating echoes of that outburst: the short film Wind from the West—about a stretch of French wetlands protestors have occupied to prevent its being turned to an airport—that was originally credited to Godard, though that turned out to be a hoax; and Godard's own press conference via iPhone, one of his offhandedly radical gestures against the festival's artifice. Rona Lorimer considers these events in tandem finding Godard still inspiration for politically active filmmakers five decades on. Via David Hudson.
"What else, aside from luck, has driven your career?" "Rage." "What do you mean?" "I'm fuckin' angry, man." "About what?" "Everything." In her long interview with David Marchese, Kathleen Turner is less monotonous about licking at old grievances, and fortunately much less terse, than that excerpt suggests. But it captures the frankness and sardonicism with which the actor recollects working with Nick Cage, Jack Nicholson, Michael Douglas—relaying fairly the good times, but never overlooking or excusing the bad.
"So I've never had the impression of illustrating a script but of making the film precisely during the shoot, and I've always experienced this way of shooting as one of looking at things for the first time. When you look at things for the very first time, you look at them with a particular sense of discovery and curiosity; you dare to look. In the end, it's really about practicing faith in what cinematography can do, about believing that a story can be told with images and that putting the camera here means something whereas moving it a meter away means something else. It's about having faith in the fact that a way of filming is one of saying something and provoking sensations." Agnès Godard talks with Yonca Talu about her collaborations with Claire Denis, and how each film has brought its own challenges and altered methods of filming while remaining very much a part of its director's vision.
Adrian Curry devotes his column this week to posters for the films of Jacques Becker; across several varied designs, its charming how illustrators couldn't resist Gabin's iconic hangdog expression, or Signoret's wry, erotic poise.
Obituary
American cinematographer Richard H. Kline earned two Academy Award nominations, for his work shooting Camelot (1967) and King Kong (1976), in a career that spans fifty years behind the camera. He was an assistant cameraman at Columbia Pictures onCover Girl (1944) and The Lady from Shanghai (1947) and a camera operator on The Harder They Fall (1956), Nightfall (1956), Elmer Gantry (1960), Birdman of Alcatraz, andThe Pink Panther (1963), among others, all without screen credit. He became a director of photography on the TV shows Mr. Novak (1963-1965) and Honey West (1965). For the big screen, he was cinematographer for Robert Wise on The Andromeda Strain(1971) and Star Trek: The Motion Picture (1979) and Richard Fleischer on The Boston Strangler (1968) and Soylent Green (1973) among others, and was director of photography on Hang 'Em High (1968), The Mechanic (1972), Brian DePalma's The Fury (1978), Who'll Stop the Rain (1978), The Competition (1980), Body Heat (1981), Jim McBride's Breathless(1983), All of Me (1984), and the notorious Howard the Duck (1986). He was 91. More from Mike Barnes for Hollywood Reporter.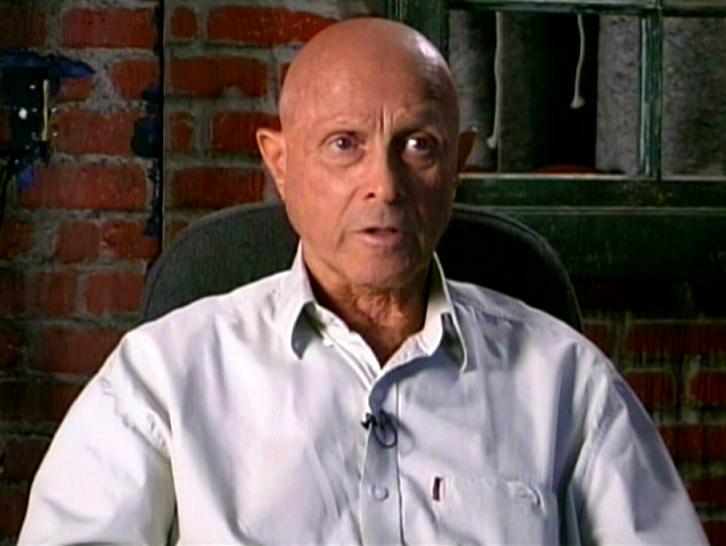 British cinematographer Ronald Taylor won the Academy Award for Richard Attenborough's Ghandi (1983) in long career that began as a clapper loader in Young Mr. Pitt (1942) and moved to camera operator and then director of photography on Ken Russell's Tommy (1975). He also shot A Chorus Line (1985) and Cry Freedom (for Attenborough, plus Dario Argento's Opera (1987) and Phantom of the Opera (1998), Sea of Love (1989), and Alejandro Jodorowsky's The Rainbow Thief (1990). His final credit is on another Dario Argento movie: Sleepless (2001). He passed away at the age of 93. More from British Cinematographer.
Charlotte Rae is better known for her stage work (she was nominated for two Tony Awards) and TV roles (from Car 54, Where Are You? to Diff'rent Strokes (1978-1979) and its spin-off The Facts of Life (1979-1986) than films but she did appear in Woody Allen's Bananas (1971), The Hot Rock (1972), Rabbit Test (1978), Milos Forman's Hair (1979), You Don't Mess with the Zohan (2008), and Jonathan Demme's Rikki and the Flash (2015). David Belcher for The New York Times.
Robert Dix, the son of 1930s star Richard Dix, rose from uncredited bit parts to small roles in Forbidden Planet (1956) and Forty Guns (1957) and major roles in five films for Al Adamson, including Satan's Sadists (1969), before retiring in the 1970s. He passed away at the age of 83. Mike Barnes for The Hollywood Reporter.
The weekly links page is compiled and curated by Bruce Reid, with obituaries curated by Sean Axmaker.