New at Criterion, two highly individualized takes on genre that twist the formulas to very much their own thing. Amy Taubin sings the praises of Jarmusch's "visionary" western Dead Man ("There are several ways to read the narrative that evolves from this setup. [….] It's irrelevant which interpretation you prefer. Each has its own logic. What all of them point to is mortality as the preeminent existential condition of our lives. Nobody is baffled that Blake doesn't know of his namesake, the English poet, or his work, which encourages us to acknowledge our death so that we can live fully in the present moment. Nobody encourages this in his William Blake, just as Dead Man does in the viewer."); and Philip Kemp argues for Moonrise as Borzage's last great testament, an infusion of his mystical optimism into the seemingly incompatible host of noir ("When a director's basic instincts and the style in which he or she is working are at daggers drawn, the results can be disastrous—or paradoxically fruitful. Few films display this creative tension more effectively than Moonrise, the last—and some would say the best—major film directed by Borzage.").
"But that, I think, is why I love it—why I keep returning to it. The anger, egotism, and paranoia lend themselves to a movie as rich and various as the country it's about. The movie combines prison melodrama, domestic soap opera, ESPN-esque hype reels, and the monied aspirationalism of 90s hip-hop videos to bear on a plot that twines the moral redemption of a black American felon—and the reconciliation of a father and son—with a loaded racial critique of the commerce of basketball. It's a sprawling but enduring snapshot of its era." K. Austin Collins is aware how over-the-top and stacked-deck Spike Lee's He Got Game is, but on the film's 20th anniversary flips those flaws to strengths, a way to tear into the commerce of basketball that more "realistic" portrayals wouldn't have managed.
"The Alien is a cross between a gnome and a famished refugee child. Large head, spindly limbs, a lean torso. Is he male, female or neuter? We don't know. What his form basically conveys is a kind of ethereal innocence, and it is difficult to associate either great power or great evil with him. And yet a feeling of eeriness is there because of the resemblance to a sickly human child. The Alien stands poised on the top of the spaceship for a few seconds, then takes a leap and lands gently, almost weightlessly, on a lotus leaf." An excerpt from Satyajit Ray's famously unfilmed script The Alien shows off both the skeptical humanism you'd expect from Ray and a reliance on special effects that you wouldn't. Via Film Comment.
"I'm dwelling on 9-11 a lot. In many ways, it continues to feed the apocalyptic thinking that has overwhelmed our culture. (The Marvel movies, by the way, understand this; their constant references to "the Battle of New York" from the first Avengers evoke the impact of 9-11.) Maybe because the wars that were launched in the wake of 9-11 never really ended, we never really got the period of pause and reflection that's required to process all that we've lived through. Maybe the imagery just proved too powerful, too profitable, too alluring. In the weeks and months following the terrorist attacks on New York and Washington, D.C., we all wondered how mere entertainment could possibly matter when held up against the horror of that time. And yet, not long after, audiences were ready to welcome epic, elemental battles between the forces of light and dark for the fate of the world." Bilge Ebiri finds the current wave of cinematic apocalypses both reflective of the heightened conflicts and Manichean certainty spreading in the world beyond the multiplex and, in its numbing, monotonous immutability, profoundly tiring.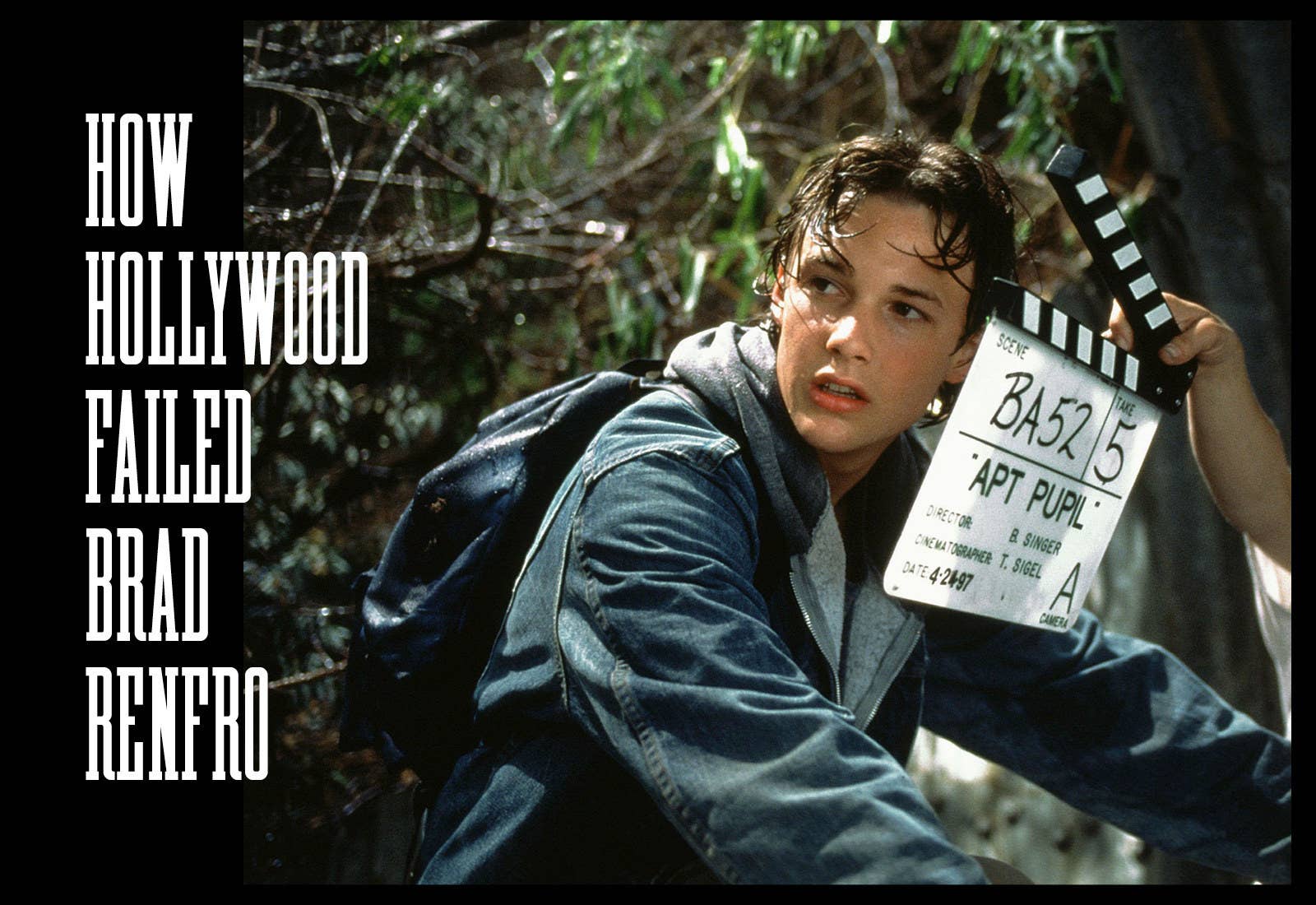 "'He was 15 or 16 or something I think when we were doing that job,' Tom and Huck production designer Gemma Jackson told BuzzFeed News when asked about her immediate memories of Renfro. 'He was sexually active. He had a girlfriend who was years older than him.' Reminded that Renfro was actually just 13 while making the film, Jackson paused. 'Thirteen,' she said finally. 'OK. He was very young. … I guess that would now be a problem, wouldn't it?'" Tracing the sad buck-passing and glances the other way that constituted the behavior of most of the adults that worked with Brad Renfro, Adam B. Vary explains the systems set up in Hollywood to protect young actors on set, and how easily they can be manipulated to the detriment of the very children they ostensibly protect. Via Longform.
"I think if anyone shows up to any of these screenings, probably most of them have never seen any of my films—and I don't know if that's good or bad. I've learned from the beginning that I don't have the commercial key. Especially after Remember My Name, I could tell that my films are really made for individuals. That way there's no word to spread, you know? It's been a pretty lonely existence, but that's all right. The power of making a film is that it's here forever. But when watching Welcome to L.A., which has a pretty good transfer, seeing just how young everybody was, and just how young I was—not to be maudlin or reminiscent—it struck me as the mystery and magic of film. It's just astounding, it's the great dream. Hollywood has spent probably well over a trillion dollars devising how to murder and disfigure people and blow things up, but they don't spend any money on enlightenment or the eternal pursuit of the human comedy. It's kind of startling to me." Alan Rudolph talks with Margaret Barton-Fumo about his current retrospective at New York's Quad Cinema, his return to filmmaking with Ray Meets Helen, clicking with Robert Altman, and, for the most part, prowling record stores and iTunes to pick his films' soundtracks.
Obituary
Ermanno Olmi, who won the Palme d'Or at Cannes for The Tree of Wooden Clogs (1978) and the Gold Lion at Venice for The Legend of the Holy Drinker (1988), emerged from the neorealist culture of post-war Italian cinema and continued to work with non-actors on films with naturalistic settings and intimate stories throughout a career that spanned over 60 years. He began by making industrial documentaries before directing his first feature Il Posto (1961), which earned him the best director prize at Italy's David di Donatello Awards multiple awards at the Venice Film Festival. He continued producing theatrical and TV documentaries between features like I Fidanzati (1963), One Fine Day (1968), and The Scavengers (1970), which he also photographed and edited. He also engaged with religious themes in films like Keep Walking (1983) and The Profession of Arms (2001) and won three prizes at Venice for Long Live the Lady! (1987). He received a lifetime achievement award at Venice in 2008 and continued making films almost up until his death. He passed away this week at the age of 86. More from John Francis Lane for The Guardian and David Hudson collects links to essays and appreciations from around the web at Criterion Daily.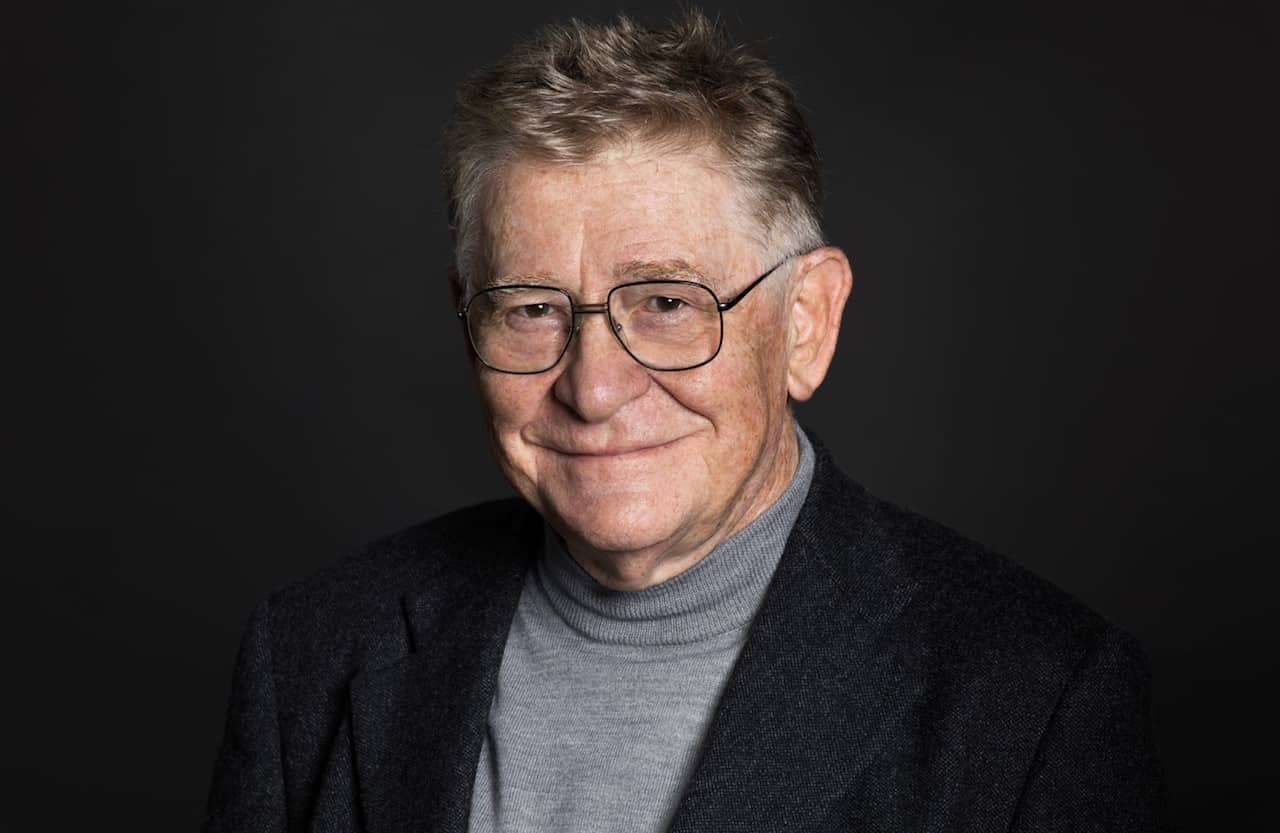 Film editor Anne V. Coates won an Oscar for her work on David Lean's Lawrence of Arabia (1962) and was nominated for four additional films in a career that spanned over six decades and earned honorary and career awards from American Cinema Editors, BAFTA, and Academy Awards. She gave up a career in nursing to enter the film industry and after an apprenticeship that included assisting the editor of Michael Powell's The Red Shoes (1948) she received her first credit as editor on The Pickwick Papers (1952) and went on to edit The Horse's Mouth (1958) and Tunes of Glory (1960) before taking on Lawrence of Arabia. She earned Oscar nominations for Becket (1964), The Elephant Man (1980), In the Line of Fire (1993), and Out of Sight (1998). Her filmography also includes Murder on the Orient Express (1974), The Eagle Has Landed (1976), Greystoke: The Legend of Tarzan, Lord of the Apes (1984), John Milius' Farewell to the King (1989), Steven Soderbergh's Erin Brockovich (2000), and Fifty Shades of Grey (2015). She was 92 when she passed away this week. Margalit Fox for The New York Times.
Pierre Rissient earned the nickname "man of cinema" for his tireless efforts to promote and support filmmaking and film exhibition. He was a critic, filmmaker, producer, distributor, publicist, and talent scout for Cannes and other films festivals, and championed the work of Jerry Schatzberg, Francis Ford Coppola, Quentin Tarantino, Jane Campion, Abbas Kiarostami, King Hu and Lino Brocka among many others. Todd McCarthy profiled Rissient in the documentary Pierre Rissient: Man of Cinema (2007) and he was the subject of the 2015 documentary Gentleman Rissient. He died at the age of 81. Patrick Frater for Variety.
Filmmaker Lester James Peries helped bring international attention to Sri Lankan film industry starting in the 1950s (when the country was still called Ceylon) with his debut feature Revka (aka Line of Destiny, 1956), which was nominated for the Palme d'Or at Cannes 1957. He passed away at the age of 99. Richard Sandomir for The New York Times.
The weekly links page is compiled and curated by Bruce Reid, with obituaries curated by Sean Axmaker.