"What I knew of love had always stemmed from desire, from the wish to be altered or thrown off course by some uncontrollable force. But in my love for Ershadi I nearly didn't exist beyond that great feeling. To call it compassion makes it sound like a form of divine love, and it wasn't that; it was terribly human. If anything, it was an animal love, the love of an animal that has been living in an incomprehensible world until one day it encounters another of its kind and realizes that it has been applying its comprehension in the wrong place all along." One imagines Kiarostami would have loved that one of the finest critical appreciations of his masterpiece A Taste of Cherry wound up taking the form of a fiction, Nicole Krauss's Seeing Ershadi, about a disillusioned ballerina, a grieving actress, and the way both women are affected not just by the film but by the "gravity and a depth of feeling" displayed in the face of lead actor Homayoun Ershadi, with whom they both have a mysterious quasi-encounter.
The above was spotted by David Hudson, whose idea of pairing it up with Frank Mosley's account of how he applied some key lessons Kiarostami offered in a workshop ("Do not dictate the story to your environment. Let your environment speak to you. Let it tell you the story. It will be more real, more authentic, more genuine.") to his own film Casa de Mi Madre is so apt I'm stealing it here myself.
"The result is a festival of ironies. When figures begin gathering outside the movie star's window, he knows exactly how to give them what they want; it's the tut-tutting editor—an emissary from real life—who's sent into a frenzy and longs to screen herself from their need. Even as the privileged-seeming star wrestles with his angels, nearly everyone around him sees him as a way to advance their own less-than-exalted interests." Pico Iyer finds Satyajit Ray's The Hero as fine an inquisition of celebrity as has been made, and a sly bit of self-examination from a director often criticized for making films for international critics, not to entertain the audiences of India.
"Made five years after the publication of The Feminine Mystique and two years after Betty Friedan cofounded the National Organization for Women, Newman's film emerged into a mainstream culture in which ideas about women's liberation were percolating. However, Jill Johnston's Lesbian Nation was still five years away, and the sizable gap between how the film views the freedom of its evidently heterosexual heroine and that of her close friend, a lesbian fellow schoolteacher named Calla Mackie, played by Estelle Parsons, speaks volumes about not just the film's in-between era but also how—and why—Hollywood would continue to relegate gay characters to subordinate roles for decades to come." Michael Koresky appreciates the intent to focus on a woman's sexual awakening in Paul Newman's directorial debut Rachel, Rachel, but it sadly allows him the opportunity to explore the dead-end character that was (often still is) the Hollywood movie gay best friend.
"There is a phrase for the unquestioning devotion to Herzog's work: Brand loyalty. It is this brand that NetScout sought to tap into it. The hiring of Herzog was as clear-eyed and purposeful as any good corporate acquisition. His prestige (or "brand equity," as a corporate board of directors might put it) opened doors that NetScout's opaque public image kept shut. McNiel confirmed this: 'We did not really get any flat-out rejections [from interview subjects]. After all, this was Werner calling.'" John Redding and B. A. Hunt ask some tough questions about how truly independent a filmmaker Werner Herzog remains since his rise in fame following Grizzly Man; and ask tougher questions of us, the director's fans, as to how we let the new, corporate-sponsored Herzog slide.
"'Your joke about films are never finished, only released, the ultimate practitioner of that is Steve James!' Quinn says with a sly smile. 'Abacus' is probably one of his few films that did get finished in a timely manner!' 'But Steve edited right up until its Toronto premiere, the absolute latest. And right after it premiered, edited some more,' Horsburgh says.' 'Which is his classic m.o.!'" Ray Pride visits the office of Kartemquin Films, finding a hive of collaborators that helped the documentary studio achieve one of its most acclaimed years, including the second Oscar nomination for Steve James. Via Movie City News.
"You know in the structuralist theory there are two words: the one is metaphor and the other is metonym. The metaphor means one over the other, and metonym, one beside each other. I think history is not just [layers hands on top of one another] over and over and over, it is also something where in the same time you have the old and the new things together. You have the subjective and the objective in the same moment: this conception I try to bring into Transit, and also in the skills we used making it: all camera positions, all departments are working with this theory." Christian Petzold remains as literate and illuminating a thinker as always discussing history, refugees, bartenders, and Don Seigel's Madigan with Daniel Kasman.
"[T]his is the first film ever in the Western world about Marx. And I managed to make an almost mainstream film out of it. You want me at the same time to play the artist and do a risky film about the way my camera moves and the way I edit? No, it's complicated enough!" Talking with Malcolm Harris about his latest, Young Marx, Raoul Peck comes off as witty, pragmatic, and the last true believer this side of Ken Loach.
"He was a director who wasn't just making movie after movie after movie. It was a movie, five insane weirdo little side projects, followed later by a movie. The way he conducted his work was not a straight line at all. He zigzagged all over the place." Days before he's awarded the inaugural Jonathan Demme Award by the Texas Film Awards, Paul Thomas Anderson talks briefly but perceptively about the namesake, his early inspiration and friend, with Richard Whittaker.
[Video] "Well, when you talk about Alain Resnais's passion for comics, it wasn't so much a passion for comics. Alain was always looking to open up new avenues of storytelling, to do it in different ways. And what he really wanted was to direct a movie about Spider-Man." Stan Lee talks with the Criterion Channel about his aborted collaboration with Resnais. Which has never sounded like it could have been a masterpiece, but how many of the director's films do in their one-sentence summaries?
Obituary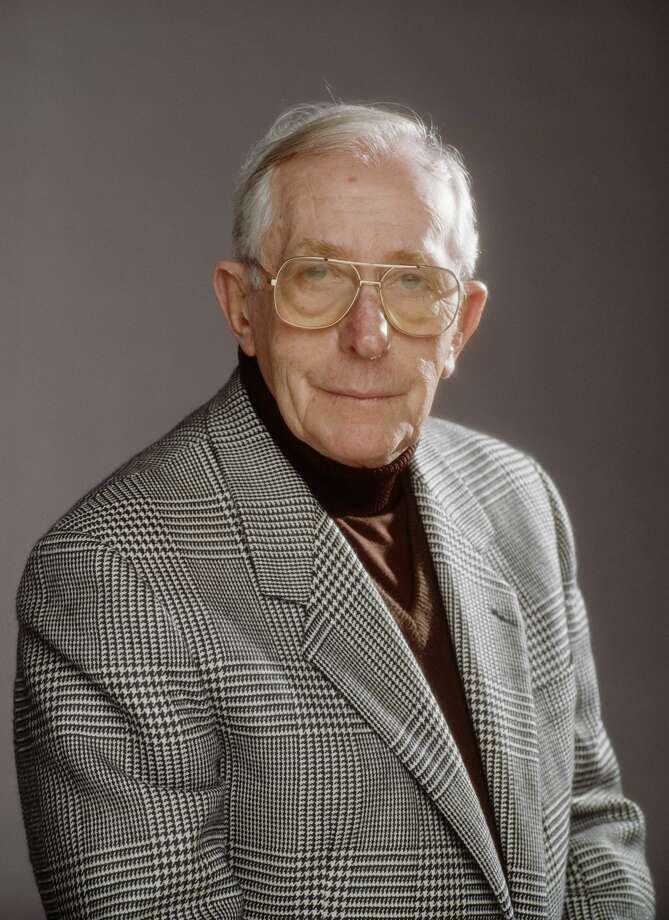 British director Lewis Gilbert directed Sean Connery in You Only Live Twice (1967) and Roger Moore in The Spy Who Loved Me (1977) and Moonraker (1979), which were the biggest commercial hits of his long career, but he's better remembered for the war movies he made in the 1950s and 1960s and a handful of more personal, intimate dramas he made later. He was an actor before he stepped behind the camera to direct short documentaries for the Royal Air Force during World War II. His first feature was the family drama The Little Ballerina (1947) and he followed with a series of thrillers and crime pictures (Emergency Call, 1952, Cosh Boy, 1953) before putting his wartime experience to work in The Sea Shall Not Have Them (1954), the first of a series of war dramas inspired by true stories: Reach for the Sky (1956), Carve Her Name with Pride (1958), Sink the Bismark! (1960), and Damn the Defiant! (1962). He helped make a star of Michael Caine with Alfie (1966), which earned five Academy Award nominations (including Best Picture) and became a classic of sixties British cinema, and followed it with his first Bond picture. When he returned to the franchise a decade later, he helped shape Roger Moore's Bond persona in a lighter, more comic mode. He directed Michael Caine to his second Oscar nomination in Educating Rita (1983) with Julie Walter (who also nominated), which was based on a British play, and drew from the theater again to earn Pauline Collins a nomination in Shirley Valentine (1989). His final film, Before You Go, was released in 2002 but never stopped trying to get another project going. "There's nothing that replace experience," he told Variety in 2002. He passed away this week at the age of 97. More from Sheila Whitaker for The Guardian.
Nanette Fabray was a Tony-winning Broadway star when she took a leading role in Vincent Minnelli's musical The Band Wagon (1953), which became her most memorable screen appearance. She went on to a busy career on TV, starring in Westinghouse Playhouse, appearing on such shows as Laramie, Burke's Law, Mary Tyler Moore, and The Love Boat, and winning three Emmy Awards for Sid Caesar's variety show Caesar's Hour. She was a frequent guest on The Carol Burnette Show and numerous game shows and talk shows through the 1960s and 1970s, had a recurring role on One Day at a Time, and made her final screen appearance on the sitcom Coach. She died at the age of 97. Anita Gates for The New York Times.
Burkino Faso filmmaker Idrissa Ouedraogo made powerful films about village life contemporary Africa, usually with non-actors as his leads, and became one of the most celebrated filmmakers of the New African cinema. His international breakthrough Yaaba (1989) won two awards at the Cannes Film Festival and his next film, Tilai (1990), earned the Grand Prix. Other films include Samba Traoré (1992) and Kini & Adams (1997) and he contributed short films to the anthology production Lumière and Company (1995) and September 11 (2002). He passed away at 64. Neil Genzlinger for The New York Times.
Sridevi Kapoor was known as Bollywood's first female superstar. She rose from child actress to leading lady and made over 100 movies in a 40-year career, making as many as dozen films in a given year, that she ended 1997, retiring after the death of her mother but returning to the screen for a few additional appearances. She was the first actress whose name above the title—she went by a single name, Sridevi—could open a movie. She died of a heart attack at the age of 54. Peter Bradshaw for The Guardian.
The weekly links page is compiled and curated by Bruce Reid, with obituaries curated by Sean Axmaker.