Some giants of the experimental film scene receive attention at BOMB magazine. First, a reprint of a letter Stan Brakhage wrote to poet Robert Kelly about the inspiration and trying process of creating Mothlight shows the filmmaker's literary style almost as dazzlingly abrupt as his cinematic. ("I began thinking that Mothlight must begin with the unraveling of a cocoon and end with some simulation of candle flame…. Much to my surprise, the cocoon was full of spider eggs, or at least what I quickly assumed was spider eggs, and not a caterpillar, or semi-moth, or moth at all; and I realized that I had committed the first (and last) intentional destruction of life in the making of Mothlight by my actions and that I would have done so no matter what had been inside the cocoon, it was a sobering moment in which all the false path I'd been insisting on was revealed clearly. I gave up, as gratefully given sacrifice, both cocoons and candle flame in that instant.") And four brief excerpts from Jonas Mekas's memoir "A Dance with Fred Astaire" captures the day he decided to be a dog, the impish humor of Nam June Paik, and two screenings of avant-garde films, one of which seemed to go magically only to turn to a farce at the end, and one that went from a disaster to Mekas's idea of a "most perfect screening." ("We stood there, still half asleep, looking at the morning, almost in ecstasy. Then Ken and myself, we pulled out our cameras and we began to ?lm. We had to do it, we had to ?lm; we were ?lled with the ecstasy of cinema. We felt we were the monks of the order of Cinema.") Via David Hudson.
"'At first I was amused by the fact that Blade Runner was an influence,' Scott says. 'Then I got fed up with seeing pouring rain onscreen.'" Brian Raftery's set visit to Blade Runner 2049 offers no great insights either to the nature of the sequel or how its predecessor earned its beloved cult, but there's a nice, almost accidental study in contrasts provided of the somber, patient director Denis Villeneuve and the shrewdly bombastic executive producer Ridley Scott, whose every sentence, even on the page, seems wreathed in the smoke of expensive cigars.
David Bordwell shows how the greats can profitably steal from themselves, tracing a fun little rhyme in Lubitsch between the behavior of Rosita's heroine and a bowl of fruit and Lady Windemere and her husband's desk—and offers evidence that the one "wrong" shot in the latter sequence was intriguingly deliberate.
"You were born to touch/Born to want too much/Let the bodies fall/You were born to have it all." Clare Nina Norelli digs into how Pino Donaggio's score for De Palma's Carrie—not least the romantic ballad sung by Amy Irving which the main theme blossoms into at the highest point of Carrie's evening just before it becomes the lowest—carries a tenderness far removed from conventional horror scores.
https://youtu.be/4tIuYDEYSIE
"I think what we're learning is what I learned when I started. I had more experimental ambitions as a filmmaker even before I made my first feature film. At this historical moment, you sort of saw an infusion of experimental into narrative traditions—you could see that happening in Sally Potter's Thriller, a short film she had made before she started making features, and even in David Lynch's Blue Velvet. I felt that Superstar and later Poison showed me that audiences I might have considered outside the experimental audience were extremely fluent in narrative language, and could shift from one style to another with great dexterity. And I think I learned that kids actually can in some ways deviate from narrative form and convention more freely and with less fear than their parents." Todd Haynes, cinematographer Ed Lachman, and art director Mark Friedberg discuss their latest collaboration, Wonderstruck, with Michael Koresky.
"When talking to me about Zama, everybody talks about the waiting. La espera. The waiting doesn't exist if there isn't this question of identity. If someone doesn't believe, they don't hope for anything. The firmer the identity, the harder it is to satisfy that hope. So in this way, what interests me about the character of Zama is that if he surrendered his existence to his surroundings, he'd be much less dissatisfied." Staying at Film Comment, Lucrecia Martel talks with José Teodoro about the identity crisis—am I European or americano—they both agree defines upper-class Argentinian life.
"One thing about shooting on location is the weather: The scene in the parking lot with Kristen Stewart and Lily Gladstone, the wind was so incredible that day—Kristen could hardly keep her skirt from flying up. And things like that end up playing a big part in choices that the actors make, and the mood of something. How loud people end up speaking because of the weather. Or dealing with animals that are not trained and are going to be doing their own thing, so you're just responding to them. Or you're driving, actually driving a car, and you have to be thinking about traffic." Kelly Reichardt talks with Bilge Ebiri about Certain Women, the effects of location shoots on actors, and the importance of sound.
"I like stories where people don't know who and what they are. I suppose The Crying Game is probably the best example of that. The central character thinks he's one thing, and he's one series of things. By the end of the movie he's called every facet of what he thought he was into question. I don't think people fully understand themselves, and I like to make movies about characters who realise they don't fully understand themselves." Neil Jordan and producer Stephen Woolley look back to the making of The Crying Game with Lou Thomas.
"When I see the imagery with David's soundtrack, I think, Oh, that looks better than when I was [color] timing it…. Of course, it looks the same, but because half of David's work is sound adding sound to picture is one plus one equals five. I'm lucky to be in that position where he elevates the imagery with his sound work." Cinematographer Peter Deming talks with Chris O'Falt about the shooting of Twin Peaks: The Return, how much David Lynch leaves in the hands of his longtime collaborator, and how much he absolutely does not.
Obituary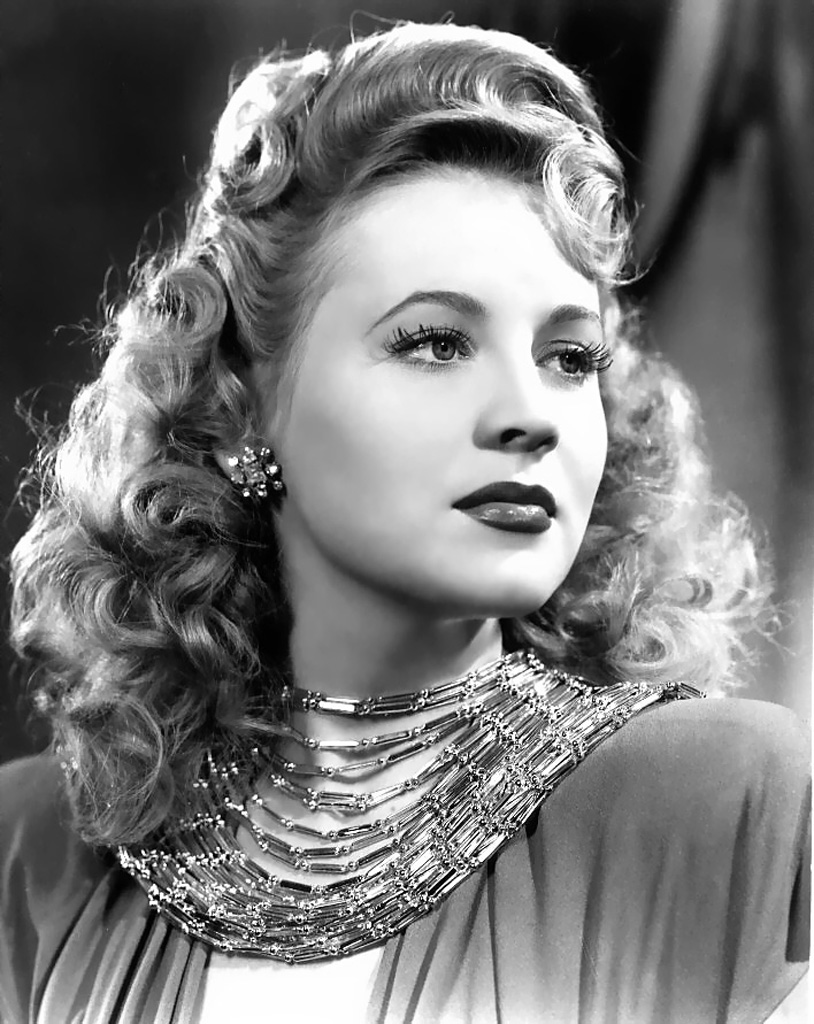 Anne Jeffreys spent twenty years as a soap opera matriarch on General Hospital and Port Charles between 1984 and 2003 but had a long career in Hollywood and on Broadway before settling into the soap opera. She worked her way up from bit parts to supporting roles in I Married an Angel (1942) with Jeanette MacDonald and Nelson Eddy and Step Lively (1944) to starring opposite Lawrence Tierney in the low-budget gangster hit Dillinger (1945) and playing Tess Truehart in two Dick Tracy movies. She co-starred in Trail Street (1947) with Randolph Scott and the lighthearted film noir Riff-Raff (1947), then spent the next decade or so moving between Broadway and TV, where she starred in the comedy Topper (1953-1955). She continued working steadily in movies and on TV through the 1980s, including a recurring role on the night-time soap Falcon Crest, before settling in to the daytime soaps. Her final screen appearance was in an episode of the HBO series Getting On in 2013. She passed away at the age of 94. Mike Barnes for The Hollywood Reporter.
Hugh Hefner's impact on American culture, for better and for worse, can't be overstated. The contradictions are far too complicated to take on in a short paragraph (check out these articles at Raw Story and The Daily Beast, just two hastily chosen as an example) and in many ways he became a parody of the lifestyle he promoted in Playboy magazine over the past couple of decades. He has of course been the subject of numerous documentaries and played himself in scores of TV shows and movies and appeared in numerous documentaries but less known is his contribution to film preservation and restoration. He's funded the production of numerous documentaries, many of them on classic film stars, and donated millions of dollars over the years for film preservation and restoration, including the pre-release version of Howard Hawks's The Big Sleep (1946), a number of Basil Rathbone Sherlock Holmes movies, and the silent classic Pandora's Box (1929). And he helped save the iconic Hollywood sign—twice—by donating money and helping raise additional funds. He has indeed been a friend to classic cinema. More from Laura Mansnerus at The New York Times.
Artist Basil Gogos brought color to the classic movie monsters in his loving paintings of Frankenstein, Dracula, and other iconic screen characters, first for the magazine "Famous Monsters of Filmland" and later for Topps cards and other magazines. He never actually worked in the movies but he celebrated them in away that created new fans. Richard Sandomir for The New York Times.
The weekly links page is compiled and curated by Bruce Reid, with obituaries curated by Sean Axmaker, and other contributions from friends of Parallax View.