"Earlier this year marked another 40th anniversary: that of George Lucas's Star Wars (1977), which back in May was remembered in a flurry of appreciations and think-pieces. The two films remain tied together in history. They share a composer and a concept artist, and Hollywood lore holds that Spielberg and a beleaguered Lucas traded box office points on the movies as a bet, each certain that the other would have a bigger hit. Star Wars is by far the more momentous event; it's still the artistic and financial model for how a successful franchise can be launched, expanded, marketed, merchandized, and exploited to infinity. (It was a messy risk that yielded a magnificent sensation; a studio nowadays should be so lucky). But Close Encounters is the more interesting anniversary, precisely because it is difficult to imagine a blockbuster quite like it appearing in multiplexes today. It is an extravaganza whose modus operandi is primarily—and close to entirely—one of revelation. " Duncan Gray's appreciation of Close Encounters of the Third Kind gets at how the two sides of Spielberg's childishness—the humanist awe and the oft-clunky naiveté—can't be separated in his finest films, for better and for worse.
"Out of that wonderful '60s and '70s generation of American horror directors, no one was more blatantly indebted to the classic EC Comics, drive-in fare, and the full-color overindulgence of the Hammer and Corman schools of horror than Hooper. His movies are deliciously unsomber, unambiguous, and grotesque, without the classical taste and formal rigor of John Carpenter or the scrappy Rust Belt sociopolitical sensibilities of George A. Romero to ground them. So of course the metaphors are obvious…." If you want to understand Tobe Hooper's art, Ignatiy Vishnevetsky argues, skip the masterpieces and the acknowledged better-then-they've-a-right-to-be entertainments and check out Spontaneous Combustion.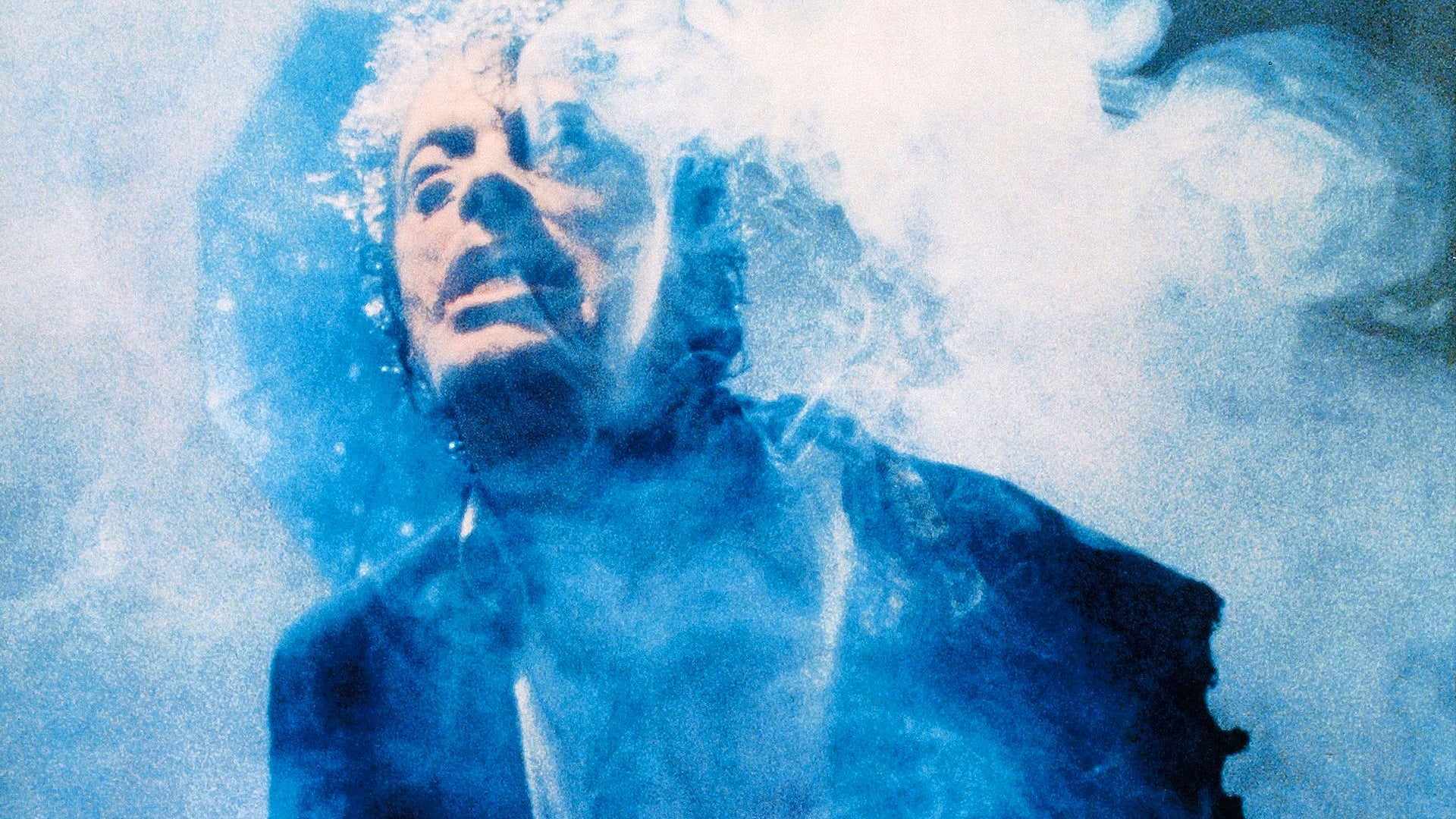 "Grim, violent, elliptical, transfixingly sour and strange, it remains, 50 years later, a vital link between old and new, seeming at times like the tail end of classic noir, at others like the first sign of something fresh. It's a hybrid of American, British, and French influences that becomes very much its own thing." Mark Harris's survey of the cinema of 1967 gets around to Boorman's Point Blank, and is appropriately amazed.
"The irony is that everything that made Superbad so good and so true-to-life—its unrepentant, authentic profanity—was the exact reason why no studio would touch it. 'R-rated comedies were not en vogue,' says Amy Pascal, who, as the co-chair of Sony Pictures Entertainment from 2006 to 2015, oversaw the development and distribution of Superbad… Several studios—such as Dreamworks, for one—considered making Superbad, but only if Rogen and Goldberg agreed to clean up the script enough for a PG-13 rating; the general concern was that the people Superbad was aimed toward couldn't even legally see it. 'And we were just like, 'No,'' Rogen laughs. 'We had nothing other to say than, 'I don't know, it could still work.' We just kept saying, if this came out, we would go crazy for it.'" Andrew Gruttadaro recounts the making of Superbad, and finds the onset camaraderie as warmly, scatalogically bromantic as the film. Though an awkward truth about modern comedy is unintentionally revealed as interviews with the actors and writers and of course producer Judd Apatow are considered essential, but director Greg Mottola is nowhere to be heard from.
"The worrying thing about the way that Johnson plays Laura is that sometimes her eyes will widen until they look so strained that she seems to be on the verge of mental collapse. Even more worryingly, her eyes tend to finally shut down and stare inward in a way that looks like the start of clinical depression. The second time they meet, Alec insists on calling Laura "sane and uncomplicated," but then he flatters her by saying she can "never be dull." There's something off about both what he says and the way he says it. It feels as if he is moving in on his prey. Perhaps Laura isn't as sane as all that." Celia Johnson had a remarkably short feature-film career, but among her eleven films was Laura in Brief Encounter, and as Dan Callahan asserts, that's more than enough to remember her by.
"John liked to get a big long table, put everybody at it and then read, and then take a break and then come back in and then read it again. Then maybe the next day read it again. Just reading. I liked that too because there's no pressure on you for a performance, and you do get some idea where the actors might be going. We were larger on preparation than rehearsal but many things had to be rehearsed a great deal, especially with kids. And you have to give the cinematographer a break sometimes. They're really the heroes of our pictures because they didn't know what to expect. I don't know how focus pullers even spoke to us." John Andrew Gallagher and Sylvia Caminer have published for the first time a 1997 interview with Gena Rowlands that once again blows up the notion that Cassavetes's films relied heavily on improvisation—not least by revealing some key moments in Love Streams that did.
"We live in [the shadow of American imperialism]. It is the water in which we swim. I come from England, a satrap nation of the United States. So I am naturally drawn to nations which don't grovel quite so much when the empire calls." Alex Cox talks with Ben Sachs about the making of Walker, and reveals that years of super-hero movies and bad Hollywood deals have finally stripped even him of the notion of making political films anymore. Via Movie City News.
"We also shot the destruction of the house during the pickups because we knew if we destroyed the house in principal photography there would be no opportunity to shoot there again…. Honestly, as simple as that idea sounds, it occurred to me very late one night driving home from set. I was like, 'Guys, we have to call off the demolition. Let's give David some time to figure out what the movie is in the edit and see what we might need to come back and get.'" A Ghost Story cinematographer Andrew Droz Palermo talks with Matt Mulcahey about the techniques and effects (one of which Lowery first tried out on Pete's Dragon) used to capture the film's low-budget magic.
Obituary
Tobe (pronounced Toby) Hooper will forever be remembered as the director of The Texas Chain Saw Massacre (1974), as primal and influential an American horror film as George Romero's Night of the Living Dead a few years earlier. It wasn't his first film—that was the rarely-seen counterculture fantasy Eggshells (1969)—but as with Romero and Wes Craven it established him as a horror filmmaker in the minds of studios and producers and he spent most of his career within the genre, beginning with his follow-up film Eaten Alive (1976). He directed the well-received Salem's Lot (1979) for TV and the low-budget The Funhouse (1981) before Steven Spielberg tapped him to direct Poltergeist (1982), a film that many claim was primarily the work of Spielberg. For Cannon films he made the British sci-fi/horror hybrid Lifeforce (1985) in the manner of a Gothic Hammer picture, remade Invaders From Mars (1986) with an exaggerated, comic quality, and transformed his sequel The Texas Chainsaw Massacre 2 (1986) into a bizarre black comedy. He directed episodes of the TV shows Amazing Stories, Freddy's Nightmares, Nowhere Man, Tales From the Crypt, and Masters of Horror, made the memorable music video for Billy Idol's "Dancing With Myself," and continued making films (many of them on increasingly low budgets) through the 2010s, including Spontaneous Combustion (1990), The Mangler (1995), a remake of Toolbox Murders (2004), and his final feature Djinn (2013). He passed away at the age of 84. More from Neil Genzlinger for The New York Times and you can listen to a 1988 interview with Hooper from the NPR series "Fresh Air" here.
The weekly links page is compiled and curated by Bruce Reid, with obituaries curated by Sean Axmaker, and other contributions from friends of Parallax View.