"Those films are less about what is happening than they are about our position towards it. Most of all, they ask the question: Do we believe or not? The same is true for many feature films. In fact, the camera deliberately tends to arrive at the scene a bit too early or a bit too late. Actions have already taken place or will take place no matter what we see. Maybe some secrets can't be shown at all. One could talk about an economy of means that was perhaps also formed during the short film years. Mr. Tourneur doesn't show too much, he just shows what is necessary. There is an air of something unavoidable, as if many characters in his films were not presented as real beings but ghosts from a story that has already been told." After a retrospective on the director, Patrick Holzapfel finds a key to the muted (and thus more dramatically and symbolically potent) sense of the miraculous in Jacques Tourneur, and it has to do with resignation. Via David Hudson.
"Reviewing Drafthouse's Blu-ray of Wake in Fright (1971) for Sight & Sound (May 2013), Michael Atkinson describes Ted Kotcheff's film as 'a wrenchingly odd piece of work… that could've easily, with some tweaks, emerged as a dark comedy'. When I finally caught up with this remarkable film, what immediately struck me was how closely it anticipated an actual black comedy: Martin Scorsese's After Hours (1985). Another of those chance juxtapositions I described in last month's column? Perhaps. Then again, perhaps not. For Scorsese was one of Wake in Fright's earliest champions; after selecting it as a Cannes Classic in 2009, he described the film as 'a deeply—and I mean deeply—unsettling and disturbing movie. I saw it when it premiered at Cannes in 1971 and it left me speechless.'" Brad Stevens finds more points of contact than a first glance would suggest between Kotcheff's brutal dissection of Aussie machismo and Scorsese's long-dark-night-of-the-yuppie-soul.
"The high poetic style transforms what might otherwise come off as didacticism. A village wedding gives way to a speech by a local official extolling the glories of the Russian greatcoat and its importance in warfare. Looking over at a group of bridesmaids dressed in uniform, the man declares, "History has made its own choice. It put on your feminine shoulders the rough dress of a warrior." Such speechifying shouldn't ordinarily move us, but Solntseva gives the moment such sincerity, such genuine melancholy, that it's unbearably beautiful." Bilge Ebiri lays out why we all should be excited by the North American premieres, more than half-a-century overdue, of Yuliya Solntseva's Ukrainian Trilogy, which began as her carrying on the mantle after her husband Alexander Dovzhenko died but quickly revealed her a marvelous director in her own right.
"In this light, La poison is clearly a settling of scores, a way for Guitry to avenge the public humiliation he had suffered. In his outrageous diatribes to the court, Braconnier mocks the legal proceedings in a way that in part translates Guitry's experience of his arrest and its legal aftermath as a chaotic farce (incarcerated without a proper charge, he was moved between several institutions; his case was eventually dismissed after the judge appealed in vain—through the press—for the precise motives for the accusation against him). In the process, Guitry also indicts the arbitrariness of a legal system that can be perverted simply by adhering to its own rules, as demonstrated by Aubanel. And, the film suggests, if a guilty man can be so easily absolved of his crime, then the opposite is also true, and an innocent one can be wrongly accused." Ginette Vincendeau unspools Sascha Guitry's La poison misogyny as equally of its time, unique to the writer/director, and a convenient way to hang his own fury at a brief postwar imprisonment onto a satire of the law.
"The series succeeds in combining a sweet, gentle tone with enough lively humour and specificity of observation to prevent it from cloying. It's notable that the Frankfurt section in the middle of the anime, which introduces the sort of character conflicts it might seem an ongoing story needs, is actually the weakest section of the show overall, and Heidi's quiet return to the Alps afterwards is the most powerful." Before the founding of Studio Ghibli, cofounders Hayao Miyazaki and Isao Takahata collaborated on several anime for Japanese television. James Moar traces the evolution of the master's style from western adaptations that maintain strict fidelity to the source and employ exaggerated character animation to what for all practical purposes turned out a dry run for Nausicaä of the Valley of the Wind.
"'You are a stupid woman, not a modern woman,' I told her. 'You embrace fate: what comes—comes. Some day somebody may want to cut your throat: will you accept that too? Joseph picked up his family and ran away, with Mary and the Kid. We have been given the freedom of action, the choice of action. We don't have to comply with the 'fate.' We don't have to blindly follow everything that's happening today.' So she said I was a poet, and an idealist, and I will never see reality as it is. That's where I quit the conversation." In 1948 Jonas Mekas and his brother Adolfus were in a displaced-persons camp in Weisbaden, having survived the pincer of Hitler's mania and Stalin's cruelty. Excerpts from his diary at the time find Mekas homesick, angry, and persistent, and consumed as always by the necessity for art.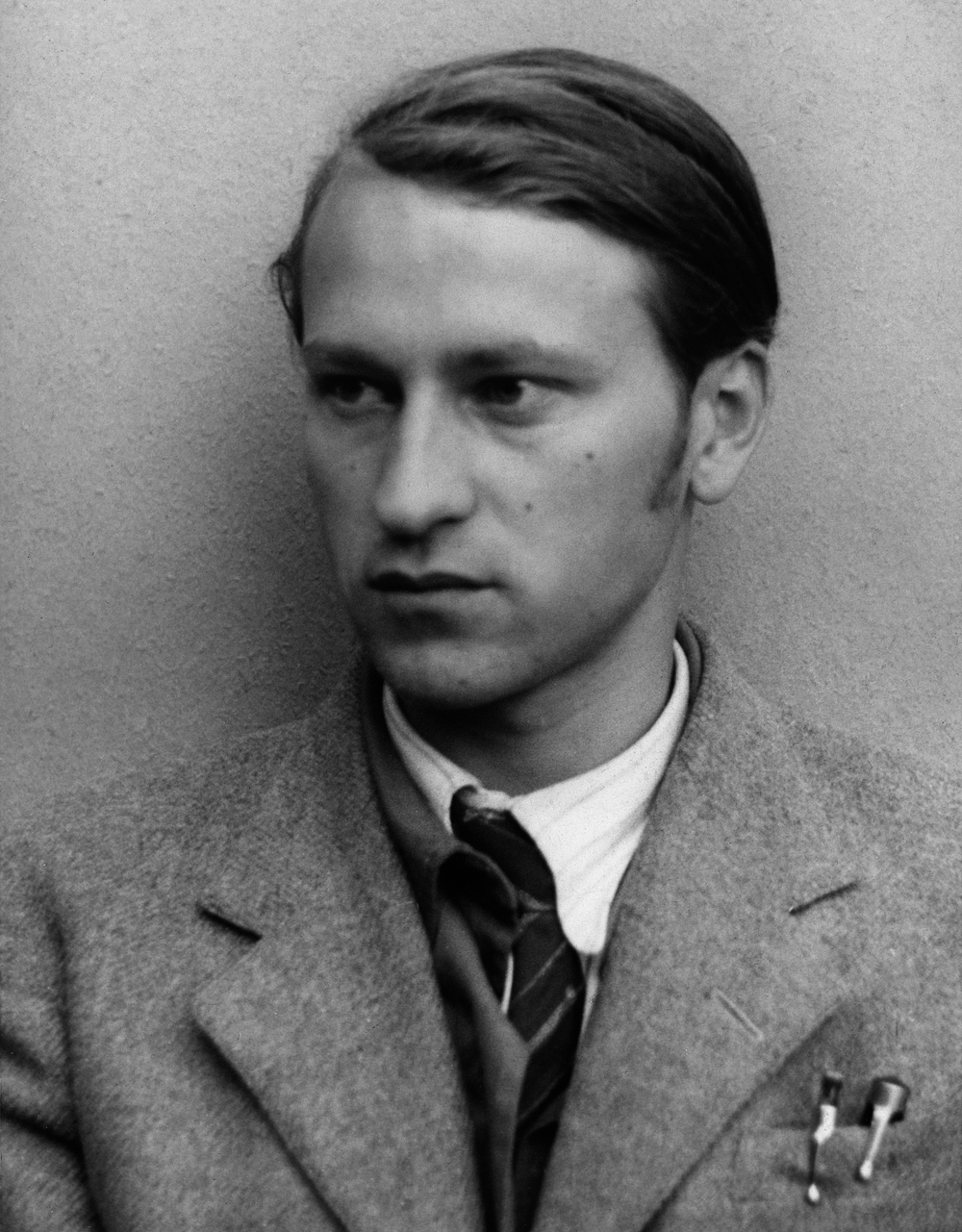 "A shovel cracks Krueger's head… "You don't know what you're doing…" in mid-sentence: He falls, blood streaming across his face… "Don't do this. I'm not guilty. You are! Forgive yourselves."" A few pages made public via E-bay auction for a script treatment John Saxon wrote for a Nightmare on Elm Street prequel (actually two drafts, from 1987 and a 2006 revision) doesn't reveal the actor to have been a gifted, or even particularly good, writer; but it shows the indie stalwart picked up a thing or two about exploitive plot twists over the years. Via Randall Colburn.
"John kept [studio anxiety] away from the actors, though. I've had more pressure from Broadway producers—"There's a reviewer here. You better be great, or we're going to have to close!" John dealt with the studio separately, but it sure took a toll on young Rob [Bottin]. The pressure John was under and the expense of the effects were mounting, and the studio was breathing down his neck. That I do remember. But again, he didn't put that back on the cast." Thomas Waites talks with Garret Mathany about working on The Thing, and how Carpenter's concern for the actors and willingness to rehearse made the stage actor feel right at home in an effects-heavy Hollywood horror film.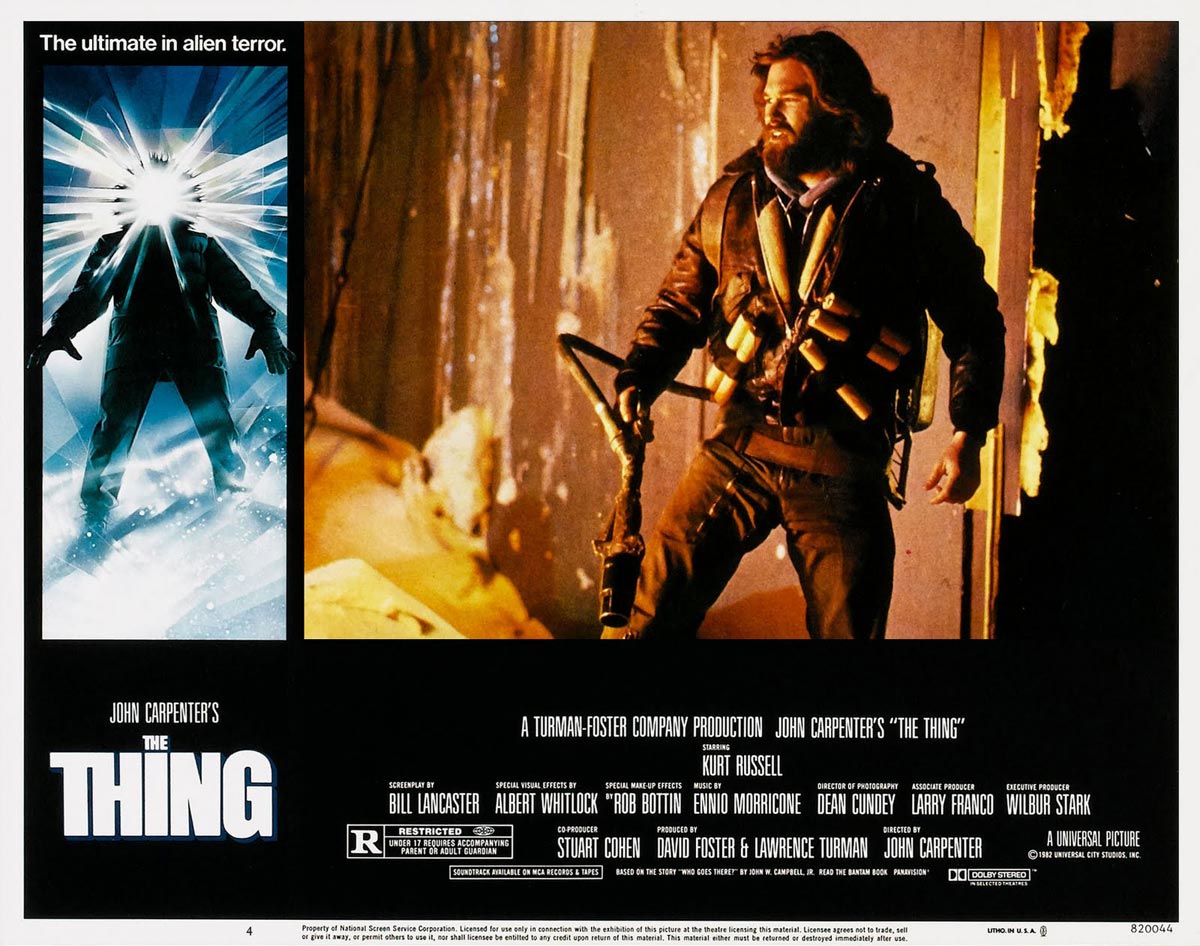 For one more week—through the 31st—Tim Lucas has made available his gorgeous Mario Bava biography/analysis All the Colors of the Dark available to read online. The text is easily legible at fullscreen viewing, but with only seven days to go you might not get past Lucas's dazzling collection of posters, sketches, and stills, the colors of which can of course only be described as Bavaesque.
Seven days apart, Adrian Curry offers two galleries of movie posters as divergent as you could imagine. A collection of '70s disaster films finds the format quickly solidifying, from the explosive central painting to the grid of movie star head shots to the lurid text ("A winter wonderland becomes a nightmare of destruction!"). While international posters for the above-mentioned Solntseva often emphasized a surprising beauty, for all the Nazis posing in their helmets.
Obituary
At the height of his popularity, Jerry Lewis was a show business phenomenon. In partnership with Dean Martin, the two rose from nightclub headliners to conquer movies, TV, and radio, becoming the highest paid entertainers of their day. When they broke up after 12 years of partnership, Lewis took control of his career as a solo act on stage and screen, developing his own vehicles as a producer and then writing and directing his own films. His persona as the manic man-child next to suave singer and ladies' man Martin was carried over to many of his solo films as well, which were enormously popular though rarely critically acknowledged, at least in the U.S. Lewis made his feature debut in partnership with Dean Martin as comic relief in My Friend Irma (1949) and the comedy team eventually starred in 16 films together for producer Hal Wallis, including two films directed by former animator Frank Tashlin: Artists and Models (1955) and Hollywood or Bust (1956). Lewis embraced Tashlin's cartoonish sensibility and continued working with him as a solo actor in The Geisha Boy (1958), Rock-a-Bye Baby (1958), Cinderfella (1960), It's Only Money (1962), Who's Minding the Store? (1963), and The Disorderly Orderly (1964), and applying lessons in his own films as a director, beginning with The Bellboy (1960). Lewis had a habit of slathering a gooey sentimentality to the kind of anarchy and chaos that the Marx Bros. perfected, yet at his best (and sometimes even his worst) he barbed his humor with an unsettling cynicism. And he could be inventive, even downright surreal. He innovated new technologies and techniques in The Ladies Man (1961), using video playback and building an astounding set: a life-size dollhouse with cutaway walls revealing a warren of bedrooms and hallways, each wired for sound with built-in mikes and individually illuminated with hidden lights, on the largest indoor set built up to that time. And he made his The Nutty Professor (1963), a bizarro take on Dr. Jekyll and Mr. Hyde that drew from Lewis's own conflicted feelings on fame and his own contradictions. He was a top box-office attraction through the mid-1960s but his appeal waned, slowing his output as both a director and a screen star. He famously made the still unreleased Holocaust drama The Day the Clown Cried (1972), which he refused to screen publicly, and proved himself a fine actor in Martin Scorsese's The King of Comedy (1982), the TV series Wiseguy (1988-1989), and Max Rose (2013). He passed away at the age of 91. More from Dave Kehr for The New York Times, and read Bruce Reid's appreciation of Lewis for Parallax View here.
The weekly links page is compiled and curated by Bruce Reid, with obituaries curated by Sean Axmaker, and other contributions from friends of Parallax View.