The journal Movie might only release one issue a year, but it always guarantees you plenty to chew on. This edition contains a dossier concerning opening scenes, but these close readings bore deeper into the mysteries and loveliness of the selections than some entertaining blogger rounding up and describing his favorite such, and how these entries into a movie's world prepare us for the journey to come. Thus Nathaniel Dayo profitably contrasts the "spartan" establishing shot of London from John Irvin's BBC adaptation of Tinker, Tailor, Soldier, Spy to the Hollywood norm (and the feature remake) ("For non-British viewers (such as the author) encountering the series in syndication or on home video, however, that moment of instant recognition is much less likely to dawn, and in the absence of a captioning title a certain fog of indeterminacy will hang over the image."); Pete Falconer unravels most of the cues for character and setting that Hawks sets down with the first shot of Rio Bravo ("The door we see is a mundane, everyday fixture, its colour a drab brown. It is not the type of door conventionally associated with the main entrances of western saloons, and Dude does not enter in a way associated with that type of door. His entrance is not emphatic or frontal—he seems instead to be creeping in through a side door"); Anthony Coman underscores the confrontational subversiveness of Ophuls's seemingly "cream-cake" introduction to Lola Montès ("We begin in the rafters; we see the ropes from which the props dangle; we see the camera's tracks. If the CinemaScope framing allows us the freedom to hunt for significance, Ophuls' mise-en-scène makes significant the circus'—and even the film's—construction").
Also Christa Van Raalte on the disturbing juxtaposition of Zero Dark Thirty's audio-only prologue of 9/11 calls and its opening scene of torture ("Whereas collapsing towers and falling bodies could invite us to take an outsider's view of disaster-as-spectacle, these voices take us inside the experience, aligning us with the participants and inviting us to imagine the view from within"); Catherine Constable breaks down the abstract "birth" that opens Glazer's Under the Skin ("The absence of scale means that the first two images of Under the Skin conjoin the cosmological—a new planet—with the individual—the emerging eye / I"); and Lola Breux admires the naked acknowledgement of authorship played out in the opening (and closing) credits of Bunny Lake Is Missing ("The identity which is revealed to us right at the start is Otto Preminger's. It is hard to miss his name as it is the first element which the hand reveals, so his 'appearance' benefits from the initial impact of the unique design"). Via David Hudson. [.pdf warning]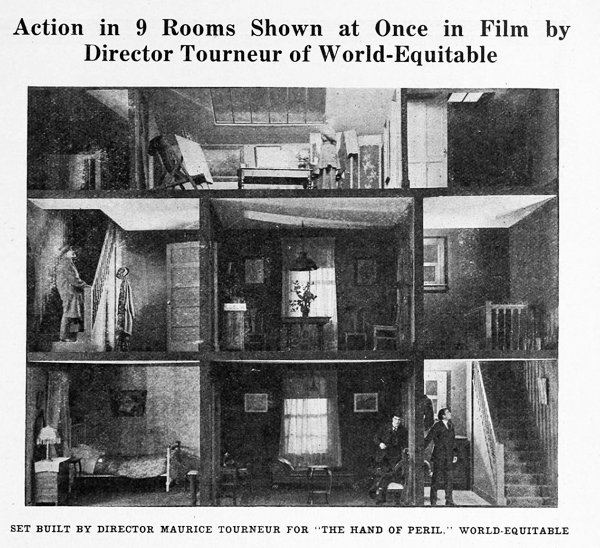 David Bordwell takes one more survey of mid-teens silent films he studied at the Library of Congress—his last, he claims, which is regrettable however exciting his new topics will be—to show how innovative choices regarding staging, asymmetry, and inserts could be during that "Cambrian explosion of film style."
"People marry for a lot of reasons and it's often women who are singled out as those waiting for their rich husbands to drop. Here, Henry is the gold digger and the femme fatale. It's acerbically funny and touching watching Henrietta fall for Henry – a meaner kind of Ernst Lubitsch as Matthau's thieving cad is no elegant Herbert Marshall (and he's murderous), and stealing isn't as sensuous, and yet, like Lubitsch, May relishes a kind of rebellious sophistication that makes us root for this non-traditional pairing: two disparate people living among those obsessed with class and their carpet—one yearning for languorous luxury, the other, a highly intelligent billionaire searching for ferns and fronds. Why not?" Kim Morgan gets to the tricky heart of Elaine May's A New Leaf, a cynical look at romance and marriage that has us hoping those two crazy (one homicidally so) kids pull it off.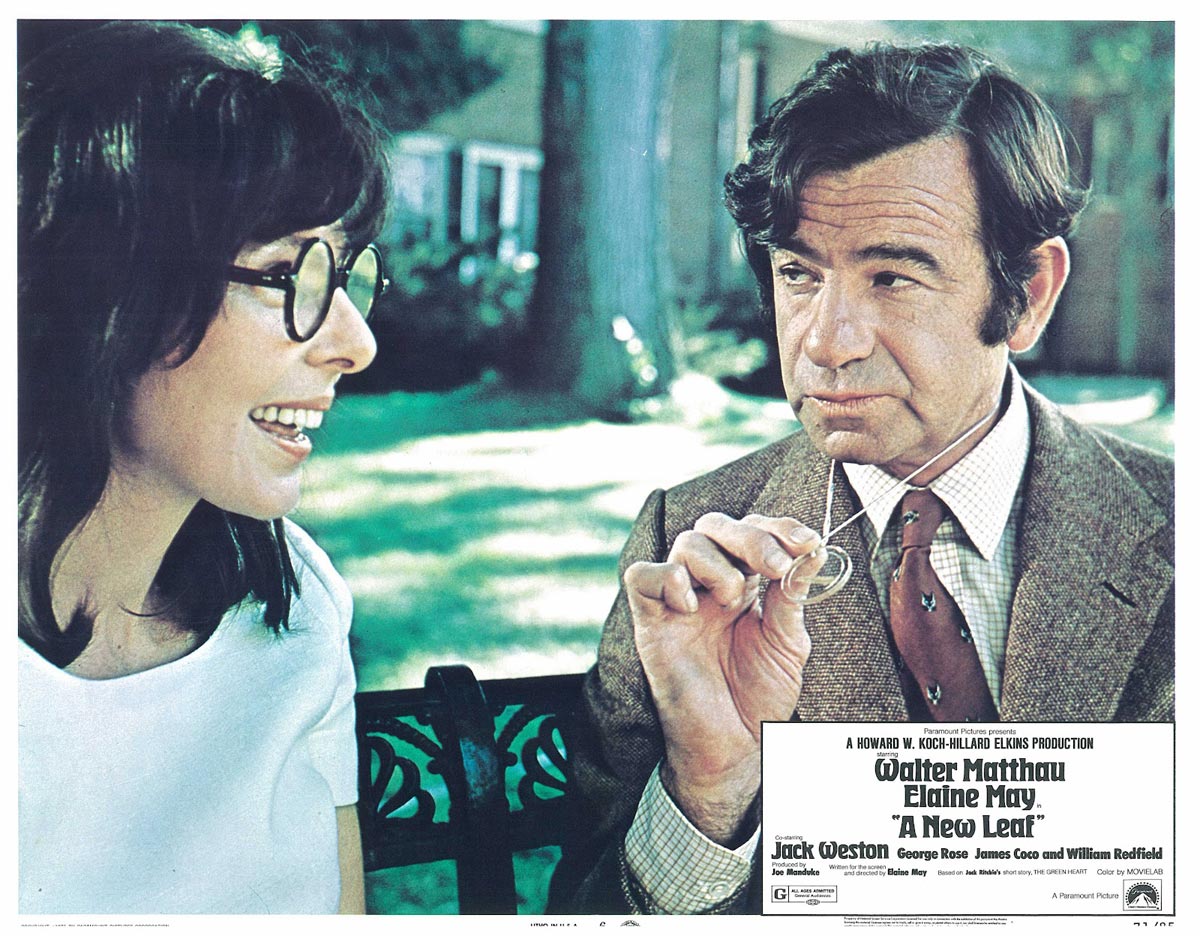 "From its wary beginning, the movie wrestles with the French reality of life in the banlieue with an authority and fierceness few films dare, all from the eyes-wide-open perspective of these watchful Others, struggling to seem like the cohesive family they absolutely are not. The tension of the masquerade—Yalini has never been a mother, and is ready to bail on the arrangement at the first sign of trouble, while Illayaal is hyperaware of being a burden to perfect strangers—is never forgotten by Audiard's mise-en-scène, which carefully follows anxious sight lines and limns the zone of the banlieue as if it were a maze brimming with booby traps." Michael Atkinson does Criterion duties for Audiard's Dheepan.
"I like to make a feeling that's very friendly and safe so they can go out without a lot of fear. I'd like to think [other directors] could get the same thing without being abusive. A lot of businesses are run on fear, and I think it's really bad. People live in fear, and they carry that stress home. Their wife or husband feels that. The little kids trembling, worried that the father's worried or mother's worried. I think it's money in the bank to get a good feeling going in the world." So now even collecting quotes from a subject and his friends and co-workers is called an "oral history"; though this one on David Lynch is rather logically and wittily arranged by Sean O'Neal. Via Movie City News.
"In Dietrich's roles, fashion is used as a power signifier. Lily has the power to borrow elements of Asian culture in her garb, and she has the power to saunter through a train bedecked in feathers without appearing ridiculous. Of course, fashion power is closely tied to sexual power, which Dietrich has no qualms about expressing. The train is a sexual metaphor in and of itself, and when Lily encounters a former lover, the British Captain Harvey (Clive Brook), it feels inevitable. When she talks with him, she takes his captain's hat and puts it on—a classically assertive gesture. Of course, it looks fabulous on her." Abby Bender's blog on movie fashion tackles one of cinema's peaks in that regard—Dietrich and Sternberg (and costume designer Travis Banton) on board the Shanghai Express.
Obituary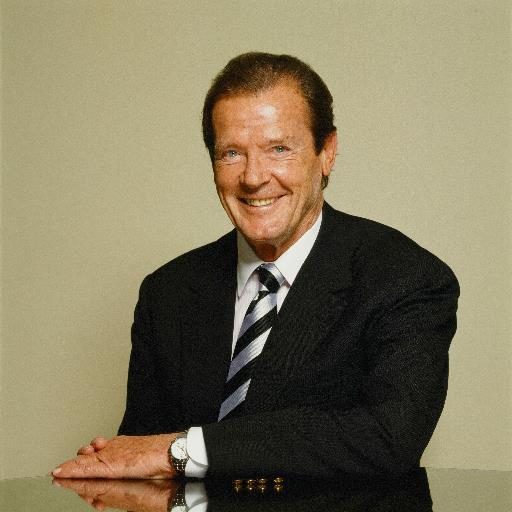 Roger Moore will always be remembered as James Bond—he played the role longer than any other actor, seven films over 16 years—and he was actor who introduced a generation of fans to the series with his suave, tongue-in-cheek portrayal. But Bond was the jewel in the crown of a career playing charmingly roguish heroes. After a long apprenticeship in theater with small TV roles and bits in movies, his breakthrough came in a small role in The Last Time I Saw Paris (1954), as a tennis player who romances Elizabeth Taylor. It led to a series of supporting turns in Hollywood films and leads in a series of TV shows: the swashbuckling Ivanhoe (1958-1959), an American-British co-production, the frontier adventure The Alaskans (1959-1960), and wily western Maverick (1960-1961), stepping in to play a Maverick cousin after James Garner left the series. That was prologue to his star-making turn as globe-trotting gentleman thief Simon Templar in The Saint (1962-1969), a lighthearted British show that was picked in the U.S. in the final years of its run. After one more series, The Persuaders (1971-1972) with Tony Curtis, and the film The Man Who Haunted Himself (1970), one of Moore's favorite roles, he was picked to become the third actor in the James Bond series with Live and Let Die (1973), his first of seven turns in the role. Between Bond appearances he starred in Gold (1974), Shout at the Devil (1976), The Wild Geese (1978), and The Sea Wolves (1980), among others, and he spoofed his image in films like The Cannonball Run (1981), Spice World (1997), and Boat Trip (2002). He also spent years doing charity work as a UNICEF Goodwill Ambassador. Unlike Sean Connery, the first Bond, Moore had no ambivalence about the role. He wrote three books about Bond and his autobiography, originally titled "Last Man Standing," was released under the name "One Lucky Bastard" in the U.S., a title that seems to reflect his own attitude. He passed away at the age of 89. Mike Barnes and Duane Byrge for The Hollywood Reporter and Peter Bradshaw pens his appreciation at The Guardian.
Dina Merrill was born Nedenia Marjorie Hutton, an heir to the Post Cereal fortune, but chose a stage name when she chose to follow acting. She made her stage debut in 1945 and, after taking a break to raise three children, made her film debut in 1957 with Desk Set, the first of over 100 credits on the big and small screens. She appeared in Operation Petticoat (1959), Butterfield 8 (1960), The Sundowners (1960), The Young Savages (1961), and The Courtship of Eddie's Father (1963), and episodes of Alfred Hitchcock Presents, Mission: Impossible, and as Calamity Jan opposite husband Cliff Robertson (as Shame) in Batman. While she continued acting on stage and screen through 2003, she also used her inheritance to become a philanthropist. She passed away at the age of 93. Aljean Harmetz for The New York Times.
The weekly links page is compiled and curated by Bruce Reid, with obituaries curated by Sean Axmaker, and other contributions from friends of Parallax View.