"I show up at the airport. And the guy asked me, 'Is there anything we might find suspicious in there?' I said, 'There's an art piece [read: a glass bong] inside in the shape of a gun.' And literally the entire security department was like, 'What is wrong with you?' Long story short, it made it through." "And we got the movie." From the paraphernalia they had crafted to show off their passion to the producers of Spring Breakers to Moonlight's briefest of Oscar losses to La La Land, A24's David Fenkel, John Hodges, and Daniel Katz (and several grateful filmmakers) talk to Zach Baron about the distribution company that's gone from idle dream to major indie power-player in just a few years' time.
"Film Forum's centennial Melville celebration has enabled audiences to see how much terrific work this ultra-masculine director pulls off with female performers in close quarters. Melville is best known for the fabulous hard-guy iconography of films like Bob le Flambeur, Le Doulos, and Le Samourai and for blending granular detail and Homeric breadth in underground extravaganzas like Le Cercle Rouge and the Resistance epic Army of Shadows. Recent appreciations have focused on his tributes to crime-world professionals and the tough feelings that bind his gesture-laden style. But Melville also displays his distinctive surgical keenness in chamber dramas and "women's pictures."" Not least the exceptional Leon Morin, Priest, whose complex examination of faith under occupation—and its sterling central performance by Emmanuelle Riva—receive praise from Michael Sragow.
"He had become used to certain modesties in the profession: reasonable production costs, decent returns, standing ovations in European film festivals, and courteous criticism. During production, he preferred to rehearse on finished sets and edit the rushes as they were filmed: seldom did he shoot anything in excess. To be picked up, then, from the airport in a Lincoln convertible, checked into a cottage in the ritzy Chateau Marmont, and taken later to a gathering in a mansion that had once been owned by Greta Garbo and was now frequented by Rita Hayworth, William Wyler, Jennifer Jones—Ray found Hollywood rather perplexing." Abhrajyoti Chakraboty recounts the one-sided flirtation between Satyajit Ray and Hollywood over his script for The Alien, and speculates the trip out west might have contributed to the turn towards pessimism of his subsequent films—while acknowledging the chief motivator was Ray watching his country dismantle its early promise.
"In overviews of his career, Rouch would sometimes point to the making of Battle On The Great River, his 1951 documentary about Sorko tribesmen hunting a hippopotamus on the Niger River, as a turning point. The scene seems to come straight from a biting satire of white, Eurocentric anthropology. Having completed a rough cut of the film, Rouch decided to show it to the tribesmen, who had never seen a movie, in the naïve belief that they would be amazed to see themselves on screen—only to be met with immediate, critical feedback about his music choices. Hippos, as the hunters pointed out, have superb hearing, and must be crept up on in silence; by adding rousing Western music, Rouch missed the silence in which lay the true tension and drama of a hippo hunt." And thus, Ignatiy Vishnevetsky agrees, began one of the most participatory and inclusive of film careers, culminating in Jean Rouch's La Pyramide Humaine.
"This tendency isn't the punishing pursuit of structure at all costs we find in, say, Peter Greenaway. It's the realization that you can play with patterning cinematic techniques, using them to accessorize your plot, the way musical motifs deepen the dialogue of an opera. And so what if nobody much notices? As I tell my skeptical students: If you thought of it, you'd do it too, just to get away with it." Among the many pleasures of Ozu for David Bordwell, high up is an organizational principle—as illustrated here by Good Morning—so perfect and seamless it seems indulged in for its own sake.
"For me, the legacy of River's Edge is that I got to make it. I had such admiration for Neal's script that I remember thinking, 'Please God, just one more in my career as good as this one.' It hasn't happened yet, but gee, it was a good script." By far the best revelation of Matt Gilligan's entertaining but once-over-lightly oral history on the making of River's Edge—unless you're surprised that "dark" is the default descriptor practically everyone involved uses to describe the film—is how director Tim Hunter got the production company to pony up the extra cash for Dennis Hopper by threatening to cast Timothy Carey instead.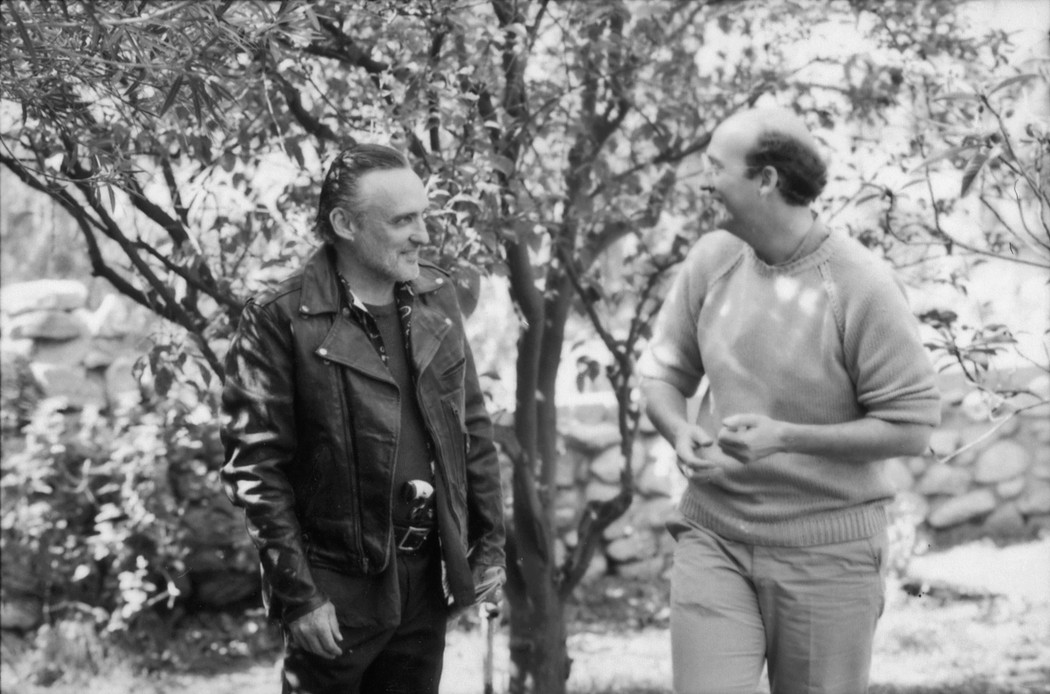 "As Kate's former husband Adam, Raymond Massey gives an old-fashioned and very conventional performance in East of Eden that is meant to contrast with Dean's Expressionist spontaneity (every word out of Massey's mouth sounds like it was pre-determined beforehand). Van Fleet has to sometimes play in that set manner here, but she also needs to pick times when she connects with Cal and seduces him a little. And so what Kazan requires from her is very tricky." Shortly after Sheila O'Malley's praise of James Dean's turn in East of Eden, Dan Callahan tips an equally respectful hat to Jo Van Fleet's turn in that film and, more briefly, I'll Cry Tomorrow and Wild River.
"As a protest against the criminalisation of filmmakers and the increasing pressure on artistic freedom, filmmakers from Turkey issued a call for solidarity at this year's Berlinale. They said, 'Academics and civil servants who call for peace have been removed and banned from their public service positions. Journalists and politicians have been arrested and put in prison. Filmmakers took their share from this pressure by being blacklisted and their artistic facilities have been subjected to heavy constraints. We, the filmmakers of Turkey, who came together at the 67th Berlin Film Festival, repeat our very first call for peace.' As of April 2017, the Filmmakers for Peace is also under investigation." Berke Göl reports on the rise in Turkey's film censorship—not just scenes edited out of the films (in the case of Kazim Öz's Zer, even a text mentioning the censored scene was ordered removed), but blacklisting of funding and festival exhibitions—under President Erdogan's expanded powers. Via David Hudson.
"We went up to Harlem for Black Caesar; hadn't been there before. They had just shot a movie called Across 110th Street with Anthony Quinn… Big production, trailers dressing rooms, equipment trucks, and everything filling up the streets. So when we came up there in a taxi cab, trying to shoot a movie, the crew were maybe six people. A bunch of gangsters from Harlem came over and said, 'You can't shoot here unless you pay us. You have to have a pass for every street you shoot on.' I thought to myself, 'I have no budget to pay for this kind of thing.' So I said 'Hey, you guys: do any of you know how to act? You guys would be great in the movie playing the gangsters.' Next thing I knew, I owned Harlem." Larry Cohen tells Simon Abrams some great war stories of filming Black Caesar and Q, and offers what you would have thought would be the least Larry-Cohenesque take possible on gentrification.
"I've got a theory, which probably holds no water whatsoever, about why there's so much genre content in media—meaning police stories, crime stories, so much of that. It's because of the nature of the medium. Detectives detecting do what writers and directors do in the inverse: We have an idea for a character, and our character has origins that we invent. Those origins become an engine that causes him to do certain activities and express himself and have different attitudes based on who the character is. And then those activities have consequences and leave behind certain effects. But a detective works all the way at the other end." Michael Mann's such a smart, deliberate filmmaker that even all these years later, in conversation with Bilge Ebiri, he has interesting things to say about Heat; but at this point I'm certain interviewers are simply not allowed to bring up L.A. Takedown in his presence.
Melville's centennial, referenced above, is reason enough for Adrian Curry to round up his favorite poster designs for each of the director's 13 films. All lovely, but Curry's right: the two by Raymond Gid are real stunners.
Obituary
Michael Parks was hailed as "the next James Dean" after starring in Bus Riley's Back in Town (1965) and the short-lived TV series Then Came Bronson (1969-1970), playing a loner who travelled the "long lonesome highway" across America on a Harley-Davidson motorcycle, but he spark never caught fire and he survived as a journeyman actor until David Lynch cast him in the original Twin Peaks, reviving his career and bringing him to the attention of the next generation of young filmmakers. He was Adam in John Huston's The Bible: In the Beginning (1966), co-starred in Don Siegel's Stranger on the Run (1967) opposite Henry Fonda, played Robert Kennedy in Larry Cohen's The Private Files of J. Edgar Hoover (1977), and guest-starred in numerous TV shows over the years before Robert Rodriguez cast him as Texas Ranger Earl McGraw in the Quentin Tarantino-scripted From Dusk Till Dawn (1996). He went on to appear in Tarantino's Kill Bill Vol. 1 (2003) and Vol. 2 (2004) and Django Unchained (2012), both segments of the Tarantino/Rodriguez double-feature Grindhouse (2007), Kevin Smith's Red State (2011) and Tusk (2014), and Ben Affleck's Oscar-winning Argo (2012). He passed away at the age of 77. Greg Evans for Deadline.
The actress Mary Tsoni, who co-starred as the younger sister in Dogtooth, died at the age of 30. Variety's notice here.
The weekly links page is compiled and curated by Bruce Reid, with obituaries curated by Sean Axmaker, and other contributions from friends of Parallax View.