"I found a lot of prototypes of noirish images during my recent trawling through Library of Congress films from 1914-1918. In this era, it seems, filmmakers competed to create striking, even shocking, lighting effects. Later directors and cinematographers would adopt many of them as proven tools for boosting their scenes' emotional power." David Bordwell finds noir—both the visual cues of expressionist shadow and key themes—another of the many film styles presaged in the burst of creativity during the 1910s.
"It's filmed from behind Godard so that we only see the back of his head, with Miéville facing the camera and answering questions. But she is not under interrogation. She disputes some of his claims, turns the questions back around, attempts to untangle his thorny philosophies. She is an audience surrogate, certainly, but she is also revealing her importance to the work they make together, allowing herself to come out of her partner's shadow and sit in the center of the frame. At any moment she might look right at the camera—and by proxy right at us. Who is soft and who is hard?" Craig Hubert considers the films of Anne-Marie Miéville, which have much more to offer than mere satellites of her collaborations with Godard.
"Despite all that talent before and behind the camera, the first rough cut screening of Anhedonia was not auspicious, Brickman recalls. 'It was very off. As little as I knew at that time about film, I knew it needed work. It had wonderful, brilliant moments and a great performance by Diane [Keaton]. I didn't realize to what extent you could take a cut of two-and-a-half hours that is like an albatross running down the beach trying to achieve airspeed, and try to turn it into a hawk.'" Co-writer Marshall Brickman and star Carol Kane talk with Donald Liebenson about the making of Annie Hall, and the very different movie it started out as before Allen cut out many surreal digressions unrelated to the central romance.
"Hey man, you should be going to MIT or something." "No man, I got that attention disorder." "Oh, A.D.D.?" "Yes, that shit." The staff of Bloomberg crunches the numbers on the Fast and the Furious series, collecting stats on everything from the amount of time spent racing to the number of sips of Corona to show how the series has modified itself to a heist-oriented, family friendly franchise. Though I personally find it hard to believe the fifth installment has no shots of a speedometer or tachometer (however much the second film's 24 such shots make up for it).
"It hurts to admit this, but after five years of earnest programming, I've come to the conclusion that I have wasted my time, and I suspect others' as well. Perhaps it generated some money or volunteer work for the partnering organizations. Maybe it introduced a few new regulars to the space. I'm certain it helped the filmmakers pay rent. But more than anything, it fed into the myth that this pervasive, pedantic sort of documentary can change the world. As I step into the head programming job this summer, I've decided that I'm never touching another one again." Chris Boekmann, a programmer for a Missouri cinema and the True/False Film Fest, offers an admirably frank summation of the problems with programming documentaries for a niche arthouse audience, and offers some fine suggestions on how to break away from the same-old-same-old.
"But I took it as a challenge to become real to her, if only momentarily. The way I did it was not to ask her personal questions but only to inquire about her work with various master filmmakers such as Buñuel, Truffaut, Demy, Aldrich, and Techine. She became excited talking about these auteurs and their techniques: she revealed herself to be an extremely informed film buff, and in our shared love of cinema we may have established a flickering human connection. I would like to think she even began taking me in as someone worth talking to—there may have even been a little eye contact, but I could be exaggerating that part. The piece ran as a Q and A, and was no better or worse than it had to be." Phillip Lopate explains why he abandoned the celebrity profile—both as reading entertainment and writing assignments for himself.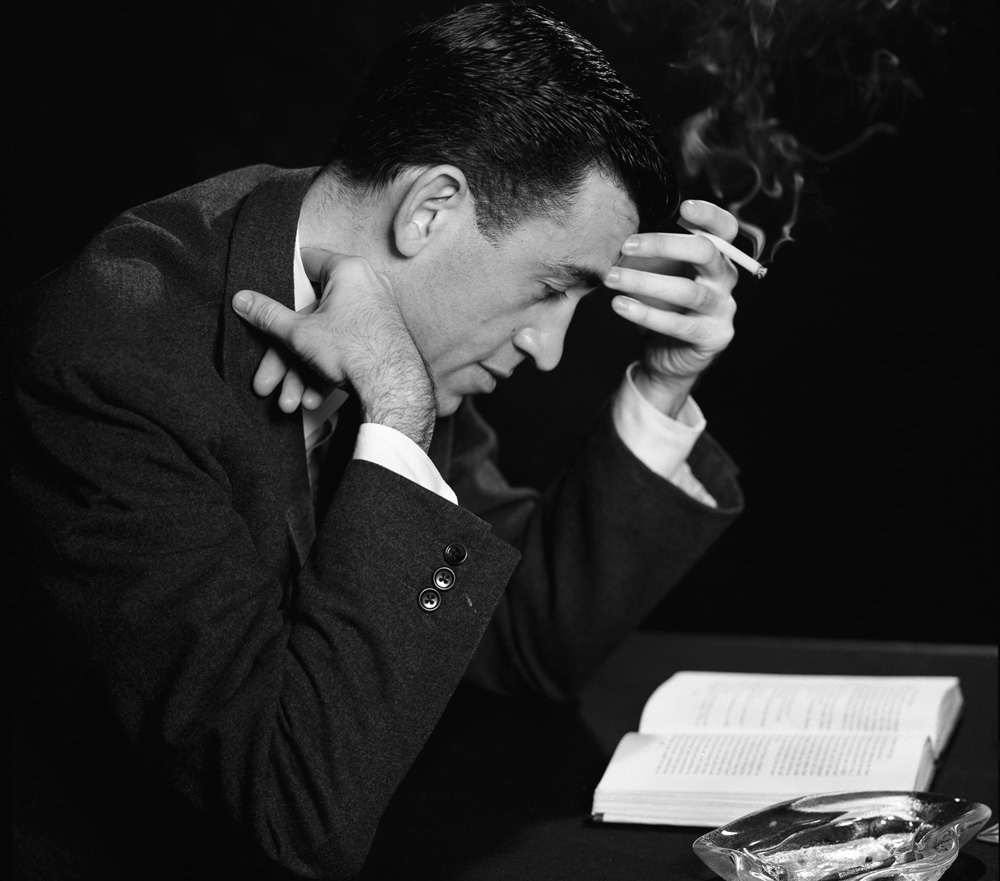 "Mahan's strategy, such as it was, appeared to be based on the same boyish charm that had won him favor as little Bobby Jones. He greeted Salinger by saying, 'Hi! I came anyway.' 'Who are you?' Salinger asked, no doubt startled. 'What do you want? Who are you?' 'I'm Bill Mahan.' One can only imagine Salinger's despair on hearing those words. 'Oh, you didn't,' he said. 'Why did you come?' 'Well, I thought if I came to see you personally,' Mahan explained, 'you might at least listen to what I have to say.' 'Well, I won't,' Salinger insisted." Bill Barich recounts the story of a former child star who, out of a mix of show-biz bluster and hopes of impressing his sister's boss David O. Selznick, got all the way to J. D. Salinger's front door with an offer to buy the rights to Catcher in the Rye.
"I have a formula: I switched from old filmmaker to young visual artist. Because people want definition. You are this or that. And I like to feel that I'm everything. I've had three lives: as a photographer, a filmmaker, and as a visual artist. I am in time. I'm old. I've been crossing time for years. I love the idea that even with a bad memory I can pick something which is years ago or someone I met years ago and I am here, and I enjoy it." Agnès Varda's interview with Aaron Stewart-Ahn ranges from the making of her first film to the scenes she's already decided to exclude from her latest, with the director/artist/photographer giving some of her fullest, most interesting statements to date on feminism, her use of celluloid as a construction material in her art, and her eternal love of the seashore.
"The Festival was careful to hire a fair-usage lawyer who's super-sweet, but super-professional and cautious. We're making sure that we're putting something together that falls within the law. There's no reason to top off the closing night with a sheriff serving papers or anything like that. This is going to be a wonderful celebration. There are just so many titles to choose from that everything's going to be cool." Guy Maddin discusses his latest project, a found-footage "remake" of Vertigo commissioned by the San Francisco International Film Festival, with Pam Grady.
"'There was something I was going to do with a Chinese director, and two weeks before we were going to shoot, he called saying, 'Sorry, I can't do it,'' confides Gere. 'We had a secret phone call on a protected line. If I had worked with this director, he, his family would never have been allowed to leave the country ever again, and he would never work.' By comparison, that old Academy ban seemed trivial. 'I didn't have to put on a tuxedo again. I was fine with that,' he shrugs." Richard Gere talks with Tatiana Siegel about how his outspokenness on China's brutality toward Tibet has affected his career—and also about Pretty Woman, because being a Hollywood star makes for a life of contrasts.
Obituary
Clifton James will be forever remembered as the cliché of the Southern fried sheriff, a part he played (in various incarnations and variations) in movies from Cool Hand Luke (1967) to Live and Let Die (1973), but this Method-trained actor from Oregon was busy on TV and on the New York Stage for decades. He made his big screen debut playing an officer in The Strange One (1957) and was a cop in Something Wild (1961), both directed by Actor's Studio member Jack Garfein, and he appeared in Experiment in Terror (1962), Black Like Me (1964), The Chase (1966), Will Penny (1967), The Last Detail (1973), Juggernaut (1974), was that sheriff once again in Superman II (1980), and was in John Sayles's Eight Men Out (1988) and Lone Star (1996). He died at the age of 96. AP report at The Hollywood Reporter.
British director Christopher Morahan had a 60-year career on stage, television, and movies. He's best known for the mini-series The Jewel in the Crown, which he produced and co-directed, and for directing John Cleese in the comedy Clockwise (1986). He passed away at the age of 87. Michael Billington for The Guardian.
The weekly links page is compiled and curated by Bruce Reid, with obituaries curated by Sean Axmaker, and other contributions from friends of Parallax View.