"A meeting—formal or informal, routine or hastily gathered, tedious or contentious—amounts to a Wiseman signature, like a shootout in a Tarantino movie or a dirty joke in a Judd Apatow comedy. When a group of people gather in a room, the business of the world is being done (or postponed or discussed or avoided, which amounts to the same thing). More crucial, it is being witnessed, by the camera and the audience, so that essential information can be imparted about the workings of law and order, art and politics, knowledge and power." To celebrate a Film Forum retrospective of Frederick Wiseman, A. O. Scott and Manohla Dargis trade off mini-essays on his methods and the glorious films that result.
"The experience of walking through this entire exhibition is not unlike that of watching a Scorsese film: the rapid-fire barrage of information and images, of textures and sounds, seems to replicate his style. (So many materials clustered so close together can even have the effect of making you move through the exhibition faster, in an attempt to take it all in in one trip—thus also giving your visit the rhythm of one of his films.)" Bilge Ebiri takes a walking tour of MoMI's Martin Scorsese exhibit, a collection of movie memorabilia either taken from the director's productions or from his personal collection (including Vertigo's bouquet of flowers) as ramshackle and far-ranging as you'd expect when such intense cinephilia is distilled down to a few measly floors of museum space.
"Sarandos fashions himself as an old-school Hollywood Showman–meets–Silicon Valley Great Man—Steve Jobs with a creased copy of The Kid Stays in the Picture. These are incisive and persuasive words from someone who has spent a lot of time imagining how best to completely upend a system he perceives as broken. Or, at least, ready for the taking. It's Ayn Randian thinking, and perhaps justified." Sean Fennessey examines how the new independent film model of financing and on-demand distribution by streaming services has provided new opportunities for filmmakers—but also an uncertain future. Via David Hudson.
"Manifestos aside, the film is Dada; never mind the context of its first screening, the scandal it may or may not have caused; forget the intentions of the filmmaker, if indeed the filmmaker was even a filmmaker: it is the film itself which is Dada. Unsurprising, then, that in his capacity as filmmaker, Richter's Dadaisms, his negations, his playfulness, his critiques, took place entirely within the context of the medium. Unlike Picabia and Clair, he appeared uninterested in creating a spectacle around the film's screening, in inviting the audience to disrupt or otherwise interact with the film. He did not sprinkle salt and pepper, or throw pins and thumbtacks, directly onto filmstrips (as Man Ray did), nor did he seem otherwise interested in unconventional manipulations of the technical apparatuses of the film. Richter, who was not a filmmaker, simply made films." Also spotted by Hudson (well, what isn't?), Joey Franklin argues pride of place for Hans Richter's Rhythmus shorts as the most radical and, almost accidentally, cinematic of early experimental films.
"Big oil and Hollywood came of age together. Recognizing the public's fascination with the silver screen, corporations of all stripes wondered how they might use the persuasive power of the movies. The Ford Motor Company led the way, starting its own film production unit in 1915. Others soon followed." None as whole-heartedly or successfully as the oil industry, whose history of snatching up acclaimed documentary filmmakers for their propaganda is related by Brian R. Jacobson.
"It was a great adventure to visit the remote corners of the country to hunt for films. They were quite literally scattered around, turning up in such odd places as cowsheds and godowns belonging to owners of grocery shops. A few reels of Indian silent films were also found in foreign locations. Somehow, we managed to collect about 10 out of the 1,500 silent feature films made in the country between 1913 and 1932." An excerpt from a new collection of essays by the late PK Nair, first director of the National Film Archive of India, recounts the same adversities—reluctant families, greedy merchants, the arrow of time inevitably turning old prints to mush, bricks, and dust—that film restorers suffer the world over. Via Movie City News.
"When we were recording the marching, the British tune ["The British Grenadiers"] that everybody marches to at various points, we had a click track, which was a horrible sound, a really aggressive, horrible sound. We were recording the drummers—four or five snare drummers—and we needed a bigger sound, so they were multi-tracked, several times. Stanley refused to allow [arranger] Leonard Rosenman, once he'd [recorded] the first part, to use the drums as the guide track, rather than the click track. Stanley said he must use the click track, because it's perfect. By the third or fourth take, Leonard was bursting with anger. He stormed off the stage and Stanley had to go get him back and calm him down. It was wonderful, Stanley being so precise that it's got to be exactly like the click track, and Leonard knowing that you don't need it, once you've got one set of drums. But neither would give way." The occasion for editor Tony Lawson's interview with James Hughes is a new screening of Barry Lyndon, but Lawson has interesting stories to tell about his collaborations with Roeg and Peckinpah as well.
"As I say in the documentary Behind the White Glasses, I think I have two souls. One is playful, ironic, with a sense of humor. The other is in contact with the dramatic face of life and human problems around the world. The two natures live in me and never abandon me. My films might reflect this personality unconsciously." With a retrospective opening in New York and a new documentary about her, it looks like the critical tide's turning again on Lina Wertmüller, bringing her back in fashion. Which, hey, not for me, but if you're happy she's back enjoy her interviews with Hilary Weston and Charles Bramesco. ("I've always thought that irony and humor are appropriate and effective keys to approach political topics in a film, even if your story is tragic and very serious. My grotesque stories could not exist without the combination of humor and tragedy. ")
"The other insane decision Saul and I made was to shoot the film in an actual mental hospital in Oregon in January, when it gets dark at three in the afternoon. It was certainly a risk on the part of the hospital's director, Dean Brooks, who ended up playing Jack's supervisor in the film. He wanted to incorporate his patients into the crew. We ended up with a number of them working in different departments. I didn't realise until later that many of them were criminally insane." Michael Douglas and Louise Fletcher look back on the making of One Flew Over the Cuckoo's Nest, interviewed by Phil Hoad.
"I don't believe that we should hire people who aren't up for the job, but the point is, we've been doing the opposite. We've been not hiring people who are right for the job." Sonaiya Kelley talks with four up-and-coming woman director—Ry Russo-Young, Niki Caro, Hope Dickson Leach, and Julia Ducournau, who's the most insistent in shrugging off the issue—about leaping the hurdles of industry sexism. Via Matt Fagerholm.
Obituary
Michael Ballhaus helped capture and define the visions of two of the most important influential filmmakers of the 20th century. He got his start as a TV cameraman and was a ten-year veteran when Rainer Werner Fassbinder hired him for Whity (1971). It was a difficult shoot but Ballhaus continued to work with Fassbinder, ultimately shoot fifteen features with the filmmaker, including The Bitter Tears of Petra von Kant (1972), shot entirely on a single set, Martha (1974), which features his famous dizzying 360 degree dolly, Fox and his Friends (1975), and the lush The Marriage of Maria Braun (1979). He went to America to shoot Baby It's You (1983) for John Sayles, which was produced by Griffin Dunne and Amy Robinson, and they reunited for After Hours (1985), his first of seven films for director Martin Scorsese: The Color of Money (1986), The Last Temptation of Christ (1988), Goodfellas (1990), The Age of Innocence (1993), Gangs of New York (2002), and The Departed (2006), for which he earned his third and final Oscar nomination. But while his achievements with these auteurs remain his most well-known and most referenced work, he also worked with Margarethe von Trotta (Sheer Madness, 1983), Volker Schlondorff (Death of a Salesman, 1985), Prince (Under the Cherry Moon, 1986), Francis Ford Coppola (Dracula, 1992) made four films with Mike Nichols (Working Girl, 1988, Postcards from the Edge, 1990, Primary Colors, 1998, What Planet Are You From?, 2000), two with James L. Brooks (Broadcast News, 1987, his first Oscar nomination, I'll Do Anything, 1990), two comedies with Frank Oz (Dirty Rotten Scoundrels, 1988, What About Bob?, 1991), two with Robert Redford (Quiz Show, 1994, The Legend of Bagger Vance, 2000), two thrillers with Wolfgang Petersen (Outbreak and Air Force One), and shot the final film directed by Douglas Sirk: the short film Bourbon Street Blues (1979). He passed away at the age of 81. Ryan Gilbey for The Guardian.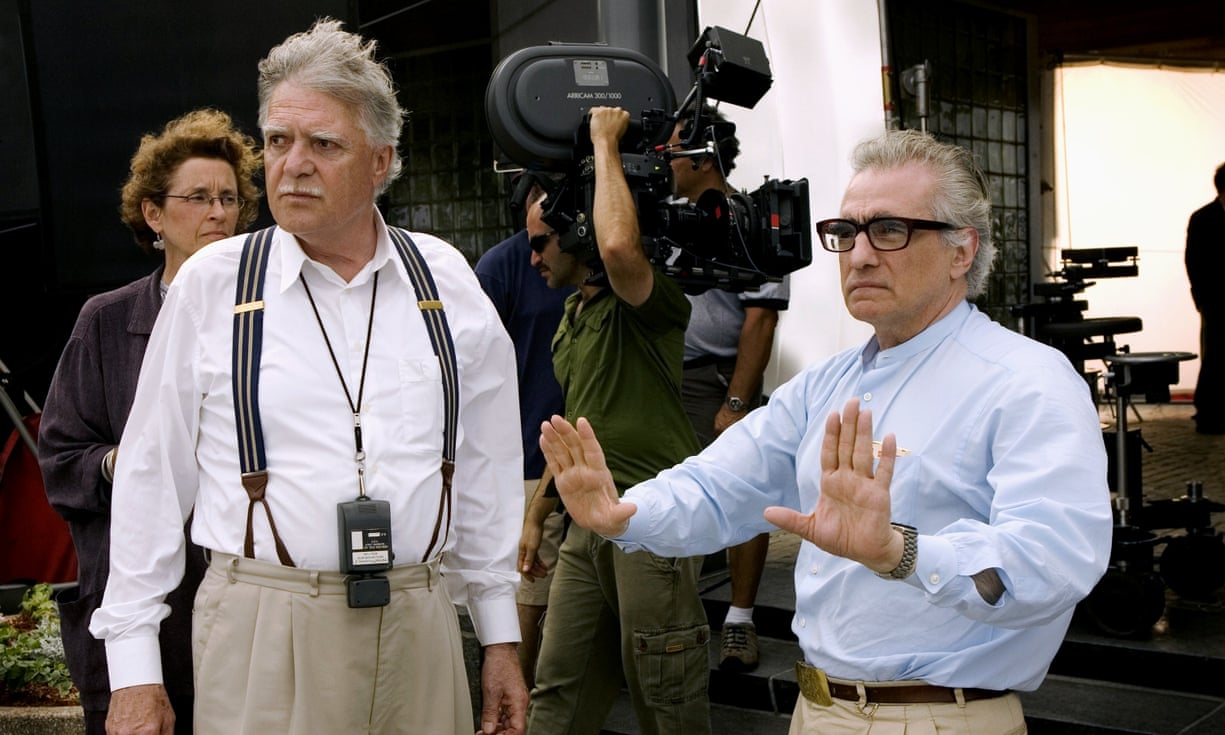 Japanese filmmaker, video artist, and film educator Toshio Matsumoto was a vital member of the avant-garde in the 1960s, creating short films, documentaries, and the influential feature Funeral Parade of Roses (1969), a melding of documentary and avant-garde that has been called a major inspiration for Kubrick's A Clockwork Orange. He died at the age of 85. Reported by David Hudson at Keyframe.
British stage and screen actor Tim Pigott-Smith was best known for his stage work but he was a busy actor on British TV, earning a BAFTA for his performance in the 1984 TV mini-series The Jewel and the Crown. On the big screen he appeared in Clash in the Titans (1981), Victory (1981), Paul Greengrass's Bloody Sunday (2002), Martin Scorsese's Gangs of New York (2002), the Bond film Quantum of Solace (2008), Tim Burton's Alice in Wonderland (2010), and Jupiter Ascending (2015). Michael Paulson for The New York Times.
The weekly links page is compiled and curated by Bruce Reid, with obituaries curated by Sean Axmaker, and other contributions from friends of Parallax View.