"When he did turn his attention to the ladies, he showed no preference for blondes, brunettes or redheads. He had a warm, wry, unpretentious way of making children feel older and the elderly feel younger; he made all women feel beautiful and all men feel—if not his equal in all ways—at least worthy of his friendship and the love of a woman the King didn't mind losing. No man ever looked upon Elvis with jealousy." For Tim Lucas, Elvis movies—all of them, not just the handful of critically respectable joints—chart a Cambellian hero's journey put over by the something-like-universal charm of the lead. Fun in Acapulco is celebrated by Lucas as the real deal, but even the ill-starred Clambake has its charms for his eyes (less, he admits of the notoriously bad soundtrack, for his ears).
"Like jazz, film noir could be hot or cool, and often it managed to be both at once. The complex formula evolved over time. In the forties, the hard-boiled style valorized masculine reserve—Bogart's dry, parrying skepticism; the haunted stoicism of Dana Andrews; the nonchalant underplaying of rough-hewn men like Mitchum and Sterling Hayden, who suspected acting was phony and effeminate. These defenses walled off psychological horrors that erupted in surreal nightmares or surging melodramas. In the later fifties, darkly romantic dreamscapes gave way to fractured portraits of a dehumanized, explosively violent world (Touch of Evil, Blast of Silence). Instead of a lacquered surface that hides corrosive anxiety or aching loss, there is a frenetic burlesque of action concealing a freeze-dried hollowness." Attempting to define the iconic tough guy performance in noir, Imogen Sara Smith considers turns by Lancaster and Widmark that embody the poles she identifies, then hones in on one that merges icy distance and expressionist fury: Ralph Meeker, natch, in Kiss Me Deadly.
"Most film historians will tell you that there are two definitive early gangster films: Underworld, directed in 1927 by Josef Von Sternberg, and Howard Hawks' insurmountable 1932 Scarface. Both are set in Chicago, as were almost all early American gangster movies—Little Caesar, The Public Enemy, the whole lot. The gritty city stuck in the imagination of '30s Hollywood much in the same way as Paris and Vienna did, less a real-world setting than a genre in and of itself. Films about criminal gangs go back to the early 1900s, but they depict their bad guys mostly as ragged, unshaven goons in flat caps. The seductive criminals of the silent era are swindlers and masterminds. The idea that coarse, murderous thugs could be flamboyant, magnetic, and sexy—that comes from the Chicago of Al Capone and John Dillinger." In a marvelous, whirling appreciation for all things that made Chicago synonymous with crime—a history filled with the likes of Ben Hecht, Kokomo Arnold, Iceberg Slim, Nelson Algren, and the anonymous early planners who bestowed the city with so many wide alleys ready-made for short cuts and dead-end passages—Ignatiy Vishnevetsky of course takes note of the cinematic legacy.
"The paradox of intimate confession and aesthetic refinement, of theoretical abstraction and first-person emotion, is the very blend that makes Bergman one of the exemplary modern directors—and one of the exemplary objects of parody. There's nothing as latently, unintentionally comical as affirming simplicity by way of complexity, as maintaining a tone of high seriousness amid the stuff of ordinary life. If regular old Hollywood melodrama, rendering bourgeois passions operatic, provokes chuckles even among its devotees, Bergman's infusion of middle-class anguish with metaphysical heights and existential depths risks unleashing a laugh riot." The very intensity that makes Bergman seem on the edge of self-parodic farce for some is the secret of both his greatness and his singular celebrity, to Richard Brody's way of thinking.
"Vitti is authentic and almost unreadable at times, like the best and worst of us and like the film world she helped Antonioni create. Her face effortlessly shifts from playful instants of childish joy in games and goofing around to sudden distrust in everything around her; in her signature move, Vitti transforms her expression from delighted to disturbed in less than a heartbeat, almost comically quickly. In high fashion, elegant Italian costumes, she always appears to have evolved and disguised herself flawlessly to convince others she is a part of their world, but her sham reveals itself as often as we fear our own shams will. Vitti embodies Simone de Beauvoir's "second sex," always portrayed as "other" even among her fellow females—she is an alien force, ideal for carrying the narratives of alienated characters." Sasha Kohan writes on how crucial Monica Vitti was to the films of Antonioni. His films of the '60s, at any rate; perpetually overlooked The Mystery of Oberwald receives only the slightest of passing allusions.
"As an actress, she is often described as "self-indulgent," a very lazy critique, especially considering the laser-focused quality of much of her work. If you watch A Young Lady of Property, you can see how in charge she is of her performance, its dips and valleys, its heights and peaks. Yes, Stanley was in touch with her emotions, but that is an asset for an actor, not a liability. She also had superb technique, her voice and body able to convey intense emotions with no embarrassment, no hesitation. Watch her ride the waves of Wilma's experience in A Young Lady of Property. That's not indulgence: she's expressing Wilma's emotions so fully you can feel it through the screen." Praise for another actor equally as iconic, even though her entire film catalog barely exceeds the four films Vitti made with Antonioni, as Sheila O'Malley recounts the wonders of Kim Stanley.
Previewing an upcoming screening of Barry Lyndon with live orchestra performing the score allows Bilge Ebiri—in conversation with Wordless Music Orchestra's Ryan McAdams (conductor), Pauline Kim Harris (first violinist/concertmaster), Frank Cogliano (composer/transcriber) and others—to pass along some astute observations about Kubrick's ever-fresh (and, sure, somewhat tyrannically exact) use of music.
"In Extraterrestrial, the mix of the genre stuff and the much more emotional story was like a puzzle to solve: Why were these elements together? What was the symbolic game we were playing? But here, I wanted to make a much more transparent movie. In fact, I don't know if I agree when people talk about the metaphors in the film. Because they're not really metaphors—the movie's pretty explicit about what it's about. Characters are openly talking about these things." Ebiri's also talking with Nacho Vigalondo about Colossal, pre-planning, and sympathizing with audiences frustrated by his genre experiments. (Spoilers for Colossal—in fact, for all four of Vigalondo's features to date.)
"It's a dead end. Somebody goes into a room and closes a door and you wait 10 seconds: that's one kind of slow cinema. Then somebody goes into a room, closes the door and you wait a minute. What happens finally when someone waits an hour? I wish they would do it an art installation." Paul Schrader is interviewed by Kevin Ritchie about slow cinema—a movement the director declares dead just as he's about to dip into the waters, directing his admitted first effort in the arthouse genre.
In salute of his Lincoln Center retrospective, Jean-Pierre Léaud is the topic of Adrian Curry's line-up of movie posters—22 images from deadpan to transfigured. Out of which even the ad for The Mother and the Whore stands out as compellingly raw.
Obituary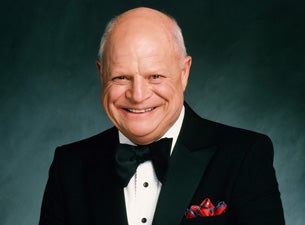 Don Rickles was the godfather of insult comedy and the court jester of the Rat Pack. He was most famous as a nightclub comedian who made the audience roar as he insulted them, but he was also busy in the movies, beginning with his big screen debut in a supporting role in Run Silent, Run Deep (1958). He appeared in Roger Corman's X: The Man with the X-Ray Eyes (1963), Muscle Beach Party (1964) and other beach movies, and as comic relief in the wartime caper Kelly's Heroes (1970). After appearing as a guest star in such TV shows as The Twilight Zone, The Dick Van Dyke Show, The Beverly Hillbillies, and Get Smart, he starred in his own short-lived sitcoms The Don Rickles Show and CPO Sharkey in the 1970s and played Richard Lewis's father in another short-lived sitcom, Daddy Dearest. In later years he took a rare dramatic role in Martin Scorsese's Casino (1995), but to a generation of filmgoers he's the voice of Mr. Potatohead in Toy Story (1995) and its sequels. He passed away at the age of 90. Peter Keepnews and Richard Severo for The New York Times.
Swedish actor Gösta Ekman starred in the cult comedy The Apple War (1971) and appeared in Bergman's Face to Face (1976) and in the 1990s he took the role of Martin Beck in a series of films based on the detective novels written by Maj Sjöwall and Per Wahlöö. He was 77. Reported by The Local, the English-language site for Swedish news and culture.
The weekly links page is compiled and curated by Bruce Reid, with obituaries curated by Sean Axmaker, and other contributions from friends of Parallax View.