Like so many other film sites, the new Senses of Cinema is in a Golden Anniversary mood, looking back at the films of 1967. Unlike most, it casts the net well beyond the expected subjects. There's the expected pieces on Accident and PlayTime, but also Alexia Kannas on Branded to Kill ("Suzuki's explosive treatment of the crime genre assumes you understand the formula's conventions already: it dispenses with clear narrative continuity in favour of fragmentary impressions that are electrified by the film's formal style"); Kat Ellinger on This Night I'll Possess Your Corpse ("As he gnashes his teeth, delivering diatribe after diatribe—all strongly aligned with Nietzsche's philosophy on The Superman–it becomes clear [Coffin Joe's] anger stems from a hatred of the human race in its present form, regardless of gender"); and Anton Bitel and Emma Westwood on, respectively, student films by Lynch ("And so a filmmaker was born, and the sick men of this debut would lead inexorably—after an even more elaborate short, The Grandmother (1970)—to the sick baby in his extraordinary first feature Eraserhead (1977), revealed under its swaddling bandages to be all insides") and Cronenberg ("According to Mr Silent Type, they need not be concerned about what goes down the drain but what will come up from it. Given Cronenberg's forthcoming propensity for the viscerally morbid, this serves as possibly the first instance of 'Cronenbergian' horror…."). In addition, Dean Brandum crunches the numbers from Chicago exhibitions to get a sense of why British cinema couldn't sustain its popular momentum after that annus mirabilis.
Elsewhere in the issue Jeremi Szaniawski traces the connections between Sukurov's "power tetralogy" and Serra's The Death of Louis XIV ("In both Sokurov's tetralogy and Serra's unofficial sequel, the details (costumes and set design) are highly realistic, and serious research has gone toward documenting the facts portrayed (famous sources are quoted in the dialogues, etc.). But both directors also take poetic license in creating a universe of their own, giving us at once a compelling historiographic account, a pure work of auteurist vision, and a playful historical recreation, with touches of bizarre humour and an ineffable absurdist spirit interspersed throughout."), Andrea Grunert salutes Toshiro Mifune ("Deeply rooted in the tragic hero narrative, Mifune's heroes lack the general positivism of their Hollywood counterparts such as John Wayne, James Stewart or Gary Cooper. As Isolde Standish demonstrates, the tragic hero narrative, a well-known cultural pattern, provided Japanese cinema with a figurative context by means of which war and defeat and subsequent feelings of powerlessness and guilt could be explained."), and Ventura Pons, Julien Duvivier, and Dennis Hopper get added to the journal's Great Directors.
"During adulthood, unlike childhood, pieces are expected to unify into completeness. Kikujiro, then, is Masao's creation of a smaller world, made up of detritus. With his journal, Masao, and not the director Kitano, is the film's true, and adorable, auteur, having created a cinema of pieces." Kelley Dong goes to the mat for Kitano's Kikujiro, defending it from charges of sentiment and inconsequentiality by reminding us that the film is deliberately framed by the child's point of view.
"A two-minute shot of teenagers lounging at a cafe and plotting a murder is rendered in a gentle diagonal that spreads out multiple points of interest. By the way: Why doesn't anybody make shots like this any more?" David Bordwell expands some thoughts he's had on L'avventura, and how its staging of actors marks a deliberate break from Antonioni's previous "magnificent exercise[s] in the Wyler manner," as in I vinti, referenced above.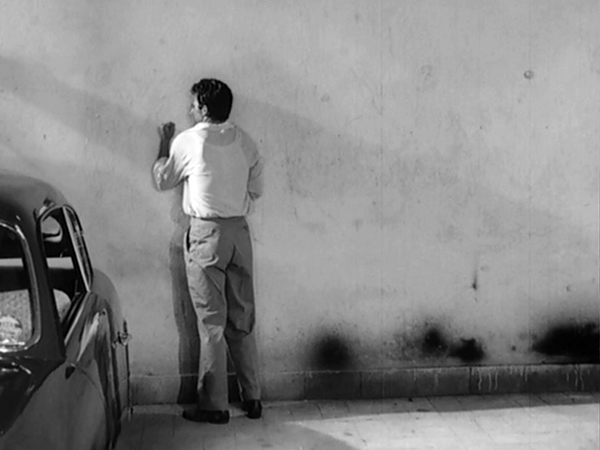 "This is the rage of a woman who feels herself unjustly denied the impassioned clutches and the rug rats that she believes she deserves—unlike the real Beck, Stoler's character is childless—though emotionally she's little more than a child herself, entirely without impulse control, scarfing down a Whitman's sampler box at 10 a.m. because, God damn it, she feels like it." Nick Pinkerton doesn't deny the essential contributions made to the Honeymoon Killers by Tony Lo Bianco or writer/director Leonard Kastle (or even Martin Scorsese); but there's no denying its complicated heart comes courtesy of Shirley Stoler.
"When Virginia was told her skill was commensurate to a man's, it's no wonder she found it laughable. No man in the same role did for Columbia what Van Upp had. Between 1942 and 1944, the studio's gross receipts leapt by millions of dollars. For the first time in Columbia's history, their profit exceeded $2 million. With Cover Girl, Virginia had personally delivered Columbia Studios—long known as a "poverty row" outfit—one of their biggest hits of the decade." Christina Newland gets no closer than others have to a definitive answer of why producer Virginia Van Upp suddenly left the highest position a woman had achieved in the studio system—one not to be equaled for three decades—though her guess that frustration with condescending coworkers and Harry Cohn certainly makes more sense than the official "to spend time with family" line that was handed down. Via Movie City News.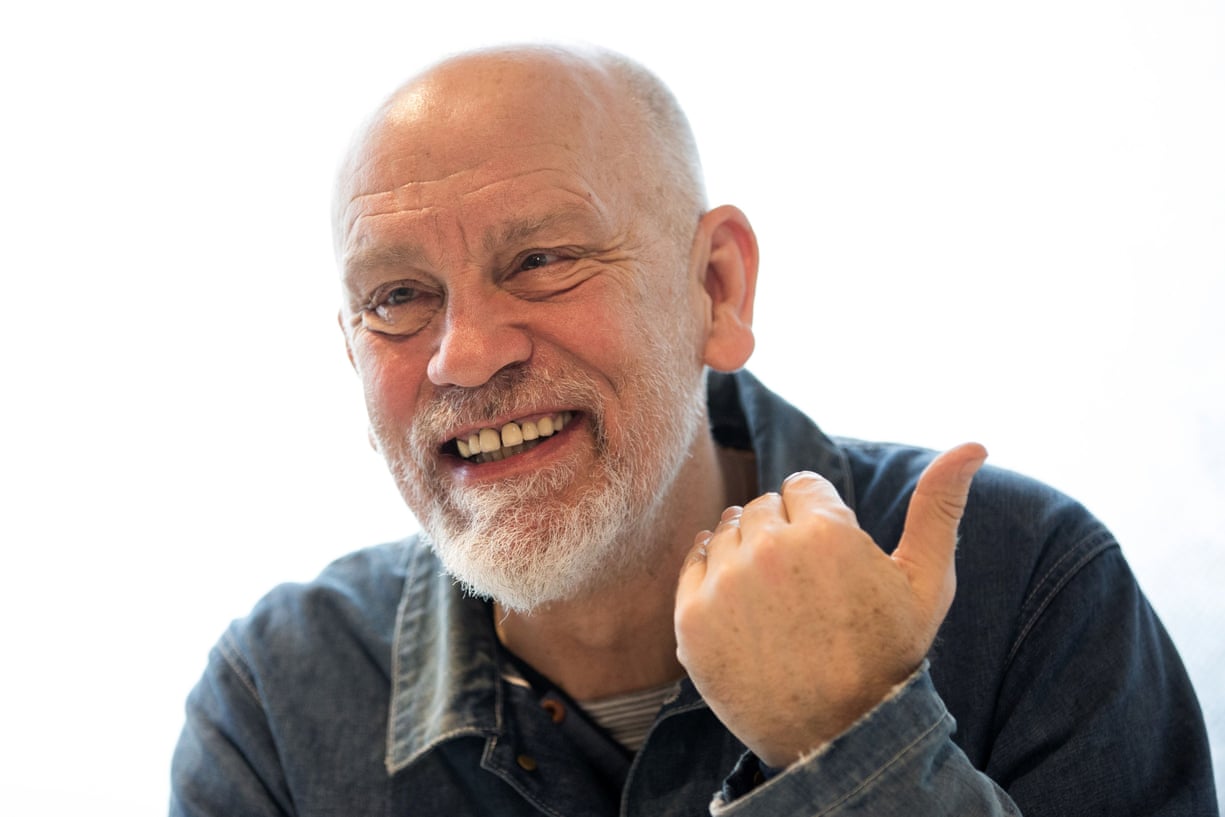 "When I was growing up, you read what came over the telex wire and that was like the word of God. You just accepted it as fact. But over time one begins to discover that's not the case at all. One begins to ask, what is the truth? What does it even mean? Where do I get it? What do I do with it if I have it? And how am I supposed to manage any of this without expiring from information sickness?" Interviewed by Alfred Hickling, John Malkovich discusses his recent stage work, why he's planning to leave France (just guess), and, as he keeps telling you people, democracy just doesn't work.
"And they get there, and Chuck realizes that there are 300,000 people there for this May Day thing. He goes, 'No fucking way that I'm going onstage unless they pay me triple or quadruple what they said they'd pay me.' And Dick Allen described the French going, 'No, Mr. Berry, you do not understand. We are socialists.' And Chuck Berry's going back, 'Fuck socialism, I want my money.'" According to Taylor Hackford's recounting to Bill Wyman, the filming of Chuck Berry: Hail! Hail! Rock and Roll was a "nightmare" week of being alternately dragged around and just as suddenly abandoned by a mercurial, tempestuous, but always brilliant subject.
Passed along without comment—but with utter delight—a photo of Agnès Varda rolling an enormous beach ball down New York streets. Via Mubi.
Obituary
Independent producer Jack A. Harris had his first hit with his high-concept, low-budget horror film The Blob (1958), starring a young Steve McQueen. He followed up with 4D Man (1959) and Dinosuarus! (1960), made the stop-motion oddity Equinox (1970), produced John Landis's directorial debut Schlock! (1973) and picked up John Carpenter's college film Dark Star (1974), which he had the director expand to feature length for release, and made one major Hollywood release: The Eyes of Laura Mars (1978), directed by Irvin Kershner from an original script by John Carpenter. He passed away at the age of 98. Mike Barnes for The Hollywood Reporter.
Chuck Berry's music has been an essential part of the rock and roll soundtrack to our movies and our lives for years. In addition to all the movies his music has accompanied, he played himself in Rock Rock Rock! (1956), Mister Rock and Roll (1957), and Go, Johnny, Go! (1959) and he performed in the concert movies Jazz on a Summer's Day (1959), The T.A.M.I. Show (1964), Let the Good Times Roll (1973), and Chuck Berry: Hail! Hail! Rock 'n' Roll (1978). He died at the age of 90. Taylor Hackford's tribute to Berry. Peter Guralnick celebrates Berry's legacy for Rolling Stone.
The weekly links page is compiled and curated by Bruce Reid, with obituaries curated by Sean Axmaker, and other contributions from friends of Parallax View.