Welcome 2017 with one last look back at the best releases of 2016, as seen by the Parallax View contributors and friends and a few special invitations.
Sean Axmaker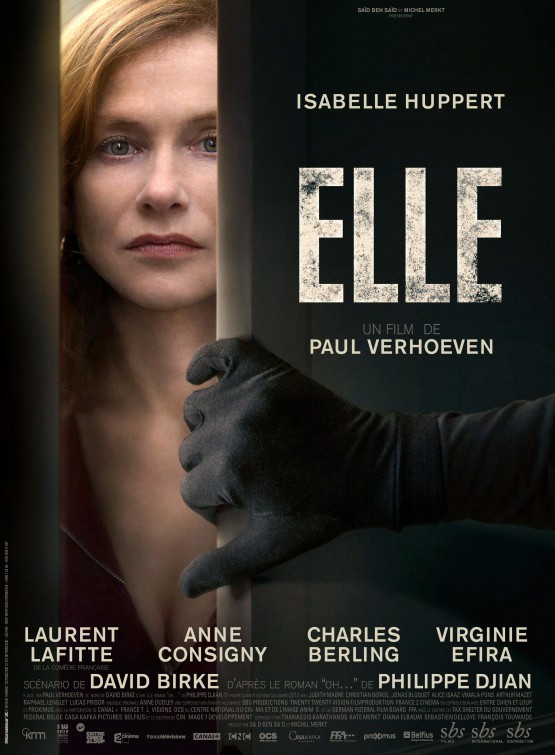 1. Elle (Paul Verhoeven)
2. Cemetery of Splendor (Apichatpong Weerasethakul)
3. Manchester by the Sea (Kenneth Lonergan)
4. Hell or High Water (David Mackenzie)
5. Sully (Clint Eastwood)
6. The Handmaiden (Park Chan-wook)
7. Neruda (Pablo Larrain)
8. Paterson (Jim Jarmusch)
9. American Honey (Andrea Arnold)
10. Our Little Sister (Kore-eda Hirokazu)
Could have made the list on another day: Arrival, Don't Think Twice, Hail, Caesar!, Jackie, La La Land, The Lobster, Love & Friendship, Moonlight, The Neon Demon, The Witch
Pure moviegoing joys of the year: Sing Street (John Carney), Hunt for the Wilderpeople (Taika Waititi)
Performance of the year: Isabelle Huppert in Elle
Worst film of the year (in a year when I managed to skip most of what everyone else has branded as terrible): Nocturnal Animals
Also a list at Village Voice, plus lists of Best Restorations / Revivals of 2016 and Best Blu-ray/DVD Releases of 2016
Sheila Benson
1. Moonlight
2. Paterson
3. Toni Erdmann
4. Manchester by the Sea
5. I, Daniel Blake
6. Elle
7. Loving
8. The Handmaiden
9. A Bigger Splash
10. Aferim!
Also a list at Village Voice
David Coursen
It includes only films screened in D.C in 2016. Numbers 5-7 were shown only once; the others had more extended runs.
1. Manchester by the Sea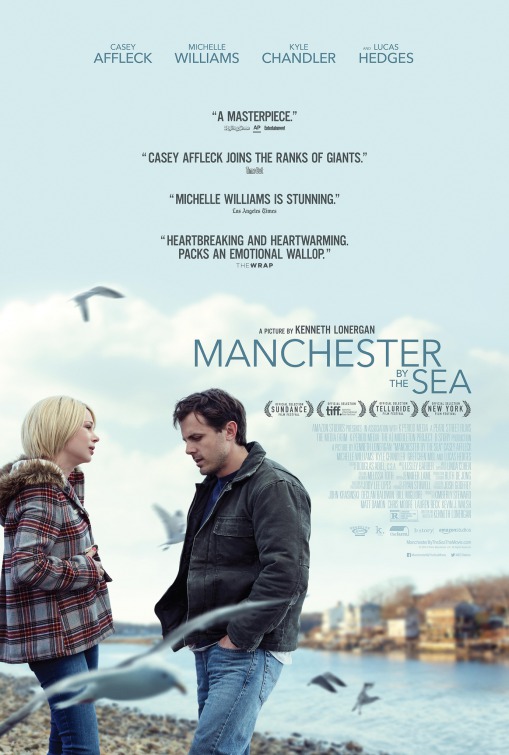 2. Mountains May Depart
3. No Home Movie
4. Moonlight
5. The President
6. Sieranevada
7. Behemoth
8. Little Men
9. Remember
10. Sully
Honorable Mention: Mustang, Certain Women, The Handmaiden
No D.C. venue saw fit to screen the monumental Out 1: Noli me Tangere, so it's not included. But even in the diminished format of a Netflix streaming and with all the ludicrous writhing and moaning, it's such a grand and heroically ambitious muddle that I likely would have made it a rather incongruous neighbor of Moonlight.
John Hartl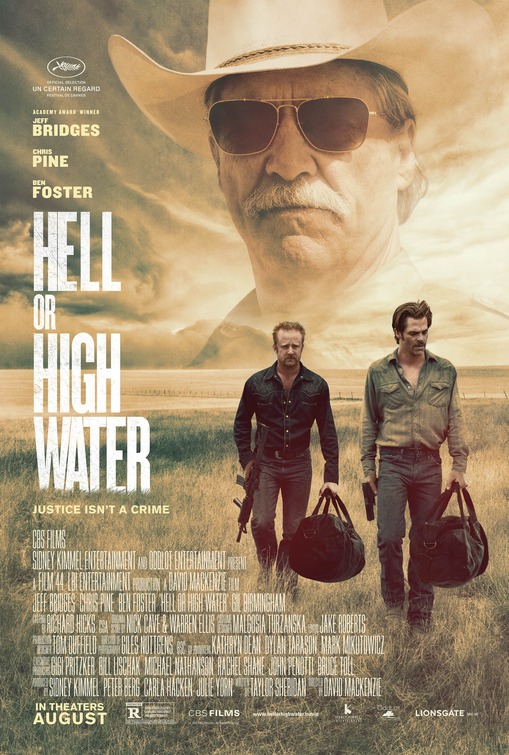 Moonlight
Manchester by the Sea
Indignation
13th
Captain Fantastic
The Lobster
Hell or High Water
A Man Called Ove
The Innocents
La La Land
A second 10: Florence Foster Jenkins, A War, Love & Friendship, Family Fang, Take Me to the River, Arrival, Weiner, Southside With You, Snowden, Sparrows.
Robert Horton

(originally published in Seattle Weekly)
1. Aquarius
2. Our Little Sister
3. The Fits
4. Cemetery of Splendor
5. Things to Come
6. Everybody Wants Some!!
7. Sully
8. Paterson
9. Green Room
10. Aferim!
Runner-ups: My Golden Days, The Lobster, American Honey, Les Cowboys, Certain Women, Disorder, Manchester by the Sea, Moonlight, The Love Witch, Love & Friendship.
Richard T. Jameson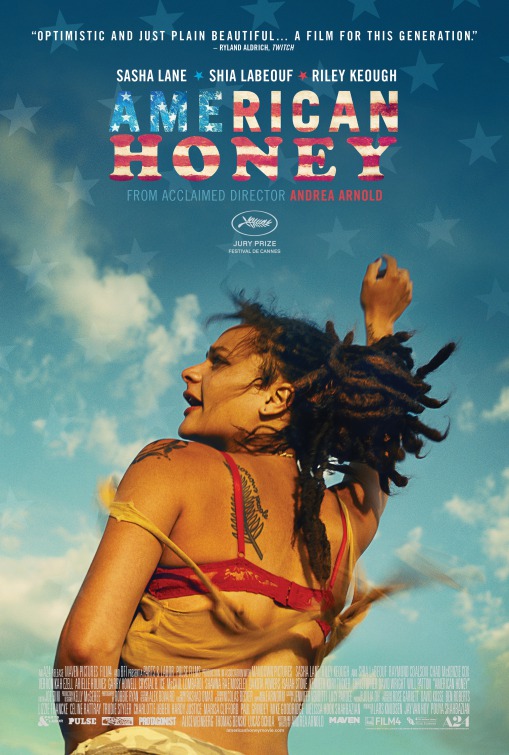 I have some key 2016 releases to catch up on, so this alphabetical listing simply celebrates ten films I liked a lot.
American Honey
Aquarius
Arrival
Cemetery of Splendor
Elle
Green Room
Hell or High Water
Manchester by the Sea
Paterson
Sully
Things to Come
Oh … that's eleven.  OK, so it's eleven.
Jay Kuehner

(originally published on IndieWire)
1. Toni Erdmann
2. Cemetery of Splendor
3. Aquarius
4. Kate Plays Christine
5. Neon Bull
6. Happy Hour
7. Right Now, Wrong Then
8. Homeland: Iraq Year Zero
9. Certain Women
10. Moonlight
Moira Macdonald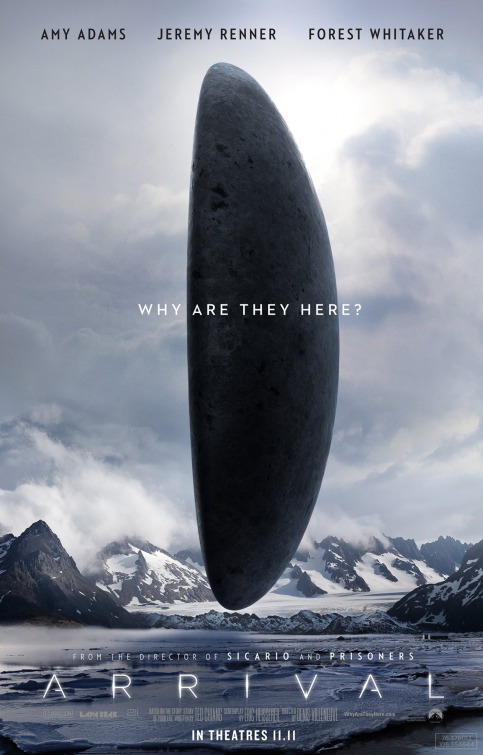 (originally published in The Seattle Times)
In alphabetical order:
Arrival
Fences
The Handmaiden
Hell or High Water
The Innocents
La La Land
Loving
Maggie's Plan
Manchester by the Sea
Moonlight
Other movies I loved, any of which might have made the first list on a different day, were L'Attesa, Certain Women, Christine, Dark Horse, Don't Think Twice, Finding Dory, Little Men, Love & Friendship, Our Little Sister, Southside With You, Tower.
Andrew Wright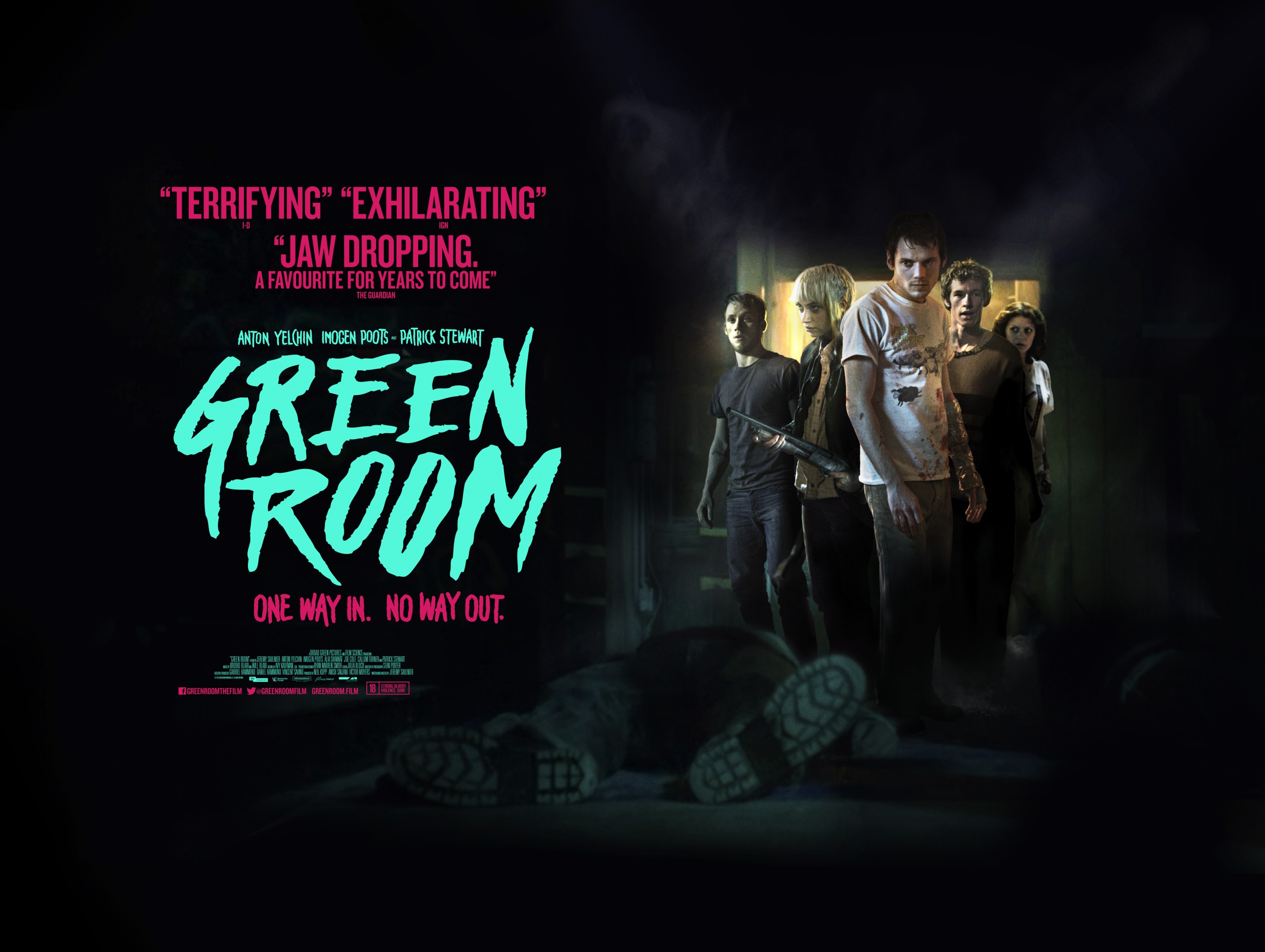 (originally published in Salt Lake City Weekly)
1. Paths of the Soul
2. The Fits
3. Shin Godzilla
4. Elle
5. Hell or High Water
6. Green Room
7. The Witch
8. Tower
9. Manchester by the Sea
10. Arrival
Also a list at Seattle Screen Scene and links to reviews of select films here
Filmmakers
Megan Griffiths (director, Eden, Lucky Them, The Night Stalker)
(originally published in The Talkhouse)

1. Moonlight
2. American Honey
3. Tiny: The Life of Erin Blackwell
4. Uncle Kent 2
5. Free in Deed
6. 13th
7. Captain Fantastic
8. Manchester by the Sea
9. Lamb
10. The Lobster
John Jeffcoat (director, Bingo: The Movie, Outsourced, Big in Japan)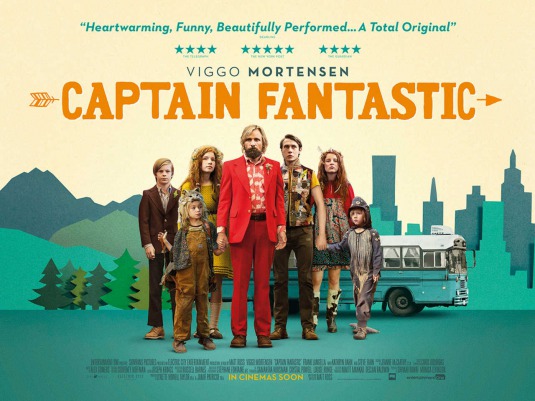 This is one bizarre list. It shows I have kids and I didn't get out much in 2016! And that TV continues to stay strong (sorry I cheated with the TV shows).
Captain Fantastic
Deadpool
Storks (biggest surprise, I may have been drinking)
Doctor Strange
Cameraperson
Minimalism
Rogue One
Goliath
Silicon Valley
Stranger Things (my favorite)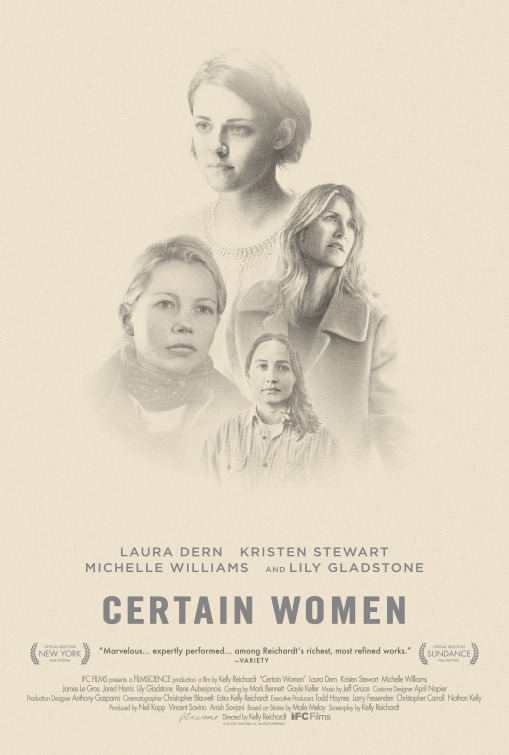 Jennifer Roth (executive producer: The Wrestler, Black Swan, Laggies, Blood Father)
Alphabetical order because I kind of liked them all equally.
Certain Women
Gimme Danger
Green Room
Hell or High-water
I, Daniel Blake
Manchester by the Sea
Moonlight
Paterson
Sing Street
Weiner
Lynn Shelton (director, Humpday, Your Sister's Sister, Laggies)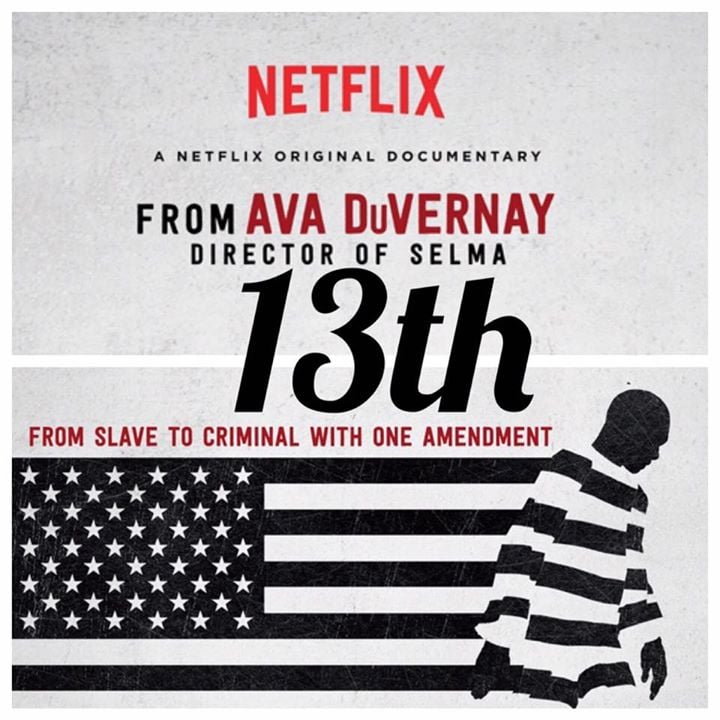 There were many films that I didn't get a chance to see this past year so this list comes from a limited survey. That being said, I feel very strongly about every one of them.
Moonlight
13th
The Lobster
Victoria
Arrival
American Honey
Moana
Kubo and the Two Strings
Hell or High Water
Atlanta *
*this is not a movie, it is a TV show on FX, but it is so anti-television in its cadence and cinematography and writing that I felt a very strong urge to include it in this list.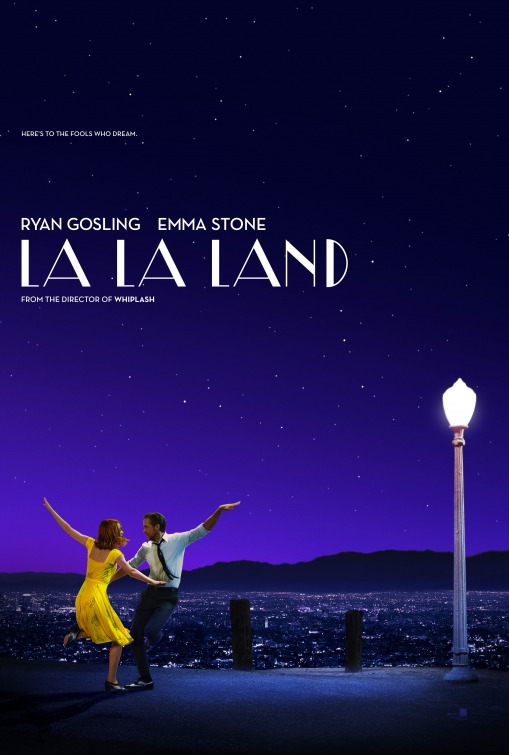 Rick Stevenson (director, Magic in the Water, Expiration Date, The Millennials)
La La Land
Captain Fantastic
Moonlight
Hell or High Water
Fences
Hidden Figures
Manchester by the Sea
Love & Friendship
The Lobster
Silence
Programmers
Beth Barrett (Interim Artistic Director, SIFF)
(originally published on IndieWire)
In no order, here are 10 works that really affected me in 2016:
Tower
La La Land
Stranger Things
Captain Fantastic
Moonlight
Tickled
Kedi
Midnight Special
Arrival
The Handmaiden
Every year I resolve to see more, champion more unknowns, and challenge myself more. Going into 2017, I resolve to make sure that the stories of the world keep getting seen.
Courtney Sheehan (Executive Director, Northwest Film Forum)
(originally published on Seattle Screen Scene)
1. Kaili Blues (Bi Gan)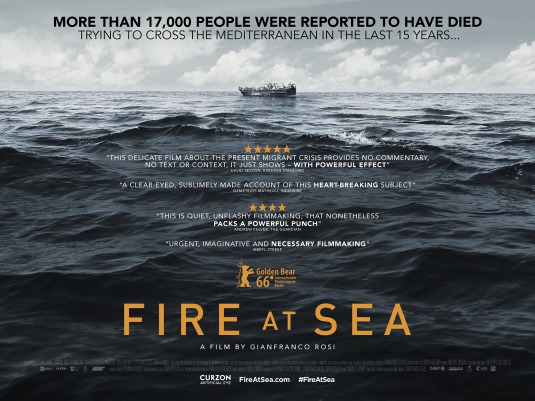 2. Moonlight (Barry Jenkins)
3. Fire at Sea (Gianfranco Rosi)
4. A Rendering*
5. Los Sures (Diego Echeverria)
6. Right Now, Wrong Then (Hong Sangsoo)
7. Cameraperson (Kirsten Johnson)
8. No Home Movie (Chantal Akerman)
9. Crumbs (Miguel Llansó)
10. Tower (Keith Maitland)
Not yet released: Lily Lane, Ma, Rat Film, The Challenge, Kino Otok, The Black Pin, My Own Private War, Starless Dreams
Recalling 2015's best unreleased films, all of which subsequently played Seattle in 2016 except for The Event: Above and Below, Cemetery of Splendor, Men Go to Battle, Uncle Kent 2, My Golden Days, A War, The Event
*The only short on this list, by LIMITS, or Seattle-based choreographer/dancer Corrie Befort and sound artist/musician Jason E. Anderson. Video shot and edited by Adam Diller.
More Seattle lists: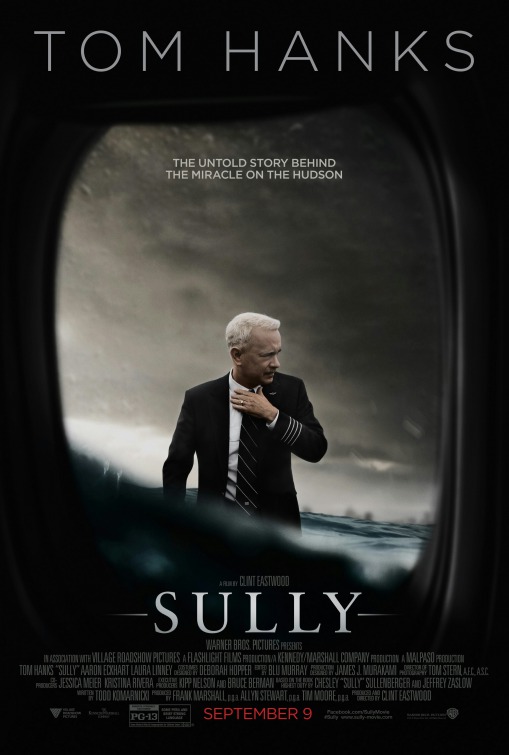 Mike Ward has been polling Seattle film critics for the Seattle Film Awards for a few years. The winners for 2016 will be announced in early January. UPDATE: Winners announced January 5.
Seattle Screen Scene invited film critics for their own compilation.
Polls / Lists
Village Voice
Time Out London
Slant
Sight and Sound / BFI
Roger Ebert.com
Indiewire
Film Comment
Other lists
2016 additions to the Library of Congress National Film Registry
Kristin Thompson and David Bordwell's Ten Best Films of … 1926
A Year of Loss (David Hudson remembers those we lost in 2016)