"He tails Madeleine quite efficiently, to be sure, but he also displays a casual awareness of his surroundings. He pauses to look at a gravestone or two in Mission Dolores. He bends over to examine a painting (Allegories of the Arts: Architecture, by Charles-Andre van Loo) in the gallery. When he sets off to the McKittrick Hotel, he turns his head to look behind in one swift move, although his prey is well ahead of him. What on earth is he looking at? What can be more interesting than Madeleine? Many things, one might respond—and correctly. Scottie is falling under Madeleine's spell, but he still retains control over his attention, where it might linger, and where retreat. She remains at the center of his vision, but also occasionally recedes. All is well. It is in the post-Madeleine phase that things go wrong." Paroma Chatterjee, sticking up for the poor, defenseless necklace thrust into the role of plot point, finds in Vertigo more than a hint that the titular affliction is, for Scottie and Judy's well-being, very much a good thing, and Scottie's "cure" by the end cause mostly for regret.
At Criterion, the wages of sin, Euro arthouse and Hollywood camp (both intentional and otherwise). Paul Coates shows how Kieslowski's weaning himself from documentary informed the content and means of production of Dekalog. ("[After] the brief visit of a philatelist living in another apartment, Zofia's translator, El?bieta, says, "'Interesting block'; Zofia's response is 'Like any other. Everyone has a story to tell, and so on.' 'And so on' abbreviates the script's 'and so on and so on and so on . . .' Ten films cannot possibly tell all the stories the block contains, as its multiple windows remind one continually. Even one story may not necessarily be taken in all at once—so we see Magda viewing her own life from another angle at the end of A Short Film About Love.") While Glenn Kenney does the honors for both Valley of the Dolls and its out-of-the-blue, up-from-the-underground nonsequel Beyond the Valley of the Dolls. ("A longtime fan of the comic strip Li'l Abner, [Meyer] was making live-action cartoons, but it is clear that he didn't feel intellectually superior to his own product. Ebert, while possessing some of the qualities of a Chicago wise guy at the time, was also a young and eager Hollywood outsider. The latter's account of the creation of the movie describes an attitude of anything-goes exuberance, not calculated mean-spiritedness.")
"Lynch is an avant-garde filmmaker who has always been fairly accessible, and yet his one early attempt at a mainstream hit qualifies as one of his most esoteric films. The proverbial average viewer understands that movies like Eraserhead and Lost Highway are meant to evoke a state of nightmare. But what the hell is going on in Dune?" A lot more in common with Lynch's other films than has generally been given credit, according to Ignatiy Vishnevetsky.
"American Gigolo is the second incarnation of a story that Schrader essentially told four times, that of an emotionally detached man cut off from society even as he works in a job that thrusts him into that society…. All four approaches are equally valid and provocative, but American Gigolo is, by virtue of its setting and style, the most fun—it's the one that makes you work the least for its rewards. Yet it's every bit as rigorous and singular as the others; Schrader doesn't soften his voice for the masses, but when the movie was released in 1980, they came in droves—and I think they came partly because of Schrader's riskier and more unusual choices, not in spite of them." For Jim Hemphill, American Gigolo remains the most balanced of Schrader's films; an important word of praise for a filmmaker who embodies so many contradictions.
"Even though the social actors of Cocksucker Blues are constantly on the move, through airport terminals, hotel rooms, and backstage dressing rooms, their uniform institutional blandness morphs them into one big, perpetual waiting room that feels like they are not moving anywhere at all. Occasionally, we are given impressions of movement – a casual reference to a well-known Los Angeles road, visuals that signify the American South – but that is all Frank gives. His film is a map that goes out of its way to deliberately disorient the viewer." Frank Verano breaks down how Cocksucker Blues—through deliberate means such as editing and happy accidents like the blurred, washed-out state of most bootlegs—constantly denies what would seem the most crucial element of a documentary film: a concrete sense of place and time. Via John Wyver.
"First of all… you must ask yourself: can China accept this movie? We are different in Hong Kong, we are free, we can do and say what we want. Not them. So, you must be prepared to accept their point of view. But you cannot escape this fact: today, if you want to make a big budget movie, you can no longer make it only for Hong Kong." Illaria Maria Sala hears some of the compromises Hong Kong filmmakers are navigating as they are increasingly forced to rely on the mainland for financing, from Johnnie To (quoted above), Mabel Cheung, and others.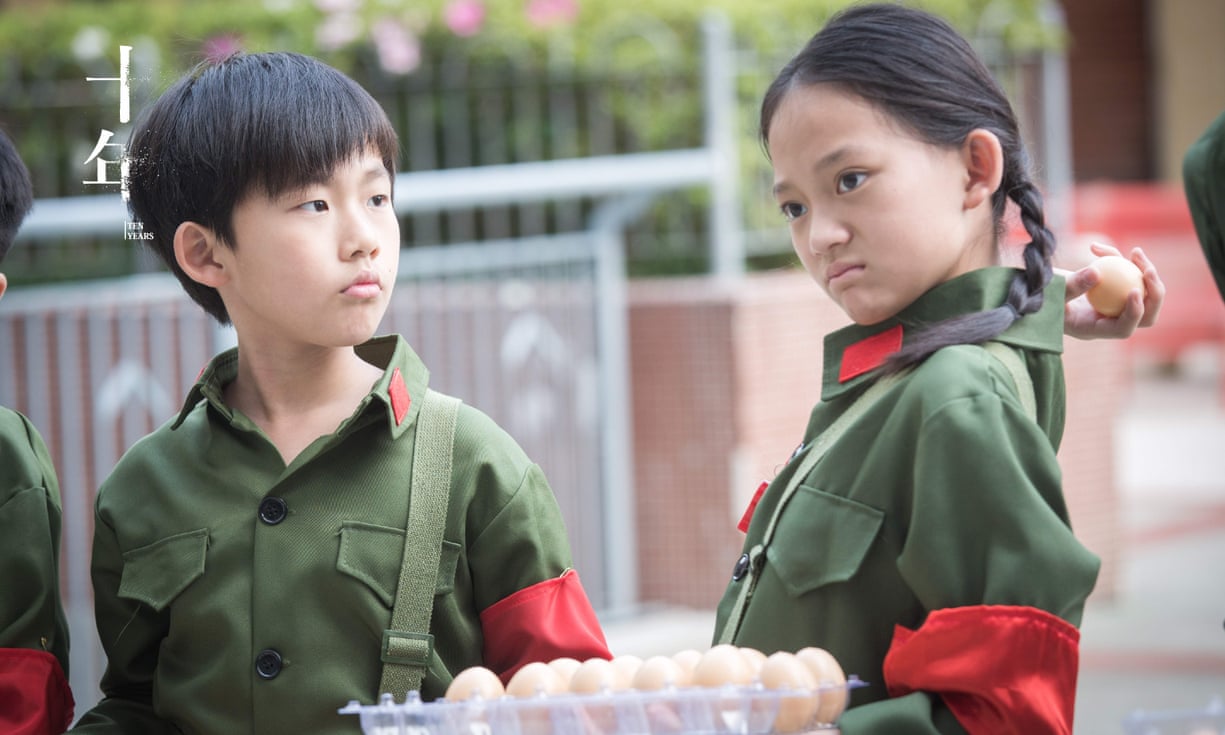 "At this moment, more than anything else in the world – even the Palme d'Or or his wife Hope's estranged affections—Daniel wanted to urinate. This would become a dilemma in the next few minutes because the applause, sitting or standing, its intensity and duration, would be carefully measured and noted, and affect the fate of the film. He would urge it to go on, but for the sake of his bladder, he needed it to be over. He regretted his lack of restraint at the champagne reception before the screening, where all those whose fortunes rested on shadow of a smile had gathered to fortify themselves for the ordeal." Even this brief excerpt from John Boorman's novel Crime of Passion shows how well the director knows the movie business, from the public rituals at Cannes to the antagonistic relationships that can blossom between a director and an insufficient star.
"I think it's stupid when [critics describe Elle] as a "rape comedy." That suggests that the rape is comic. It's a movie about life, and where things are happening simultaneously, or one after the other. There is violence everywhere. There is sexual abuse everywhere, 1,800 times a day in the US. These things happen. And then at the same time people are going to parties and to restaurants, and they have fun with each other, and they make love, and they're basically amoral. It all happens together. So the movie is about the rape, but it's also about how people live. I think i look at it in a critical way, or maybe in an amused way. But i don't ever look at the rape in an amused way. The rape is extremely harsh, direct, and violent. There's nothing comical about it!" Interviewed by Adam Nayman, Paul Verhoeven discusses his latest provocation, from the time wasted in preproduction trying to Americanize the script to being so blown away by Huppert on set he'd forget to say cut.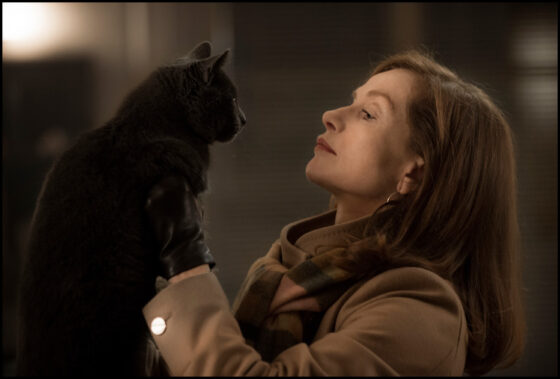 "But I personally think that in this day and age, whether it's a digitally or analog way, shooting a movie itself is becoming an anachronism. It's almost to the point that I consider making a movie at the same level as making a myth, as a daguerrotype. I would like to expand on this, how I see moviemaking as a daguerrotype-type of process. Because if you think about it, a lot of directors, not just me, even though we are shooting digitally, just to make one cut—how much time we devote! We don't really ask the actors to be fixed in one of those contraptions [in the movie], but we ask them to stand there and do this, do that, pose; and we spend sometimes over two hours to make a ten second shot. So in that sense, every time we do that, we're believing—we have to trust ourselves—that something miraculous is going to happen and we're going to be able to capture that." Kiyoshi Kurosawa discusses his latest film, and the break he's been making recently from straight horror to ghostly love stories, with Daniel Kasman.
Adrian Curry rounds up a collection of Marx Brothers posters that confirm how the greasepaint moustache, angel's-curl wig, and emotive eyebrows were a great boon to caricaturist poster designers the world over.
Obituary
Herschell Gordon Lewis was an advertising man who turned to filmmaking and made his name as the "Godfather of Gore" with two cheaply-produced exploitation films he made with producing partner David Friedman: Blood Feast (1963) and Two Thousand Maniacs! (1964). The grotesque effects, with buckets of fake blood and animal parts standing in for human organs pulled out and presented to the camera, were crude but shocked audiences and basically launched a new genre. Lewis turned to filmmaking simply as a business opportunity, starting with softcore "nudie cuties" like Living Venus (1961) and the memorably-titled Boin-n-g (1963) before turning to splatter movies. After Color Me Blood Red (1965), he and Friedman parted ways and Lewis continued making film on his own. He branched out into other exploitation genres—family movies (Jimmy, the Boy Wonder, 1966, The Magic Land of Mother Goose, 1967), motorcycle rebellion (She-Devils on Wheels, 1968), drugspoitation (Something Weird, 1967), sexploitation (Suburban Roulette, 1968), and blaxploitation (Black Love, 1971)—but he kept returning to splatter in such films as The Gruesome Twosome (1967) and The Wizard of Gore (1970). He directed over three dozen movies but was really more of a producer and promotor than a filmmaker and left filmmaking in the early seventies and returned to advertising, getting involved in direct marketing, writing dozens of books and becoming a popular speaker on marketing. He directed one more movie, Blood Feast 2: All U Can Eat (2002) thirty years after his last feature but his reputation as a cult filmmaker has only solidified over the years. His films were never good but they were often memorable. He passed away at the age of 87. Simon Abrams and Matt Zoller Seitz celebrate his legacy for RogerEbert.com.
"My dear friend, My dear Morehouse brother – Da great actor Bill Nunn as most of you know him as Radio Raheem passed away this morning in his hometown Of Pittsburgh," wrote Spike Lee last week. Lee cast Nunn, who he met at Morehouse College, in School Daze (1988) and then gave him the role he's still best remembered for: Radio Raheem in Do the Right Thing (1989). He also appeared in Lee's Mo' Better Blues (1990) and He Got Game (1998), he was Duh Duh Duh Man in New Jack City (1991), and was featured in Regarding Henry (1991), Sister Act (1992), The Last Seduction (1994), and Kiss the Girls (1997), and for another generation he's best known as newspaper editor Robbie Robertson in Sam Raimi's Spider-Man (2002) and its two sequels. On TV he starred opposite Denis Leary in The Job (2001-2002) and co-starred in the comedy Sirens. He died at the age of 62. Daniel Kreps for Rolling Stone.
Bobby Breen sang his way to becoming one of the biggest child stars of the 1930s with a high, clear, angelic voice. He first made his name on Broadway and sang on the radio and then went to Hollywood to make Let's Sing Again (1936), where he sang three songs and became a national sensation. He made eight films as a child actor with that soprano voice and one final feature, Johnny Doughboy (1942), with fellow aging child stars Carl Switzer and George McFarland at age 14. His childlike soprano was gone and he retired from the movies but he continued singing in nightclubs and other venues. He passed away at age 87. William Grimes for The New York Times.
Seattle Screens survey is on Parallax View here.
The weekly links page is compiled and curated by Bruce Reid, with obituaries and Seattle Screens curated by Sean Axmaker, and other contributions from friends of Parallax View.