"When someone else asked about Stone's experience of making Snowden, his answer was despondent. 'It was really a horrible experience in every way,' he said. Everyone laughed except for Stone." Irina Aleksander's account of how Oliver Stone came to make Snowden involves opportunistic Russian lawyers, ACLU lawyers idealistic to a fault, shady Hollywood executives, and a director who finally found a story to match his own paranoia. (Which has always been there, if you check out the interview below.) Via Longform.
"So I'm editing in Montreal—we'd moved the film there—and [cinematographer Roger Racine] didn't get paid and he locked me out of the editing room. I somehow legally "seized" the film back under Canadian law. I accompanied the bailiff and police to Racine's office to get the work print; he was livid. But we couldn't locate the sound masters. But we smuggled the workprint out through the Michigan border in the back of a rented car we hadn't paid for. We had to "re-dub" the whole picture, all from lip-syncing. Motherfucker! That motherfucker!" In an excerpt from The Oliver Stone Experience, the director tells Matt Zoller Seitz about his surreal struggles to film Seizure, and going from nobody to the suddenly celebrated screenwriter of Midnight Express and (back when it was still bouncing from director to director) Platoon.
"Both the story itself and the tale-within-the-tale are recounted with the sort of elemental purity we associate with myths and fairy tales, and because all four of the characters are solipsistic loners in different ways and mirrors figure often in the settings, repetitions, echoes, and other rhyme effects involving both words and images recur throughout. This is quintessentially a tale about the lures and perils of storytelling itself—that is, the lures and perils of its processes—and about the power plays among its various participants (tellers, listeners, facilitators, and characters), which helps to account for its personal resonance for both Welles and Dinesen." Jonathan Rosenbaum introduces The Immortal Story for Criterion, showing how such a superficially atypical Welles film ranks among the director's most personal.
At Mubi, discussions of films at about opposite poles when it comes to presenting their events with discretion. Lawrence N. Garcia praises Rohmer's The Marquise of O for the way its conservatism understands the past has its own lessons to teach the present. ("It would be possible to view the film with casual detachment, to use its delicate humor and cool irony as a defense mechanism. One could even go so far as to read the ending—the Count and the Countess in loving embrace—as a sarcastic joke…. But to do so would be to ignore the film's emotional locus; it would be to overlook the gravity with which Rohmer treats the very act of living, whether it be in 1800s Italy or then-contemporary France.") While Michael Pattison finds the sly winks at audience's expectations from violent blockbusters makes Team America World Police much the best send-up of the madness terrorism has drilled into our popular culture. ("The cinematic grammar here is as sophisticated in its scene-setting as that of any other globe-hopping thriller. Jim Dultz's meticulous production design gives a credibly cluttered, fully lived-in mise en scène, while Bill Pope's cinematography utilizes the same optical shifts as a live-action film to both suggest spatial depth and pinpoint narratively significant visual data. The polished finish only serves to draw attention to just how crude the film is in other respects—as crude, say, as Jerry Bruckheimer productions, or Roland Emmerich disaster epics, or the Bourne franchise.")
"My book features The Chase because it poses with extreme prejudice the question of how far narrative innovation could go in the 1940s. Sometimes, as I've argued with The Great Moment and All about Eve, filmmakers go too far and get pulled back. But then readjustments necessary in postproduction may create twitches of novelty too. The Chase is another example of innovation by accident." The 1946 noir The Chase has developed a cult following, thanks mostly to a third-act twist that yanks the rug out from expectation's feet. David Bordwell gives the twist away (noting en passant revealing spoilers didn't seem to much bother critics at the time), and offers evidence that before the producer stepped in with reshoots the film could have been even stranger.
"Nabokov binds his characters to such specificity that they resist symbolic interpretation. Kubrick, however, tends to turn his protagonists into archetypes. Alex's free-range ultraviolence in A Clockwork Orange is horrifying, not heroic, but the film's larger narrative plays out as a direct clash between free will and an oppressive state. Small wonder that Nabokov's signature image became the tiniest detail marrying horror and beauty, while Kubrick's became the panoramic shot that accomplishes the same effect." Andrea Pitzer picks up the stray hints both creators scattered through their respective Lolitas to show why Nabokov and Kubrick may each have dreamed of crafting the definitive Holocaust narrative, and suggest why neither achieved it. Via Movie City News.
"In 2015, Seven Sinners, Milestone's long-lost feature directorial debut, turned up in Australia and was passed on to the archive, which is restoring the film. Such rescue stories come wreathed in romance as a film is plucked from the brink, like a silent-screen heroine pulled from train tracks at the last minute. These stories are heartening if misleading, given the industry's habit of destroying its history, which, of course, is our history, too. What wonders existed in the 70 percent of silent features that are lost?" Manohla Dargis scopes the current film restoration scene checking in with Michael Pogorzelski and Heather Linville of AMPAS's Academy Film Archive.
"I've never made a film that was literally about my life… although Goodbye First Love was probably the closest. But they are all transpositions, inspired by the people I know. The idea of a portrait is the first thing for me. There is a precise presence I am trying to grasp. People I've known and loved or who have disappeared. Like a painter, you know, even though I'm not a painter at all—I'm a really bad drawer." Xan Brooks interviews Mia Hansen-Løve, finding a private person who's upfront about making all her confessions (and all her family's) in her art.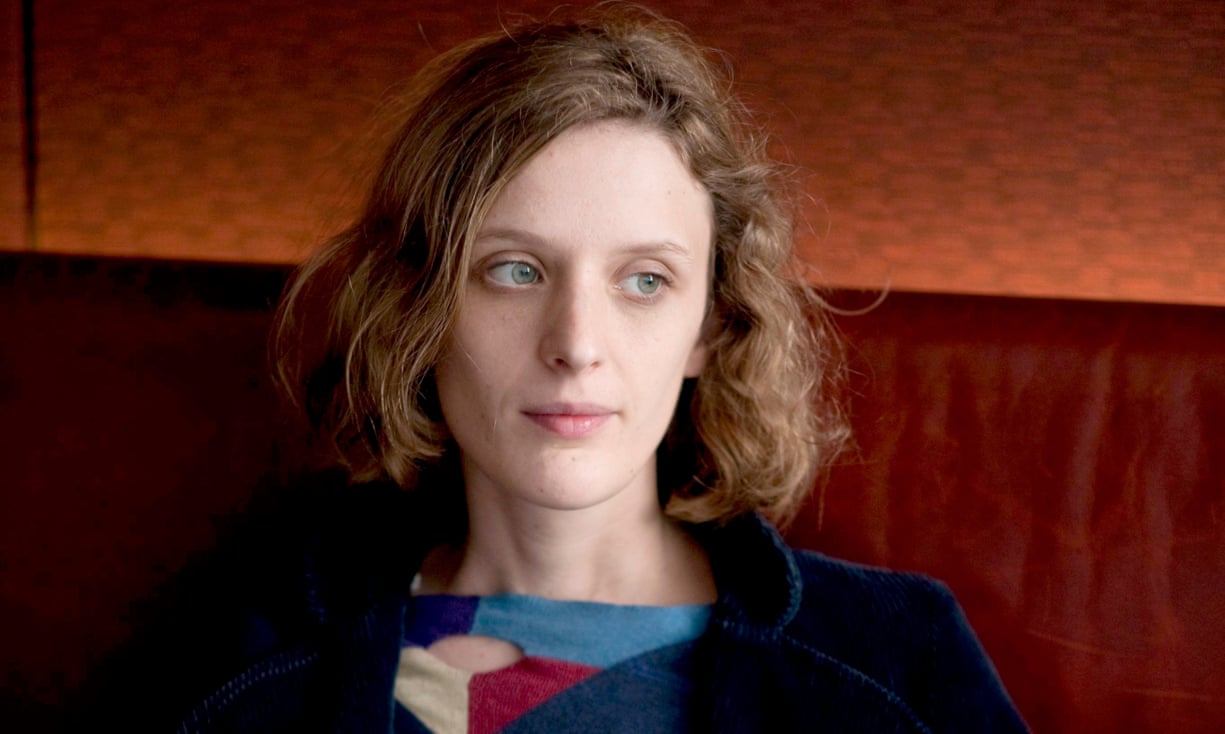 "I want to get closer to real fights…. I think the three best fight scenes ever to me are Jackie Chan and Benny "the Jet" Urquidez in Wheels on Meals, Chuck Norris and Bruce Lee in The Way of the Dragon, and SPL with Donnie Yen and Wu Jing. That's the direction I want to go. I want to choreograph mistakes. Just like in a great dramatic scene, I want people to believe they're watching a real fight scene. I want to get further and further away from cliché." Michael Jai White talks with Grady Hendrix about trying to match the rehearsed-to-perfection splendor of Hong Kong fight scenes with the spontaneity forced by the faster and cheaper esthetic of America's contemporary DTV grindhouse.
"The most important music in film is silence. But to "listen" to the silence, you need to play something before and after the silence. Of course, that doesn't apply to American productions. The more American films I watch, the more I have the impression that directors are afraid of silence, as they forget that silence is the best music. [It's as if they] don't believe in what they do. So if people make love in a film, the music plays their love; if they kill, the music also kills. Sometimes there is five seconds of silence and that's all. We worked in a completely different way." Bilge Ebiri talks with Kieslowski's composer Zbigniew Preisner about one of the great collaborations in film music.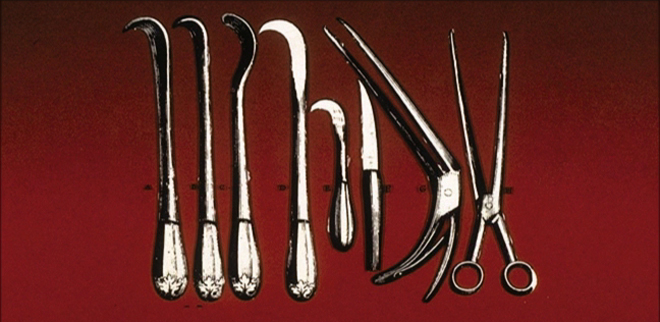 "It was probably one of the most… how should I put it? You think you go into a museum and you see racks and iron maidens and stuff like that and it's going to be kind of a lark. But I got physically sick and had to leave. You suddenly realize that these are real devices that were used on real people and this is horrifying. David, of course, had seen the same exhibit and was totally excited by it and had a catalogue of it sitting on his desk." Randall Balsmeyer talks with Will Perkins about the inspiration and execution of the Dead Ringers credit sequence—and about the jury-rigged motion-control camera that brought him into Cronenberg's orbit in the first place.
Obituary
The death of Gene Wilder at the age of 83, after a three-year battle with Alzheimer's disease (which was kept private until now), hit a lot of us hard. His brilliant embodiment of neurotic panic and hysteria opposite the wily banter of Zero Mostel in The Producers (1968) made him a star, and he followed it with a wily cool in Blazing Saddles (1974) and a reluctant mad scientist gripped by genius in Young Frankenstein (1974), all directed by Mel Brooks and the latter co-written by Brooks and Wilder. For fans of a certain age, he brought an inspired mix of warmth and menace to Willy Wonka and the Chocolate Factory (1971). He teamed up with Richard Pryor (a co-writer on Blazing Saddles) in four films, beginning with Silver Streak (1976), and as a writer/director in his own right he made The Adventure of Sherlock Holmes' Smarter Brother (1975), The World's Greatest Lover (1977), The Woman in Red (1984), and Haunted Honeymoon (1986), that latter two with co-starring his wife Gilda Radner, his who died of ovarian cancer four years after they married. He made his feature debut in a supporting part in Bonnie and Clyde (1967) and stood out in small roles in Woody Allen's Everything You Wanted to Know About Sex* but were afraid to ask (1972) and as the Fox in The Little Prince (1974), and on TV starred in the short-lived sitcom Something Wilder, played Broadway director turned amateur detective Cash Carter in pair of made-for-cable movies, and won an Emmy in guest-starring role on Will & Grace. Mel Brooks, who collaborated on the Oscar-nominated screenplay for Young Frankenstein from Wilder's outline, wrote in a statement: "Gene Wilder, one of the truly great talents of our time, is gone. He blessed every film we did together with his special magic. And he blessed my life with his friendship. He will be so missed." More from Mike Barnes and Duane Byrge of The Hollywood Reporter. More tributes collected by David Hudson at Keyframe Daily.
Andrzej Zulawski's 'Cosmos,' Nick Cave in 3D, and the fall Film Noir schedule are featured on Seattle Screens here.
The weekly links page is compiled and curated by Bruce Reid, with obituaries and Seattle Screens curated by Sean Axmaker, and other contributions from friends of Parallax View.