"As soon as she filed suit, Jack Warner wrote to every studio in town to remind them that she was still effectively under contract. In court the studio didn't hesitate to fight dirty, insinuating that an affair was the real reason the actress had turned down one movie. The Warner attorneys, however, hadn't reckoned on the de Havilland sang-froid. She had spent years on set with Michael Curtiz, one of the most notorious yellers in the business; these guys were nothing. So when one lawyer thundered, 'Is it not true, Miss de Havilland, that on the morning of January 16, you wantonly refused to show up for work on Stage 8?' 'Certainly not,' came the reply in that musical de Havilland voice. 'I declined.'" In this week that has seen cinema lose so much let's begin with a tribute to one of its enduring survivors, Olivia de Havilland, whose 100th birthday is aptly celebrated by Farran Smith Nehme.
"But even character does not exist in isolation. It is formed by an environment. And the immediate environment for noir is the world of capitalism. Of course, the majority of American films made during this period were set in capitalist societies, but noir is notable for stripping its milieu of any features not directly related to the circulation of money." Staying at Sight & Sound, Brad Stevens limns some of the narrative tropes of film noir as played out in that quintessential example, Out of the Past.
La Furia Umana's new issue begins with a series of articles dedicated to Peter Hutton, including Peggy Awhesh's brief tribute ("Years after the fact, students often realize that Peter gifted them with a living example of a way to be in the world as an artist and individual- uncompromising, heartfelt and curious."); Jeanne Liotta sharing a lovely memorial from Hutton's current crop of students; Phil Solomon's poem Lullaby ("How I love to swim in the thick, swirling crystals of your gorgeous grainscapes and camera fades, made manifest by light moving through time"); and a 2015 interview with Hutton conducted by Toni D'Angela ("Of course, the 60's were so important to my generation in terms of educating ourselves to the creative expanse of narrative film. To see Godard, Fellini, Antonioni, Satyajit Ray, etc.: this is how we learned about the larger world.")
There's also a collection of essays on unrealized or unfinished films, dubbed the "cinema of no" in Manuel Ramos-Martinez's introduction. Sigismondo Domenico Sciortino has fun going all manifesto on the idea, calling for a new cinema to replace the ashes of the old ("The price to pay in order to kill the author, is the non-completion of the work, which is thus excluded from the heteronomous circle of Power, and will be able to survive in a state of eternal creative tension. The unfinished"); Eirik Frisvold Hanssen recounts the unmaking of Eisenstein's Kapital film and Kluge's revival ("While Eisenstein's scattered notebook writings constitute an elliptic story of what might be, Kluge's magnum opus is in part the story of what could have been"); and Pablo Conçalo looks at Brecht's writing for film ("Brecht did not adapt to the collective dynamics for writing and directing particular to the mode of production of Hollywood and Germany. Biographical anecdotes aside, it is worth paying attention to this transitional work that oscillates between the muses of the theatre and the technical standards of the film industry.") While William Straw interviews the filmmaker who's as of late been the patron saint of this kind of thing, Guy Maddin ("Well, there would be no point in my being a perfectionist. The films wouldn't end up any closer to perfection. I work in haste because my most reliable collaborator over the decades has been the happy accident.") All this, plus a lovely gallery of art created by diverse artists who explore the physical obsolescence of film stock, and a section on Spanish experimental films I frankly just haven't had time to get to yet.
From the new Film Comment, Ashley Clark celebrates many of the fine black actors—including Bert Williams, Evelyn Preer, and Sul-Te-Wan (who, in ironic counterpoint to de Havilland, had to sue her studio to keep her under contract)—who toiled in the silent era to craft complex, fully-human portraits despite the predominant racial sentiments of the time. ("As Marlon Riggs's disturbing documentary Ethnic Notions (86) coolly delineates, these stereotypes, whose presence only metastasized with the growing popularity of cinema, informed how white America viewed black people, and became the basis for the racial tension that existed in Hollywood for decades. Even so, at this early stage, a number of black performers carved out space to showcase their talents, complicate simplistic ideas around race, and lay the groundwork for future generations of black actors to blossom.") While Max Nelson takes about the only tone you can with the films of Nathaniel Dorsky: rhapsodic. ("To watch nearly any Dorsky film is to be guided through a pattern of hushed, suspended, illuminated visions: light emerging through curtains and bending through glass; light deflected by the surfaces of tables and the bodies of cars; light caught by fabric; light distorted as it passes through water, windows, optical filters, or translucent rocks; light moving across faces, shoulders, and hair; light glittering across the surface of a receding tide; light striking jewels and strings of beads; moonlight muffled and darkened by clouds; sunlight fringing buds and shoots of grass. In their rhythms, textures, and distributions of light, these are unfailingly courteous films—experiments in how hospitable and accommodating moving images can be.")
"Partly by its very organization, "Bruce Conner: It's All True" implies that the films are his greatest work. They feel alive and of our time in a way that only a few of the assemblages do. And the ink drawings convince by their strange timelessness." Taking stock of New York's first retrospective dedicated to one of the 20th-century's great artistic polymaths, Roberta Smith finds all of Bruce Conner's work marked by genius, but only the films remaining essential viewing.
"You won't remember the plot mechanisms that keep the characters in motion, but they do track. The script gives solid underpinnings to the craziness, but Bergman's greatest farcical concept is this: to introduce an apparent madman into the world of a sane character and, scene by scene, bring that ordinary man into a world fully as insane as its avatar." Stephen Winer marvels at how much worked out exactly right to ensure The In-Laws turned out a comedy classic. Or, as he puts it, "Serpentine! Serpentine!"
Obituary
Iranian filmmaker Abbas Kiarostami put Iranian cinema on the world stage and was an essential filmmaker in world cinema, creating deeply philosophical and beautiful films that examined the very nature of cinema and explored the depth of human character all while working in a country strangled by severe censorship and government oversight of the arts. Those restrictions ended when he left Iran but his imaginative approach to storytelling did not. He passed away this week at the age of 76 from cancer, still in self-imposed exile from his home in Iran. His career is too rich and varied to sum up in a paragraph so I leave it to Andrew Pulver and Saeed Kamali Dehghan for The Guardian, with more tributes, remembrances, and essays collected by David Hudson for Keyframe Daily.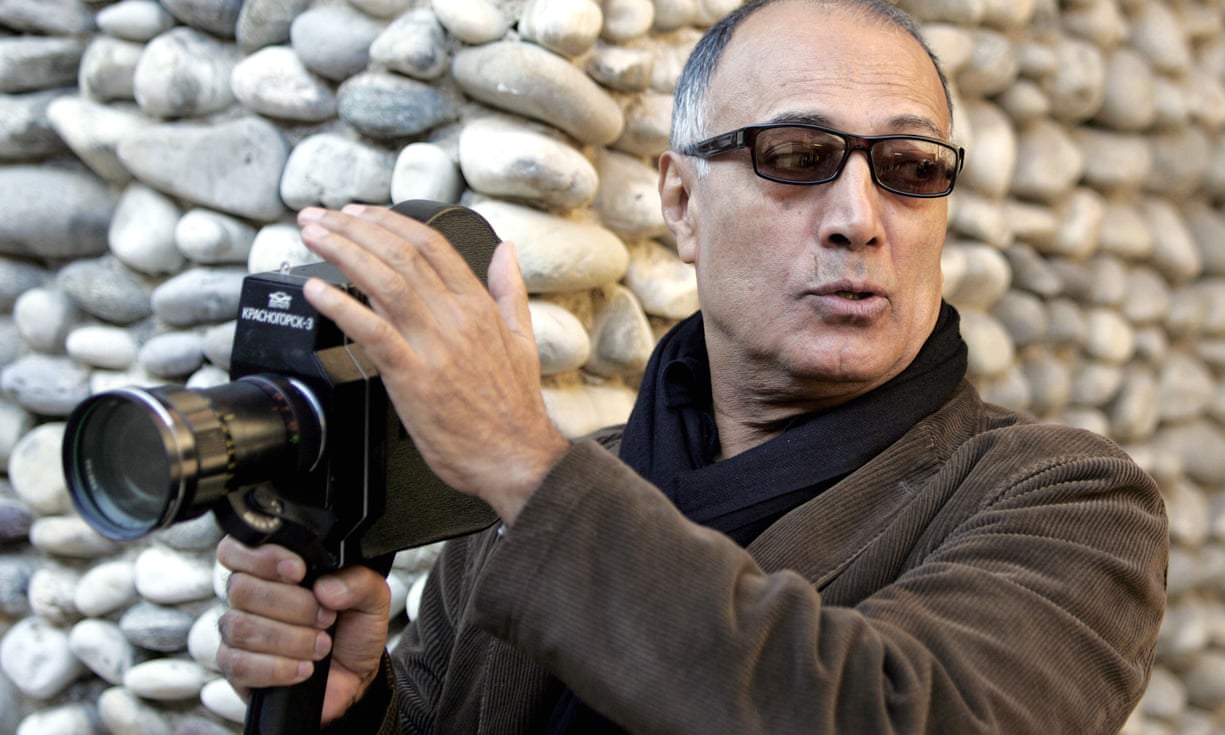 Michael Cimino's reputation rests largely on two legacies: the Oscar-winning The Deer Hunter (1978), which helped launch Hollywood's belated engagement with the legacy of Vietnam, and the megabudget flop Heaven's Gate (1980), which was released in a version drastically cut down from his original cut and became the symbol for filmmaking hubris and the folly of American auteurs out of control. His reputation never quite recovered. He co-wrote the screenplays Silent Running (1972) and Magnum Force (1973), and Clint Eastwood was impressed enough to offer him his directing debut with Thunderbolt and Lightfoot (1974), from his own screenplay. Cimino courted controversy throughout his career, starting with The Deer Hunter. He was accused of racism with Year of the Dragon (1985), directed from an Oliver Stone screenplay, and of glorifying an Italian criminal in The Sicilian (1987). He directed a remake of Desperate Hours (1990) and his final feature was The Sunchasers (1996), another flop. He was reclusive for much of the next couple of decades but was feted at European festivals recently and the restoration of his original cut of Heaven's Gate helped rehabilitate his reputation. He died at the age of 77. Stephen Dalton for The Hollywood Reporter and more from David Hudson at Keyframe Daily.
British-born Robin Hardy was a novelist and directed commercials and educational films for most of his career, but to film buffs he is known as the director of the original The Wicker Man (1973). The film, his feature debut, was cut and dumped by its distributor but went on to become an acclaimed horror film, noted for the intelligence of its screenplay and its direction, and a cult film. Hardy only directed two subsequent films—The Fantasist (1986), based on his own novel, and The Wicker Tree (2001), a "spiritual sequel" to The Wicker Man—while running a production company with his son that specialized in industrial films for international clients. He died at age 86. Ryan Gilbey for The Guardian.
Noel Neill first played the role of Lois Lane in the 1948 serial Superman (1948), returning for Atom Man vs. Superman (1950) and then taking over from Phyllis Coates in the second season of the original TV Superman series, where she made the character her own over 78 episodes and five seasons. The rest of her screen career was limited to small roles and bit parts, many of them uncredited, and when the TV Superman went off the air in 1958, she retired from acting. She returned to appear in both Superman: The Movie (1978) and Superman Returns (2006) in small roles. She passed away at the age of 95. Michael Carlson for The Guardian.
Actor John McMartin was a Broadway fixture for decades (he was nominated for five Tony Awards) who took infrequent film roles and more frequent television roles. He made his film debut in A Thousand Clowns (1965) and played Oscar, the role he created on Broadway, in the film version of Sweet Charity (1969). He later played an editor in All the President's Men (1976) and a Senator in Brubaker (1980), and appeared in Pennies from Heaven (1981), Native Son (1986), A Shock to the System (1990), The Dish (2000), and Kinsey (2004). On TV, he began on the soap opera As the World Turns in 1961 and went on to appear on dozens of TV shows, including The Bob Newhart Show, Mary Tyler Moore, Falcon Crest, Beauty and the Beast, Murder She Wrote, Law and Order, and Unbreakable Kimmy Schmidt. He died at age 86. William Grimes for The New York Times.
Seattle Screens is covered on Parallax View here.
The weekly links page is compiled and curated by Bruce Reid, with obituaries and Seattle Screens curated by Sean Axmaker, and other contributions from friends of Parallax View.