Picking some highlights from MOMA's ongoing retrospective of Universal pictures from the '30s, Imogen Sara Smith looks at three films apiece from a pair of directors deserving greater attention. The cinematic flair of Edward L. Cahn enlivens three explosive portraits of society collapsing: Law and Order, Afraid to Talk, and Laughter in Hell. ("In these films it's as though people are so consumed by the fight to survive, or by the determination to forget their worries, that they have no time for private emotions. Society itself is so anxious, so hysterical, so compulsively bitter, that it takes the place of individual psyches. Everyone is part of one big nervous breakdown.") While Seed, Back Street, and Only Yesterday have Smith marveling at John M. Stahl's invisible manipulation of emotions and his facility with shifting empathy among his characters. The female ones at least; John Boles remains mostly a dull cad in all three. ("The three rarely screened Stahl films form a set of variations on a theme, female devotion and self-sacrifice. They treat this theme with unusual nuance and ambivalence, both accepting the great loves—whether maternal or romantic—to which the women give their lives, and looking with a cool and even cynical eye at how little they get in return."
"What's established in a film like Au Hasard Balthazar is a teeter-totter rhythm, an oscillation between the film you're watching and another taking place over your shoulder, sliding into view with a lithe camera movement, or a cut that elides the passage of time. In short, what often comes across in reviews as stiff, boring art movies are exactly the opposite: not empty but teeming, not cold but visceral, not dry but saturated." With Au Hasard Balthazar hitting 50, Jamie N. Christley praises how Bresson's total command keeps slipping the film's message, and even its ostensible ever-enduring protagonist, out of our grasp. And Leigh Singer compiles a gallery of Bresson's key techniques, screenshots of potent dissolves, blank faces, and so many expressive hands. Via Movie City News.
"That was [Gene Kelly's] genius—he could make a dance, or a prop, out of anything. No surprise, then, that over 60 years later, a faux-musical in the guise of a stripper movie might invoke Kelly in order to depict a retired male entertainer getting his old groove back. It sounds like more of a reach than it is." Indeed it does, and K. Austin Collins does a good job finding ways Magic Mike XXL stands honorable comparison to An American in Paris—and even acknowledges the Tatum vehicle deserves credit for acknowledging and exploring the racial borrowing that the earlier film elides.
Reverse Shot's symposium asking writers to pair a documentary and a narrative feature continues, with Adam Nayman using the openness of Marczak's Fuck for Forest to show up the shallowness of Roth's The Green Inferno; Mayukh Sen praising Dahan's "heightened and excessively dramatic" La vie en rose for capturing a sense of the artist that Kapadia's Amy cannot; Daniel Witkin on how in both Guzmán's Nostalgia for the Light and Jia's Still Life the "everyday is shot through with a sense of the cosmic. Guzmán's film, though, does so more optimistically"; and Michael Koresky has a lovely examination of unplanned events intruding upon and transforming Loznitsa's Maidan and Malick's The Tree of Life ("The camera creates the frame in which an entire world can exist. It's a tiny window, really, but its walls are imaginary and limitless.").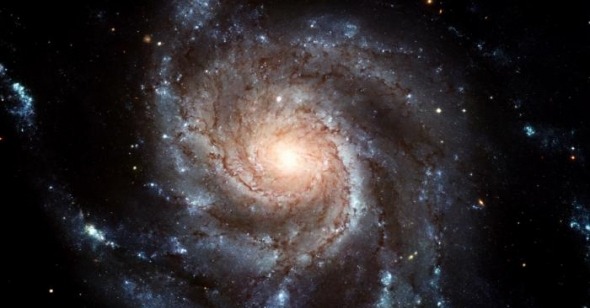 Hitchcock's intertitles for the 1922 silent Three Live Ghosts have been lost; Anna Aslanyan was asked to attempt to recreate them by translating the ones from an existing Russian print, but found the task impossible given the Soviet censors' ideological rejiggering of the story. Via David Hudson.
"Temple University, 1968 or '69. I go down there to show Putney Swope. I think I had my kid with me. After the screening, this guy comes up—jacket and tie—and says, 'I want to thank you for getting me into advertising.' That's when I realized I don't know anything about anything. That guy was serious. Isn't that great? He thought he was going to have that kind of fun." Robert Downy Sr. talks the fun and challenges of underground filmmaking, and the relief that both he and his son have made it out of their addictions alive, with Bilge Ebiri.
"I'm not ashamed of any of my films. Of course some are more controlled, which is to say that they look more as I imagined they would look when I was making them. That's especially true of the smaller, more intimate films. Others, less so. But most of them are ageing pretty well, you know? When I watch them again, I don't have the impression that they're dated. They still feel quite fresh to me." Agnieszka Holland discusses her latest, Game Count, and, of all her features, some amusing anecdotes from the set of The Secret Garden, with Alex Ramon.
"For me…theatre is all about the possibility of not doing theatre. Very often in theatre, you think you're obliged to do certain things—but it really gets interesting when you're obliged to do precisely nothing. It's about placing writing and language somewhere other than they're usually supposed to go." Isabelle Huppert looks back with Jonathan Romney over a career that's specialized in going "somewhere other" than expected, including working with Chabrol, Haneke, Verhoeven—and her wish she could do more comedy. You know, like The Piano Teacher.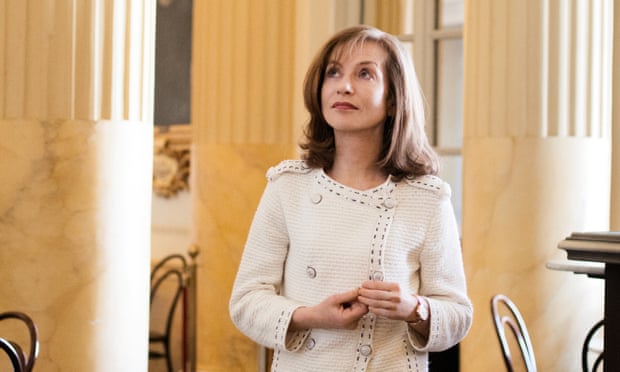 "In the films that I did when I went to Europe, I promised myself I wasn't gonna work with an arthouse filmmaker, but my manager at the time pointed out to me that I needed to continue to make art films because that's what I was known for [the Warhol/Morrissey films]. And my films had never shown in Italy when I first went to live there, because they said nobody would relate to these films since supposedly people weren't hustling in Italy, and I would laugh because I just thought that what we were doing basically originated over in Italy. I think they got that, but they still weren't gonna release the movies." Interviewed by Dan Sullivan, Joe Dallesandro discusses his European career—a heady combination of art house and violent schlock—and gives sharp portraits of what it was like to be directed by Morrissey in a foul mood and Rivette content to just spin his story out longer and longer.
Adrian Curry's latest gallery collects posters for Anna Magnani films, a variety of artists from all over the world trying to capture the unique emotional intensity of the she-wolf.
Obituary
Alan Young was the human star of Mr. Ed and the voice of the animated Scrooge McDuck, the roles he's best remembered for by contemporary audiences. He was born in England, spent his early years in Scotland, and was raised in Canada and he began his career on radio, first in Canada and then in the U.S. He made his feature film debut in Margie (1949), played the title characters in Aaron Slick from Punkin Crick (1952) and Androcles and the Lion (1952), and co-starred in tom thumb (1958) and The Time Machine (1960), but he was busier on TV, and in later years he was a prolific voice artist on animated shows. He passed away at age 97. More from Dennis McLellan for Los Angeles Times.
Burt Kwouk will be remembered for playing Cato to Peter Sellers' Inspector Clouseau in the Pink Panther movies but his career encompassed much more. He was born in Manchester, raised in Shanghai, lived in the U.S., and returned to Britain, where he had a busy later career on British TV. He died at the age of 85. More from Martha Chilton for The Telegraph.
Bill Herz, the last surviving member of Orson Welles cast and crew on his "War of the Worlds" radio broadcast and a member of Welles's Mercury Theatre group in the 1930s, passed away earlier this month at the age of 99. Sam Roberts for The New York Times.
Seattle Screens
Congratulations to Courtney Sheehan, longtime NWFF programmer and artistic director, on her promotion to Executive Director. Northwest Film Forum will have an open house on Tuesday, May 31 where you can meet the new Executive Director. Doors open at 6pm. More on the event Facebook page.
The second week of SIFF expands to Shoreline for the first time for nine days of screenings at Shoreline Community College, and features the world premiere of Martin Bell's Tiny: The Life of Erin Blackwell and the North American premiere of The Final Master and Sammo Hung's The Bodyguard. Parallax View's weekend overview is here, and the updated SIFF 2016 Guide is here.
John Ford's The Long Voyage Home (1940), the final film in NWFF's section of the UCLA Festival of Preservation, plays in a restored 35mm prints on Friday, May 27 at 7:30pm.
Grand Illusion presents a 35mm print of Edgar G. Ulmer's Her Sister's Secret (1946) on Sunday, May 29 at 5pm.
The new documentary Raiders!: The Story of the Greatest Fan Film Ever Made plays in a special screening with Raiders of the Lost Ark: The Adaptation (1989) the legendary shot-for-shot remake of the Steven Spielberg film by a group of schoolkids over the course of seven years. Documentary directors Jeremy Coon and Tim Skousen will be in attendance. The one-night-only event is Thursday, June 2 at 7pm at Northwest Film Forum. The documentary will return (sans the 1989 fan feature) to NWFF on June 17 for a three-day run.
The new 4K restoration of Fritz Lang's Destiny (1921), which premiered at the Berlin Film Festival, debuts on Wednesday, June 1 (more here) and Naomi Kawase's Sweet Bean (2015), which played at the Un certain regard section of the 2015 Cannes Film Festival, debuts on Thursday, June 2 (details here). Both play through the weekend.
Visit the film review pages at The Seattle Times, Seattle Weekly, and The Stranger for more releases.
View complete screening schedules through IMDb, MSN, Yahoo, or Fandango, pick the interface of your choice.
The weekly links page is compiled and curated by Bruce Reid, with obituaries and Seattle Screens curated by Sean Axmaker, and other contributions from friends of Parallax View.