'Tis the season, apparently, for new issues of film journals, which are arriving at a fast clip. The new issue of Alphaville, focused on women and media in the twenty-first century, Gina Marchetti considers the portrait of Hong Kong prostitution in a pair of collaborations between director Herman Yau and writer Elsa Chan ("Chan and Yau, in fact, gravitate toward the salacious with an eye toward social change and political critique"); Fiona Handyside finds unacknowledged trilogies on the themes of girls coming of age in the first three films apiece by Sofia Coppola and Mia Hansen-Løve ("Coppola and Hansen-Løve's respective decisions to envisage their explorations of girls growing up as trilogies enable the films to take their time exploring the subtleties of girlhood, as the directors have the luxury of cinematic duration"); and Amy Heckerling's two most recent, neglected films get sympathetic readings from Frances Smith ("Both I Could Never Be Your Woman and Vamps retain a playful ambivalence towards the two primary attitudes to the ageing process, namely acceptance and manipulation"). Among other highlights in the issue, Fiona Clancy analyses Sylvia Martel's use of sound and image to portray a "crisis [that] is less one of biological motherhood than of its spirit—of motherliness") and Beti Ellerson reports on the various options African women have before them to make themselves presences on screens that have heretofore failed to represent them ("the digital age is indeed a turning point for African women working in film and screen media").
The new Offscreen is devoted to Theo Angelopoulos, with fittingly long articles analyzing the director's tracking shots as moral choices from Elie Castiel ("The Angelopoulosian long take, then, encompasses the idea of integration, logical assembly of many visual and narrative elements in a single shot; a unity of thought. Is this choice not ideological?") and as time machines opening up history for Olivier Bélanger ("The long take allows him to extract "pure time" from his film, and to return the past to the present"). Alain Chouinard considers how Ulysses' Gaze avoids the pitfalls of stereotypical attitudes usually imposed upon its Balkan subjects ("the film's very specific representation of historical cyclicality, and its original presentation of involuntary memory re-historicize the Balkans by foregrounding an indivisible conception of temporality and historical continuity"); Donato Totaro has more measured praise for Angelopoulos while considering The Suspended Step of the Stork ("In any case, Angelopolous belongs to a once rare breed of film stylists that has grown considerably over the last thirty or so years: directors whose pacing and sense of movement is appreciably slower than most (and in some cases, slower than life as we feel it)"); and Betty Kaklamanidou dusts off an interview conducted with Willem Dafoe after working with Angelopoulos on The Dust of Time ("I love this thing about the little story next to the big story. When I watch his movies I experience things in a profound way. People walking through mud, people in the most simple chaste embrace, people running for a train, things like that… boats coming to you very slowly. You experience those in a way that you take it on personally because you get in the context and you identify with how these people are dealing with the big history and how they're influenced by it. And that's exhilarating to me. It philosophically engages me in a kind of dialogue about how strange and beautiful life is.")
Finally, desistfilm's latest contains Victor Bruno on Demme's The Silence of the Lambs, which he finds masterpiece enough to justify an uneven career ("But The Silence of the Lambs has something that neither Stop Making Sense, or Citizens Band, nor Married to the Mob nor any of his previous films had: the first is a very cohesive narrative development, something that will explode on the disturbing last act of the film and will justify the nerve-wrecking sequence of Buffalo Bill's death. The second thing—and this is way more important—that none other of his previous films has is the touch of Grace"); Lauren Bliss on the restoration of propaganda cinema by Indonesian film co-operative Spider Lab ("In this way perspective is returned to the people who should possess it"); and Luke Scerri on the powerful use of one track, "Fake Ophelia," from Barbieri's soundtrack to Last Tango in Paris ("Perhaps one can't deny that it still sounds like some evening in some dimly lit city, and therein lies the expected romantic atmosphere, which is then so powerfully and aggressively tackled by Bertolucci's take on the themes of sexuality and human expression").
"As a marriage reconstruction drama, Phoenix is stingingly ironic: we hope that Nelly and Johnny can truthfully reconnect with each other only so that she can ultimately punish him." Michael Koresky looks at how Christian Petzold's unique use of melodrama—and literally his use of song, namely the Weill/Nash "Speak Low" that becomes a refrain—grounds what should be a ridiculous story.
"Private Property's ability to shock has come and gone; there's no gore, zero nudity, and no profanity either. (At one point Duke exclaims "What the flop?" in one of the more hilarious f-word euphemisms I've encountered.) But the slow, simmering dread remains." Farran Smith Nehme looks back at Leslie Stevens's 1960 thriller Private Property, once thought lost, recently rediscovered in all its sweaty, hypersexualized glory.
"The overused term DIY doesn't capture the eccentric craftsmanship of a filmmaker who starts from the most basic features of cinematic material: film stock, perforations, light. Everything else, even the frame, can be treated as an add-on. These films are hand-made with a vengeance." David Bordwell offers an introduction of sorts to the experimental filmmaker Paolo Gioli, whose barrage of imagery embraces everything the most primitive means of exposing film to light and some cutting-edge theories on eyesight and color perception.
"We played chess now and then. He'd slaughter me. Some people were scared of him because he could make or break a career. Not Jack [Nicholson], though. Jack called him Stan to wind him up. You could call him Stanley, Mr Kubrick or Guv, just not Stan. But they liked each other." Bob Tanswell, an electrician on the set of The Shining, offers this week's perspective on working with Stanley Kubrick—obsessive, eccentric, but "a fair guvnor"—to Candice Pires.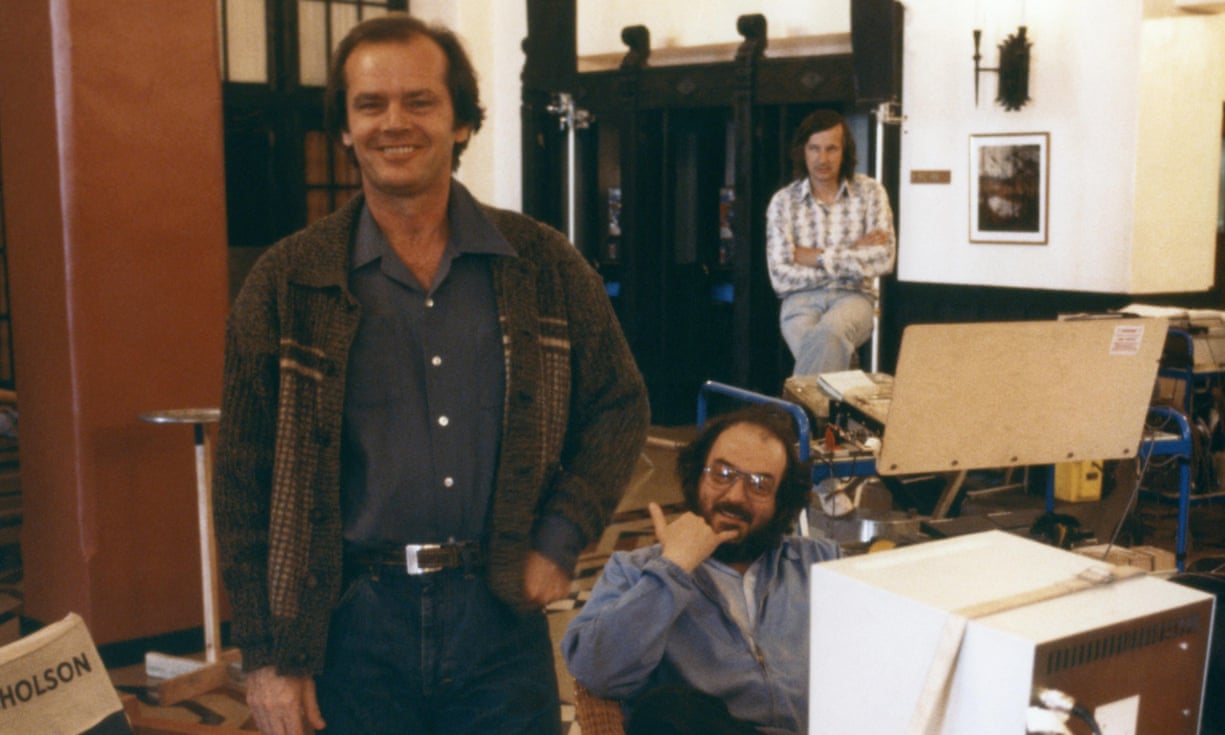 "The clock ticking, I flew to Hong Kong in August 2014 to start interviewing him. I had failed to reckon with one thing: Wong is the Usain Bolt of delay. His films are notorious for their seemingly endless shooting schedules and their constantly postponed release dates. Wong himself freely admits that he finds it hard to get cracking on a project until he feels under the gun. Only then can he truly concentrate; only then will his best self emerge. Until that point, well . . . " If you've ever wondered in your idle moments what it would be like to collaborate with Wong Kar-wai, wonder no more; John Powers, who co-wrote a book on the director's life, tells the tale, from the innumerable procrastinations to the final, generous devotion of time and self. Plus, what the director really thinks of Quentin Tarantino's real-life monologuing.
"'There's this phrase, she can really handle a close-up,' Gerwig says when we talk about the physicality of her work as an actor. She's frequently seen dancing, running, or pacing in films, with a loose flexibility that belies the precision of her movements; her physical comedy owes more to Pina Bausch than it does Lucille Ball. 'I feel like for me, it's she can really handle a wide. I get scared when the camera is too close, not out of vanity, but out of feeling like I don't have'—she gestures downwards—'my whole tool kit.'" Haley Mlotek talks with Greta Gerwig, one of the best current examples of the invaluable sense of physical control dance training can give an actor. Via David Hudson.
"Dazed and Confused was about the rebellion against oppressive forces in your life as a teenager, when you're a high school student: the institution of school, of family. Then you cut loose from that, and you're voluntarily in college. And then if you want to get a job, you quit. You don't have to do it. I remember being exhilarated by that freedom, but also anxious too, because every decision you make, everything you do, every class you take…you're making these choices that might affect who you become or who you are. Maybe you don't know who you are yet. It's a transitional time of self-exploration and self-discovery and it seemed very poignant. It never ends, by the way." Richard Linklater discusses the overlaps and distances between Daze and Confused and Everybody Wants Some!!, and the importance of Megan Ellison picking up a level of filmmaking the studios have abandoned, with Adam Nayman. Via Criterion.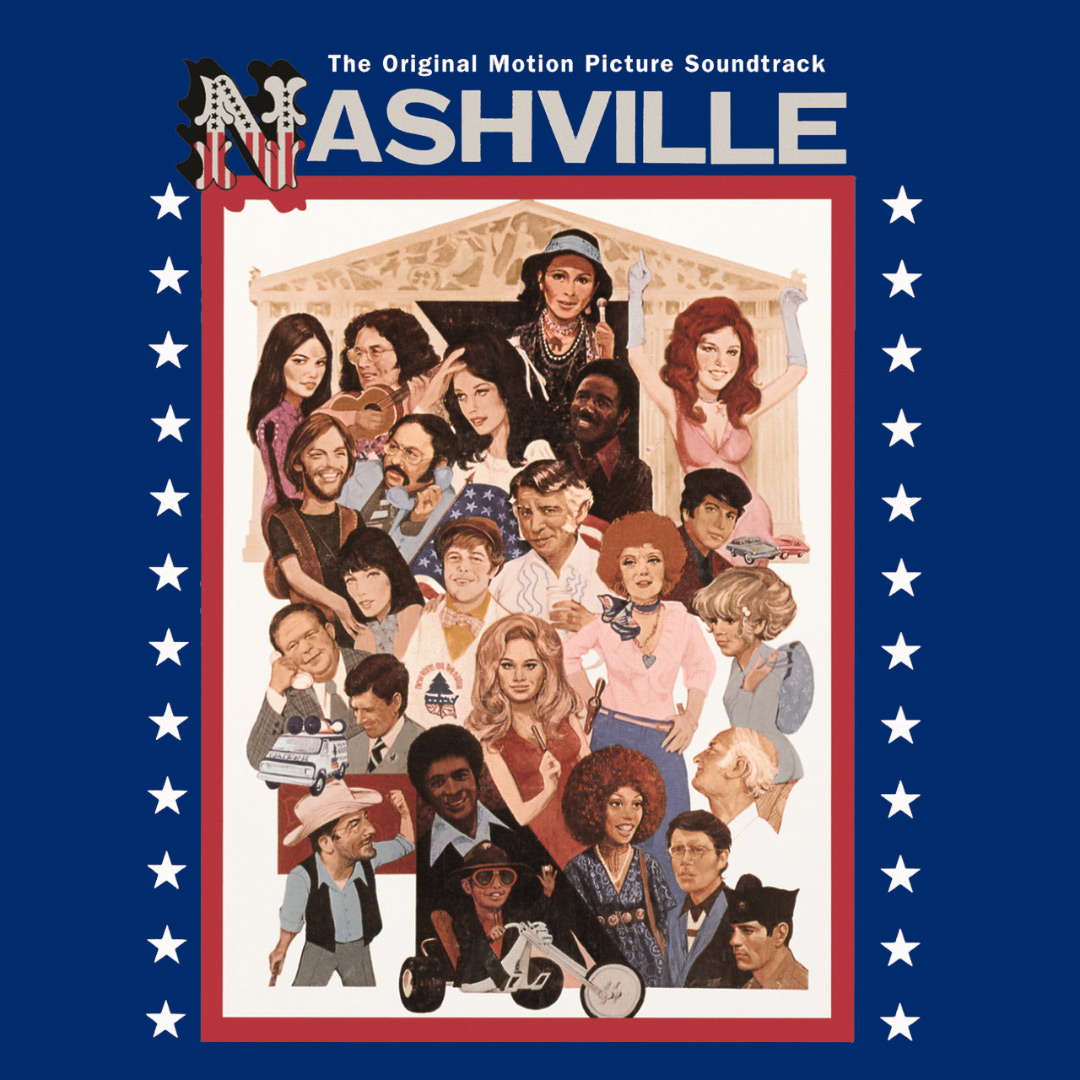 "[Altman] said 'Give me a logo that we can use for the movie, the ads, and everything else.' I studied graphic design at the ArtCenter College of Design in Pasadena. It was very sophisticated international design that I learned, so I just thought I'd design all these really elegant, handsome, beautiful type treatments to use. They were all really nice, but when Bob looked at them he hated them all. He said, 'These pieces are all wrong! You should just go to Nashville to see what a junk hole it is. Everyone's just fighting and backstabbing to get ahead in the music business!' And I said, 'Well, just let me see the movie!'" Art of the Title's Will Perkins talks with title designer Dan Perri and illustrator J. William Myers about the faux-commercial opening credits to Nashville, and clears up the little mystery of why the Paramount logo used in the film is so worn and distressed.
Obituary
Canadian-born actress Madeleine Sherwood made her name on Broadway, where she appeared in 18 original productions, including Arthur Miller's The Crucible. She made her film debut in Baby Doll (1956), reprised the roles she created on Broadway in the screen versions of Tennessee Williams' Cat on a Hot Tin Roof (1958) and Sweet Bird of Youth (1962), and appeared in Hurry Sundown (1967), The Changeling (1980), and Teachers (1984). But to most American audiences, she's best known as the Mother Superior in the sixties sitcom The Flying Nun. She passed away at age 93. Sam Roberts for The New York Times.
The weekly links page is compiled and curated by Bruce Reid, with obituaries curated by Sean Axmaker.