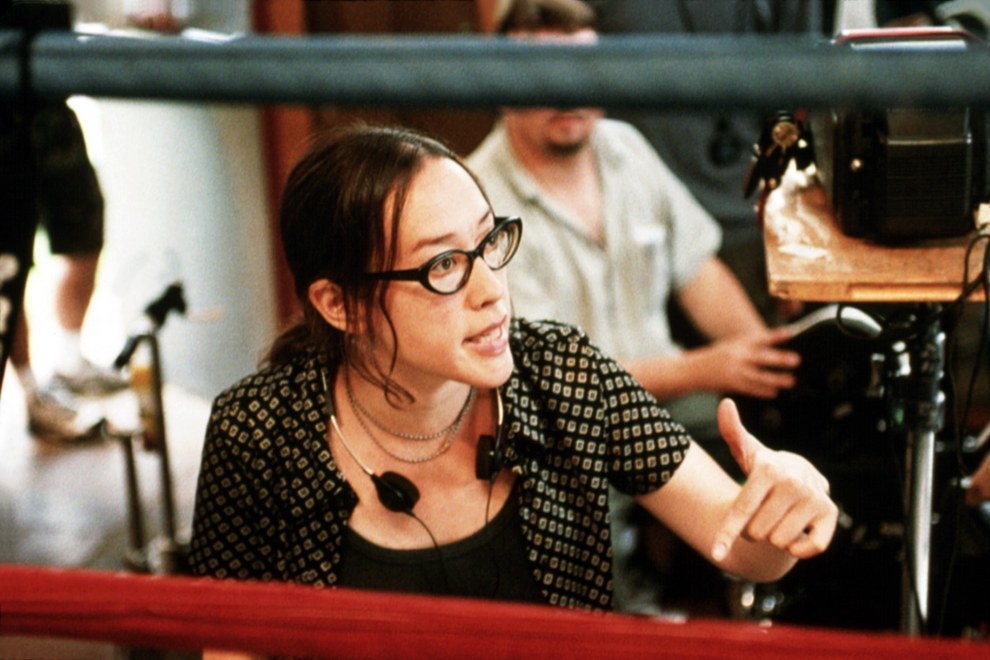 "The deaths of her brother and close friend in her twenties, of course, had a profound effect on Kusama—including how she perceived her studio flops staining her career. The Invitation resonated with how she dealt with all those losses. 'The trauma around my creative endeavors and around this sense of self collapsing…without perspective or enlightenment, failure can be a kind of death,' she said, with a laugh. 'I've had both death and perceived death in relative abundance.'" After she was the success story of Sundance 2000, Karyn Kusama's career took a familiar route: a big-budget effort doomed to failure by studio interference, and a smaller film stabbed in the back by marketers who didn't know what they had on their hands; now redemption with a well-acclaimed, independent thriller. And, as Adam B. Vary's profile makes clear, the added black mark of being a woman in the industry meant the gaps between these stumbling blocks lasted as long as other directors take to complete the entire arc. Via Matt Fagerholm.
"The bare bones of the plot are so simple that L'Herbier can proceed at a remarkably leisurely pace through individual decors. " Kristin Thompson takes her own "leisurely stroll" through L'Herbier's L'Inhumaine, which she admits is not much for story but its multiple contributing designers make for a fascinating look at "the world of arts and crafts in 1920s Paris."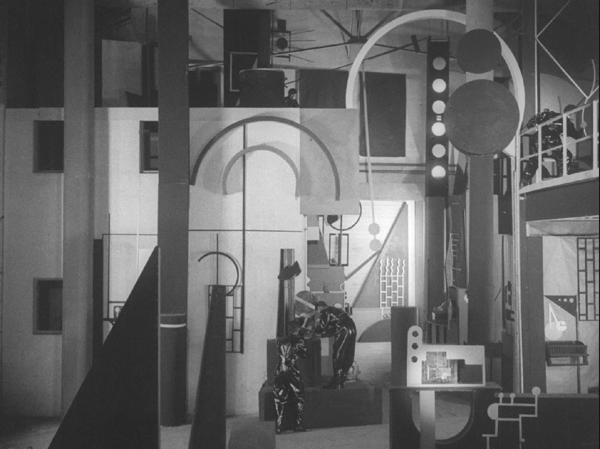 "There are narrative and nonnarrative ways of summing up a life or conjuring a work of art, but when it comes to analyzing life or art in dramatic terms, it is usually the narrative method that wins hands down. Our news, fiction, and daily conversations all tend to take a story form, and our reflexes define that form as consecutive and causal—a chain of events moving in the direction of an inquiry, the solution of a riddle. Faced with a succession of film frames, our desire to impose a narrative is usually so strong that only the most ruthless and delicate of strategies can allow us to perceive anything else." Jonathan Rosenbaum's latest essay in experimental autobiography has him tracing the lessons learned about time, culture, and life as he grew and progressed his way through world cinema.
"Who is Chaplin, in 1922? He doesn't know. He can only see that self through the eyes of adoring others, whose love of him terrifies and excites him. Everyone who meets him tells him he must be so happy to be so loved: to "have friends," as they put it, "all over the world." But he doesn't. "Chaplin" has friends all over the world. Chaplin is relatively alone." Looking back to Chaplin's 1922 travelogue/memoir My Trip Abroad, Henry Giardina finds a creator who, thanks to The Kid, is at the peak of his fame and acclaim—and his anxiety about where to go from there.
I won't pretend to have even cracked open and sampled Thomas Waugh's The Conscience of Cinema: The Works of Joris Ivens, 1926-1989, but with over 600 pages (representing the author's life work) available as a free .pdf download, there's bound to be something worth reading about the great documentarian. Via Catherine Grant.
Stephen Follows fills us in on the revolution going on behind the scenes of film festivals, where the online submission service Withoutabox—a one-time boon to festivals and filmmakers alike—finds its outdated tech and brazen attempts at monopoly increasingly passed over in favor of FilmFreeway, launched in 2013 as the site's first real challenger.
With each new technological advance in data storage leading to anxieties that older forms will no longer prove readable—and that newer ones won't prove as permanent as advertised—Frankie Taggart reports that the best way to keep movie heritage accessible might be the most science-fictional method yet suggested:  coding the information on strings of artificial DNA, as Technicolor just demonstrated with a few drops of water containing a million copies of A Trip to the Moon. Via David Hudson.
"When I go to get a driving licence or to report something missing to the police, they want to write down my profession. I say, 'I am a film-maker'; and they say, 'What?' Then they write: 'Freelance.' In Thailand, being an artist or a film-maker is not considered a career." Apichatpong Weerasethakul discusses his films—and their political dimension, which is pointed however abstractly it's represented—with Andrew Pulver.
"I tried. I tried with [Untold History of the United States ]. But I'm not an activist. I know activists; they are really full-time people. I'm a filmmaker. I'm a dramatist. My strength is to tell a story, to find a way to tell a story that makes it exciting. Our Untold History was a huge challenge. Snowden was no piece of cake, because writing code and breaking code is some of the most boring stuff you've ever seen." Oliver Stone talks politics—also football, screenwriting, and Alexander, but of course with Stone it's all politics—with Chris Wallace, prompting again the question how anyone can see through the blather of so many politicians to their self-aggrandizing core yet still fall for Kennedy as our lost paladin.
"Storytelling is this universal thing: We rest on it, we learn about human nature from it, we've been doing it forever. We understand why we want resolutions. But life doesn't always fit that. So you get these lessons about the world through stories, but oftentimes life is much more disruptive and non-narrative. I love work that pushes that boundary." All told, I'd probably prefer political filmmakers to think more along the lines of Laura Poitras, who discusses her surveillance-state inspired art installation Astro Noise with Amelia Schonbek.
"The most important thing is to listen, to hear, to take care, to be aware of knowing the system—but don't get stuck in the mud with the system. And don't be stuck in just gathering information through this instrument. There is a moment when, as the cinematographer, you have to follow the emotion of the story and go beyond the system… with knowledge." Vittorio Storaro goes in-depth on digital vs. film and his collaboration with Woody Allen (whom the cinematographer converted to digital, on-set monitors, and of course 2:1) talking with Jon Fauer. With brief profiles after from some of Storaro's crew on Cafe Society. Via Movie City News. (Click through for .pdf.)
However well Ben Wheatley manages to capture the anesthetized monstrosity of the "designed living spaces" in Ballard's High-Rise, this collection of the director's watercolors inspired by the script and behind-the-scenes photos shows he's got the lure of its anarchy down pat.
The weekly links page is compiled and curated by Bruce Reid.