"The camera still sees something in me that even I do not see when I look in the mirror. It is a face designed for the camera. Whatever magic it is that happens between the skin and the lens, I fortunately had it. There are beautiful people who look like nothing at all when they are photographed, and then there are people like me, whom the camera transforms. I can't explain it. I don't want to explain it. And I don't want it explained to me, either. Leave me my magic, let the camera keep its mystery. Whatever it is, let it be our secret, between me and the lens, the one thing a ravenous public and caviling critics can't take away from me." Mark Rappaport's fiction/essay/whatsit I, Garbo has the actress detailing her failed attempt at a comeback with the same focused wit and illuminating digressions as his films.
"'I got old the way women who aren't actresses got old,' said Simone Signoret, a onetime beauty who also let the wrinkles have their way. Davis knew how much Hollywood valued beauty, but she never set much store by her own looks, and never seems to have done much to preserve them. 'Christ, I was always bitching about how I hated my face in those days,' an elderly Davis once said of her early starlet years at Warner Brothers, in Whitney Stine's Conversations with Bette Davis. 'Compared to what I look like now, I was an absolute living doll!'" More rapturous assessment of a face transformed by the camera to something beyond itself at Film Comment, where Farran Smith Nehme finds Bette Davis an unimpeachable beauty, especially when she knowingly defied movie star expectations and let age have its way.
"And as if arriving precisely on schedule, on October 24, 1962, smack in the middle of the Cuban Missile Crisis, when the country is hanging at the DEFCON 2 brink of nuclear war with the Soviets, a desperately alarming, giddy-with-dread film premieres. A satirical thriller conjured out of the suppressed fears of that second life, The Manchurian Candidate is a flop-sweat fantasia on political conspiracies, right-wing nut jobs under the secret control of Communist handlers, and state-sponsored brainwashing and assassination as practical tools of realpolitik." Howard Hampton finds the lunacy of The Manchurian Candidate striking for two reasons: that it came from creators who, while idiosyncratic, were quite comfortable swimming in the mainstream; and that the more unhinged it became the closer it came to capturing truths about Cold War America repressed in other entertainments of the day.
"On my roadmap, Marfa, Texas, appeared very small (its population is less than 2,000), a detail that was all the more striking in person. Situated at the crosshairs of rural highways that lead you either deeper into the desert or down to the Mexican border, this remote town wasn't exactly easy to get to, something I'd hoped might play in my favor. After all, I was showing up at the production office looking for work—with no feature-film experience at all." Filmmaker Michael Tyburski recounts his first set experience, when youthful optimism and fannish devotion had him drive across Texas to see if he could get any behind-the-scenes work on There Will Be Blood.
"'Let's go to the Corallo,' says one from the first group. 'No, idiot, let's go to the Eden!' says a wicked blond lad. Actually he didn't say "idiot" but a much more expressive Ligurian word. Then they spot a woman wearing slacks just like theirs. They take her by the arm. She appears to be an old friend, perhaps a slightly crazy foreigner. And they go off, with their obligation to be teddy-boys, which replaces the obligation to be nice boys, towards the Eden, and it's anybody's guess where that is." In 1959 Pier Pasolini accepted a magazine commission to drive the Italian coast and report what he saw. The resulting travel journal, The Long Road of Sand, is available in English for the first time, and the publisher offers a brief excerpt, including a series of photographs taken by Phillipe Séclier, who retraced Pasolini's route some forty years later. Via David Hudson.
"After making those three films in Greece under such circumstances, I decided to move to England. I felt that, in order to progress and evolve, I needed to have a little bit more than what we had in Greece. Many things change when you enter a new situation—how you make films, what kinds of people are involved, and the types of difficulties that you encounter. There might not be the same financial problems, although there often are anyway because you don't end up doing a huge film all of a sudden. And you don't want to. I mean, I didn't want to suddenly be doing a huge film that I would lose creative control over." Yorgos Lanthimos talks The Lobster, the difficulties of filmmaking in Greece, and the social realist side of Kafka in conversation with Peter Strickland. Via Mubi.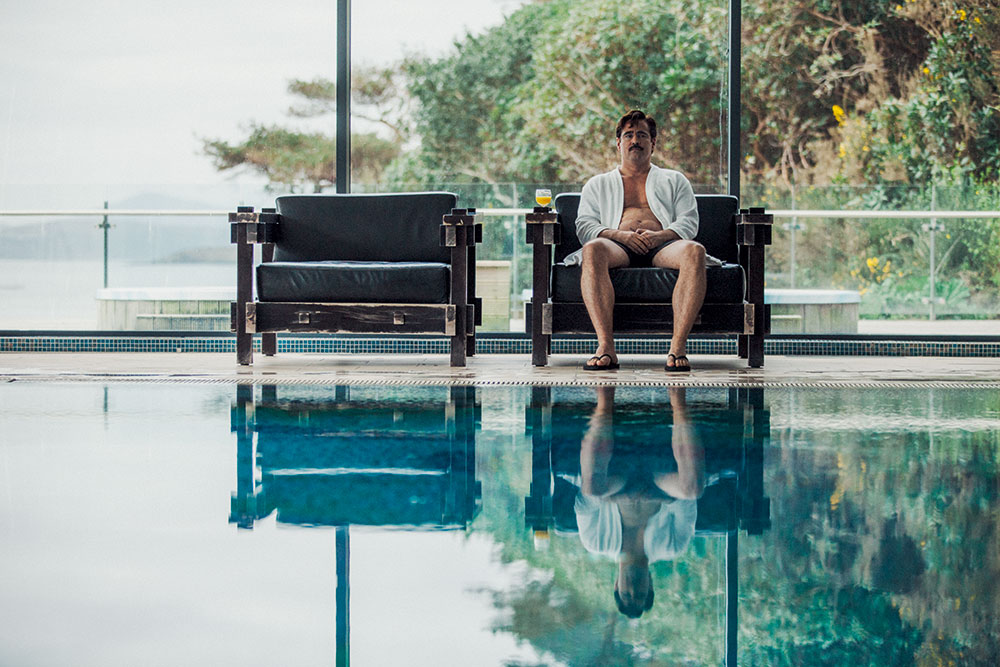 "The joke with my friends was that I had a lot of beef." "And did you?" "Yeah!" "With who?" "Everyone. The world. You name it. I ask that to my students. I say, 'Where's the anger in your movies? Draw from your anger.' And they go, 'What anger? What are you mad about?' You should be angry." Looking back on her debut, River of Grass, Kelly Reichardt tries to get Sam Fragoso—like she does her students—to understand the primal importance of feeling rage.
At Filmmaker Magazine, a pair of interviews gets technical about lenses and the like without losing interest for laymen like myself. Jim Hemphill talks with Francis Lawrence about devoting three years of his life to directing the Hunger Games films, and stepping in to replace another (far less accomplished) director. ("I said yes, and then realized that Catching Fire was going to come out after we had been shooting the Mockingjay movies for about five weeks – which meant there was still nine or ten months of shooting left. So there was a moment where I thought, if Catching Fire bombs, or gets panned, how am I going to show up on set? I was hoping people would accept Catching Fire just so I could make it through the shoot!") And camera operator Ben Semanoff explains the logistics of Creed's two iconic steadicam shots (one—and maybe not the one you're thinking—actually only part steadicam, as it splices three shoots from three different days). ("What neither myself nor [actors] Michael [Jordan] or Gabe [Rosado] was expecting was that when the 1st AD said, 'Alright, let's go crowd. Start screaming and cheering,' all of a sudden we now have to do what we've been doing in dead silence with a screaming crowd. And I remember looking at Michael and Gabe and all of our faces went white. But then we did a few takes and we started getting into it. We started to feel the energy of the audience.")
Not only are the French jokes about Jerry Lewis played out, they're not even that accurate; Lewis was a genuine international sensation, as Adrian Curry proves by gathering together several colorful posters from around the world that each attempt to capture in two dimensions the explosive, eyes-agog frenzy that is America's best comic actor/director of the sound era. (Opinions expressed in the weekly roundups are not necessarily those of Parallax-View or its participants.)
Obituary
Sir Ken Adam has been called the most influential production designer in the movies. He apprenticed in the art departments of numerous British films (and a few Hollywood films shooting in Europe), got his big break working for William Cameron Menzies on Around the World in Eighty Days (1956) and his first solo credit as production designer on Curse of the Demon (1957). It was James Bond, however, that made his fame and gave him the opportunity to dream big on the screen, beginning with Dr. No (1962). His greatest achievement may be the war room of Stanley Kubrick's Dr. Strangelove (1964)—every world leader wanted one after seeing it in the movie. He redefined the scope of the Bond movies with Goldfinger (1964), creating a flying fortress of Goldfinger and a dream vision of Fort Knox, went anti-Bond with The Ipcress File (1965) and Funeral in Berlin (1966), went fantasy for Chitty Chitty Bang Bang (1968), won his first Oscar for Kubrick's Barry Lyndon (1975) and his second for The Madness of King George (1994). He didn't design every Bond film but he did design You Only Live Twice (1967), Diamonds Are Forever (1971), The Spy Who Loved Me (1977), and Moonraker (1979), a silly film but a triumph of production design. He passed away at the age of 95. Kevin Rawlinson for The Guardian.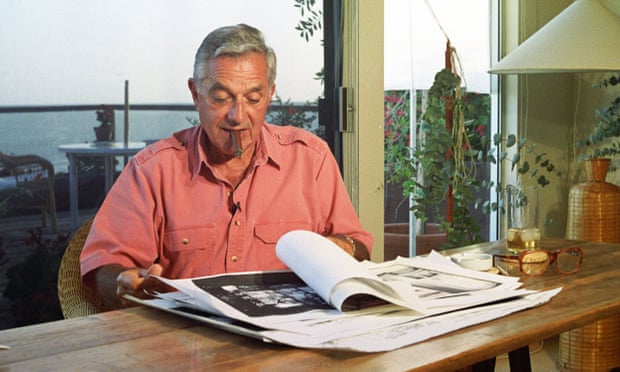 Actor Robert Horton (not to be confused with Seattle film critic and Parallax View contributor Robert Horton) is best known for playing Flint McCullough, the scout on the first five seasons of Wagon Train and the 1965 series A Man Called Shenandoah, which lasted a single season. He made his screen debut as an extra in A Walk in the Sun (1945) and played bit parts and supporting roles in numerous films, including Bright Road (1953), before his TV stardom, and he starred in The Green Slime (1968), an Italian-Japanese co-production with one of the coolest theme songs of the sixties. Also a singer, he appeared on stage in numerous musicals, including the lead in the original Broadway production of "110 in the Shade" (a musical version of "The Rainmaker"), and recorded a number of albums. He died this week at age 91. Daniel E. Slotnik for The New York Times.
Sylvia Anderson did not receive credit for much of what she co-created with Gerry Anderson in their Supermarionation productions, most famously Thunderbirds. She voiced Lady Penelope in that series, but also worked on scripts and character and costume designs. The Anderson collaborations began with Supercar in 1961 and continued through Fireball XL5, Stingray, Captain Scarlet and the Mysterons, Joe 90, and the live action show UFO and Space: 1999. She also co-produced and co-wrote the big screen spin-offs Thunderbirds Are Go! (1966) and Thunderbird 6 (1968) and the live action science fiction film Journey to the Far Side of the Sun (1969). She passed away at the age of 88. Nadia Khomami for The Guardian.
Keith Emerson was one of the keyboard gods of the prog rock world, a member of The Nice and a founding member of Emerson, Lake and Palmer. He also composed a number of memorable soundtracks, most notably Dario Argento's Inferno (1980), taking over the chores usually handled by Goblin, and the Sylvester Stallone cop thriller Nighthawks (1981). He also Michele Soavi's The Church (1989), which was produced by Argento, and Ryûhei Kitamura's Godzilla: Final Wars (2004). He was 71. Daniel Kreps for Rolling Stone.
The weekly links page is compiled and curated by Bruce Reid, with obituaries and Seattle Screens curated by Sean Axmaker, and other contributions from friends of Parallax View.