"In 1985, I'm sitting in the casting office of a major studio. The head of casting said, 'I couldn't put you in a Shakespeare movie, because they didn't have black people then.' He literally said that. I told that casting director: 'You ever heard of Othello? Shakespeare couldn't just make up black people. He saw them.'" Melena Ryzik gets quotes from 27 minority and women actors, directors, and producers (including Joan Chen, John Ridley, Justin Lim, and Wendell Pierce, quoted above) about working in a Hollywood where diversity remains mostly lip service. And if you think things aren't as bad as all that, Lori McCreary relates that even the most obvious casting choice of all time—Morgan Freeman as Deep Impact's president—got pushback from the white guys in suits ("somebody at the studio said, we're not making a science-fiction movie; you can't have Morgan Freeman play the president.").
Movie Morlocks wins the wide-net award of the week with a pair of fine articles on movies that have just about nothing in common. David Kalat savors the timeless satire that unites period trappings with contemporary concerns in Kawashima's Bakumatsu Taiyo-den. ("In just seven syllables, Bakumatsu Taiyo-den efficiently signals (in Japanese) what you're about to get: a mash-up of the "Sun-Tribe" genre of youth problem films… and the sword-and-topknot cycle of Samurai films (do you really need me to tell you what a samurai film is like?), specifically drawing the connection between the dawning of modernism at the end of the Samurai era and the uneasy postwar world of 1950s Japan. Oh, and did I mention it was a sex comedy?") While R. Emmet Sweeney takes the buzz around The Witch to look back at Dreyer's Day of Wrath. ("[Rembrandt's] The Anatomy Lesson comes through in Dreyer's shots of the sober bearded men putting kindly old crone Herlofs Marte (Anna Svierkier) on trial, in which they invoke the light of God while threatening to tear Herlofs limb from limb. Dreyer gets closer with his camera than Rembrandt chooses to on his canvas, and every face that Karl Andersson's camera glides by in these intricately composed sequences is hiding some secret shame.")
"No Fear, No Die, named after Jocelyn's prized rooster, replaces the post-war setting of classic noir with a post-colonial one, swapping desperation for dislocation, and money troubles for racial tension. (After all, "noir" means "black.") Maybe it speaks to the state of this generally screwed-up planet that the movie is just as current today as it was in 1990, when it first hit French theaters." Ignatiy Vishnevetsky revisits Claire Denis's "first dive into pulp and genre," finding it as inimitably hers as ever.
"After Noroît, Rivette's cinema will never again be so experimental, daring or rule-breaking. Did something more than the director's health crack in that moment of crisis in 1975? Did his artistic resolve also take a battering? And did that particular crack trigger, or come to associate itself, with other cracks in the life and times, even less accessible to us?" In an updating of a 2010 essay, Adrian Martin fruitfully wrestles with auteurism and its consequences to perceive what exactly changed in Rivette's output after the abandonment of his Les Filles du feu project, and how—even whether—The Story of Marie and Julien can be considered a completion of a trilogy having been picked up nearly three decades after the fact. Via Mubi.
"The ability to figure out a puzzle on the fly is crucial for both gumshoes and directors, certainly one as peripatetic as Huston. By the time he took on The Maltese Falcon in 1941, Huston was ready for the challenge. Under his direction, everyone in front of and behind the camera (in particular, cinematographer Arthur Edeson) performs on en pointe. No word or motion is wasted—even the crawl stating that pirates "seized the galley carrying this priceless token and the fate of the Maltese Falcon remains a mystery to this day" adds a note that reverberates after the climax." Michael Sragow investigates Huston's adaptation of Hammett's The Maltese Falcon, proving that the first time being faithful to the novel is why in this case the third time was the charm.
"Lang, perhaps tellingly, seemed most interested in the script after Siegfried was out of it: that is, only when the story turns completely toward emotional chaos, toward division, toward the themes that consumed his later work. After he left Germany in 1934, his films inhabited fully the terrain that Harbou had only skated around: paranoia, cults of personality, distrust of authority figures. The genius of his own work, as well as his work with Von Harbou, is its total subjectivity. By creating a new, visual language of paranoia, he'd also hit upon a way to capture abstraction visually: to film ambiguity." However absolute the eventual separation between Fritz Lang and Thea von Harbou, Die Nibelungenlied, their remarkable fusing of nationalist epic and intimate portrayal of betrayal and revenge, depended upon both partners for its unique power, as Henry Giardina shows.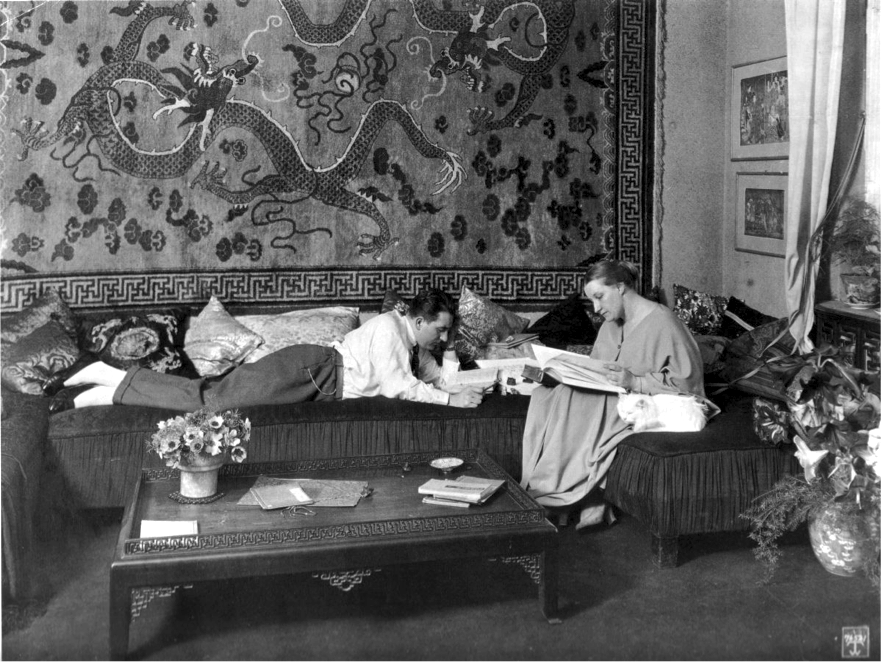 After catching de Oliveira's "tetralogy of frustrated love" at Lincoln Center, Vadim Rizov finds himself completely enraptured by 1978's Benilde or the Virgin Mother ("Outside [the film's sole set], there's howling wind and rain that's no less convincing for the early exposure of its non-existence; we're able to better perceive how technical tools create a successfully sustained illusion we might otherwise take for granted."), rather less taken by its three companions (of 1978's Doomed Love: "It's clear that the film can't end until everyone is dead, which made me eventually root for their sooner-rather-than-later extinction.")
Nikki Finke's Hollywood Dementia, which publishes industry-related fiction, let a group of movie critics take a crack this week. None of the stories are any great shakes as literature—pretty flat characters, obvious conflicts, and a curious tendency among all participants to explain their jokes. But as Sam Adams, who spotted the series, notes, there's a certain fun to be had identifying the à clefs behind these romans. And collectively the stories—Bernard Weinraub's tale of a disastrous new hire when an older film critic is shuffled offstage; Thelma Adams's account of searching for a sisterly bond during the "Gotham Film Critics Awards"; Nat Segaloff's story of a critic picking a bone-headed fight with a film exhibitor; and Daniel M. Kimmel's story of one critic's revenge on a vicious internet commentator—capture the unique mix of pride and futility in many critics, born of a job that mixes great responsibility with utter powerlessness. And yes, as just about each story gets around to mentioning, we're really not morning people at all.
"That´s how it works. I never wanted to be a vampire. In my last film in Antwerp, I was Adolf Hitler riding on dinosaurs. I never wanted to be that but it is what it is—a film. Film is shadow and light and film is fantasy. And I already played Adolf Hitler several times but always in comedies. There you have it. It´s not me who wants to play that." In an amusingly temperamental interview (he always seems to infer a nastier subtext to Martin Kudlac's questions than is intended) Udo Kier recalls collaborating with Fassbinder, von Trier, Maddin, Morrisey, and more. Via David Hudson.
Interview Magazine has apparently decided that its latest pairing of famous interlocutor and subject merits two articles, since Saoirse Ronan interviewing Jodie Foster ("I didn't grow up really wanting to be an actor. I don't remember ever not being an actor. I don't really think I have the personality. I am not very external. I don't want to dance on the table and do impressions. So I think that the way I approach it is really loving story. That's my first love—the words.") is followed immediately by Foster interviewing Ronan ("I remember very vividly how it felt to be a child on a film set, and that is actually really important to hold on to for as long as you continue to make films. You need to be childlike, don't you?"); though of course there's more give and take than that schematic implies, with the two sharing delight in their professions, anxieties about striking out on their own, and gratitude for a pair of mothers who instilled in them such conviction and confidence.
"You're disappointed when you can't raise money for something, even if it's not especially expensive. Especially when you feel like, "There really is an audience for this." Most of the films that we're talking about that are going to be in this retrospective were released by companies that no longer exist. In fact, most of them were out of business by the mid-'90s, and that's because it got so competitive. The few movies that they thought would be commercial, released by the Weinsteins and a couple other companies, the big studios have classics divisions competing with them. They said, "We've gotta put up money up front and make our own movies," and boy, if they're not successful two or three movies later, you're out of business." John Sayles, who's picked up paychecks for genre work and struggled to gather funds for self-financed indies, talks the fun and frustrations of both with Eric Kohn.
Obituary
Cinematographer Douglas Slocombe, an Oscar nominee for Travels With My Aunt (1973), Julia (1978), and Raiders of the Lost Ark (1982), began his career shooting war footage during World War II. The versatile London-born photographer went on to shoot the British classics Dead of Night (1945) and It Always Rains on Sunday (1947), a handful of Ealing comedies including Kind Hearts and Coronets (1949) and The Man in the White Suit (1951), John Huston's Freud (1962), Joseph Losey's The Servant (1963), for which he won his first of three BAFTAs, the World War I fighter pilot drama The Blue Max (1966), Roman Polanski's The Fearless Vampire Killers (1967), the original The Italian Job (1969), The Great Gatsby (1974), for which he won another BAFTA, and Rollerball (1975), among his many credits. He shot the first two Indiana Jones sequels and retired after The Last Crusade (1989). He passed away this week at the age of 103. Sheila Whitaker at The Guardian.
Less well known but almost as busy, cinematographer Jean Rabier shot most of Claude Chabrol's movies from Chabrol's feature debut Le Beau Serge (1958), where he served as camera operator to Henri Dacaë, through Madame Bovary (1991). Before he graduated to director of photographer, he apprenticed under the great Henri Dacaë as assistant cameraman and camera operate on Elevator to the Gallows (1958), The 400 Blows (1959), and Purple Noon (1960), among others. In addition to shooting over 40 Chabrol features and shorts, he shot Cleo from 5 to 7 (1962) for Agnes Varda, Bay of Angels (1963) and The Umbrellas of Cherbourg (1964) for Jacques Demy, and the English-language TV movie Night of the Fox (1990). He died at age 88. Ignatiy Vishnevetsky for A.V. Club.
Actor George Gaynes was a veteran journeyman when he appeared as a lascivious soap opera actor in Tootsie (1982) and was subsequently cast in Police Academy (1984) and its scads of sequels as the lovable buffoon of a commander. He began his stage career on TV in the 1950s, appeared in the films The Group (1966), The Way We Were (1973), and Nickelodeon (1976), and in the TV mini-series Rich Man, Poor Man – Book II (1976) and Washington: Behind Closed Doors (1977), among his many credits. After establishing his comedy credentials, he appeared in Mel Brooks's remake To Be or Not to Be (1983), was cast in the sitcoms Punky Brewster (1984-1988), The Days and Nights of Molly Dodd (1989-1991), and Hearts Afire (1992-1993), and was memorable in Louis Malle's Vanya on 42nd Street (1994). He retired from acting after Just Married in 2003 and passed away at age 98. Ryan Gibney for The Guardian.
Umberto Eco, the Italian scholar and semiotician, found popular success when he applied his interest in signs and symbols to seven novels beginning with "The Name of the Rose," a medieval murder mystery that draws upon religion, history, symbolism and iconography, and a Sherlock Holmes-like monk. It was turned into a movie in 1986 by filmmaker Jean-Jacques Annaud with Sean Connery, F. Murray Abraham, and Christian Slater. He died at age 84. Jonathan Kandell for The New York Times.
Seattle Screens
SIFF Cinema and NWFF unite to co-present "Wim Wenders: Portraits Along the Road," a retrospective featuring twelve films spanning his career, from The Goalie's Anxiety at the Penalty Kick (1972) to Pina (2012), his 3D celebration of the dancer/choreographer Pina Bausch. Highlights include his "Road Trilogy" (Alice in the Cities, 1974, Wrong Move, 1975, Kings of the Road, 1975), his Zen filmmaking thriller The State of Things (1982), and his full 5 ½ hour version of Until the End of the World (1991), which was never shown theatrically in the U.S. (the last time it played in Seattle was twenty years ago at the last Wim Wenders retrospective in 1996). These five films are not yet on DVD or Blu-ray in the U.S.
Films at SIFF Film Center:
March 2: The American Friend
March 9: Alice in the Cities
March 16: Wrong Move
March 23: Kings of the Road
March 30: Buena Vista Social Club
At SIFF Film Center:
March 30: Pina
Details, showtimes, and ticket information here.
Films at NWFF:
March 3: Paris, Texas
March 10: The State of Things & The Goalie's Anxiety at the Penalty Kick
March 17: Wings of Desire
March 24: Notebook on Cities and Clothes
March 31: Until the End of the World: The Trilogy (Director's Cut)
Details, showtimes, and ticket information here.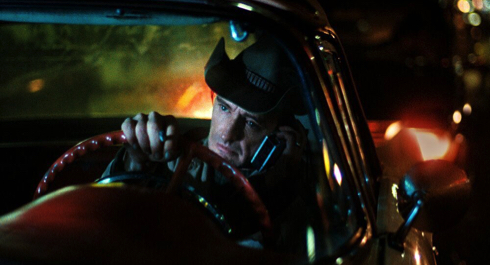 The final film in the winter "Silent Movie Monday" series at The Paramount is the original Ben-Hur: A Story of the Christ (1925), or rather a version of the original cut down by an hour by percussionist and composer Stewart Copeland. He performs his original score live with the Seattle Rock Orchestra on Monday, February 29 at 7pm. More details and ticket information here.
Actor and storyteller Stephen Tobolowsky comes to Seattle to present his concert film The Primary Instinct, which was shot in front of a live audience at Seattle's Moore Theater and made its world premiere as SIFF 2015, and the great comedy of rebirth Groundhog Day (1993) in a double feature at the Uptown on Monday, February 29. The event begins at 7pm. Details here.
Only Yesterday, an animated feature from Japan's Studio Ghibli and filmmaker Isao Takahata, makes it American theatrical debut at the Uptown in two versions: one in English featuring the voices of Daisy Ridley and Dev Patel, and the original Japanese language version with English subtitles. Schedule and ticket information here.
Academy Award nominee Mustang from Turkish director Deniz Gamze Erguven comes back for a return engagement, this time at the Uptown. More here.
Visit the film review pages at The Seattle Times, Seattle Weekly, and The Stranger for more releases.
View complete screening schedules through IMDb, MSN, Yahoo, or Fandango, pick the interface of your choice.
The weekly links page is compiled and curated by Bruce Reid, with obituaries and Seattle Screens curated by Sean Axmaker, and other contributions from friends of Parallax View.