A pair of legendary Hollywood hotels have their colorful history recounted. Kirk Silsbee runs down the scandalous past of Alla Nazimova's Garden of Allah retreat, where the parties were so constant John Barrymore used to ride between the bungalows on a bike, lest the walk take time away from his drinking. ("New York drama critic Whitney Bolton, who lived at the Garden, wrote, 'If a stark-naked lady of acting fame, her head crowned by a chattering monkey, chose to open the door to Western Union, no one was abashed, least of all the lady and the monkey.'") Less salacious (it is written for PBS, after all) but no less gossipy, Hadley Meares visits the Knickerbocker Hotel, home or playground for the likes of Maureen O'Sullivan and Betty Grable in its heyday, but as hard times hit the building and the town, the site of downward spirals for Frances Farmer and D. W. Griffith. ("The building itself appears tired and worn out—and really who can blame it. For the Knickerbocker's history has been as jammed packed and traumatic as any melodrama made by the city that it calls home.") Via Matt Fagerholm.
Hey, remember a few months back when minor outrage was savored over the revelation that George Clooney high-hatted Brokeback Mountain producer and co-writer Diana Ossana backstage at the Oscars? Here's Variety's Ramin Setoodeh getting the story of the movie's making from Ang Lee, James Schamus, and nobody else.
"[Lang] had trained to be an architect, and gave us the first city of the future. But those American films have a distinct, flat, bleak quality to their look. In The Big Heat, Gloria Graham even comes up with an aperçu to describe the decor: 'Early nothing.'" David Cairns offers some ideas on why Lang's American sets seem flatter and plainer than his European ones, even as all of them impress as "crime scenes in waiting."
"Perhaps this is not so much anti-romanticism as ambivalent romanticism, love's labour lost in a maze of qualifications and moment-by-moment hesitations. Lester's style, with its quick changes of mood and broken connections (changes that can take place regardless of cutting speed), might almost be designed to foster ambivalence, never allowing feelings to settle long enough for characters to test whether they are genuine." Richard Combs explores the ambivalence towards romance—and the breakdown it suggests of an even more fundamental dramatic trope, consistency of character—in the films of Richard Lester.
Also at Film Comment, Phuong Le looks back at Orson Welles's post-Third Man cash-in, the radio show The Lives of Harry Lime; surprisingly, he doesn't highlight one of the scripts that evolved into Mr. Arkadin, but rather an anti-imperialism farce that anticipates Wilder's One, Two, Three.
"The computer is another tool, and in the end, it's how you use a tool, particularly when it comes to artistic choices. What the computer did, just like what's happened all through our industry, it has de-skilled most of the folks that now work in visual effects in the computer world. That's why half of the movies you watch, these big ones that are effects-driven, look like cartoons." Not that special effects supervisor Gene Warren Jr.'s words have any relevance to sequels currently in theaters, but Kenny Herzog's oral history on the creation of Terminator 2's T-1000 makes clear its success owed immensely to such human-scaled efforts as Stan Winston's models, Robert Patrick's acting, and a good script even the computer programmers could relate to.
"There was something about the chords and intervals he tended to use, too. I'm not educated enough to tell you exactly what he was doing but they're never simple. I could always tell it was him before the credit appeared, and there was this little happy moment of settling in for a well-scored movie. And now that's gone." Matt Zoller Seitz and S. I. Rosenbaum share a delightfully fannish conversation saluting James Horner, dredging up their favorite deep cuts and never letting mournfulness spoil their gratitude for the music he left us.
"Every day from when I was 22 to 32, I deliberately and consciously did things to fight fear. Things I was afraid of, like guns, sharks, heights, success, intimacy? I've checked those off the list. Even in the beginning of my career, my confidence always came from being fearless. I always went in to auditions with the attitude "I dare you not to cast me." I went in and did what I thought was honest, truthful and just different. Maybe it was wrong. I didn't care." Interviewed by Stephen Rebello, Jeremy Renner passes on the chance to apologize for supposed recent faux pas, instead doubling down on his admirable assertion that what you think of him doesn't matter so long as he knows he's in a good place.
"I struggle to slot material into a formula that requires a certain level of salacious content. Nothing that comes out of my little work tunnel seems to fit that quotient. I have a lot of trouble factoring the things I care about, and the subject matter I like to make films about, into anything that appeals to people who are looking for commercial success, or to make money from it. I am in a conundrum." Uncommercial it may be, but from her discussion with Tasha Robinson it's clear that Stray Dog director Debrah Granik has invested the documentary with the intelligence and emotional honesty of her previous features, at least.
"Films picture the world. My images of the world are impossible so you have to be alert. Hollywood makes films to conform a complete delusion. This is ideology. With Seeking the Monkey King (2011), for example, I want to bring people to the point of questioning what they see. You have the obligation to protect your individual perception. Think about it! I was talking about delusions, which is when you believe. I don't want the audience to believe, I want them to be entertained by illusions that they recognize as illusions. That is the fun of it." Victor Paz Morandeira talks with Ken Jacobs about 3D, the need to treat audiences as individuals, and America's current (dismal, to their lights) politics; Jacobs, as is his wont, takes the opportunity to settle some old scores.
"I was trying to do a couple of movies a year around the band schedule 'cause I wanted to learn. So with Tim, Pee-wee was my first score, Beetlejuice was my fifth and Batman was my 10th. And at a certain point he asked me, 'How are you doing four movies between my movies?' And I go, 'If I didn't, I wouldn't be able to step up to your films. I gotta learn how to do this.' So I was champing really hard to fit a couple of films into my schedule for each year." In the middle of prepping for a concert series celebrating his scores for Tim Burton, Danny Elfman talks with Kory Grow about one of the great composer-director collaborations.
Adrian Curry gathers a terrific collection of international posters for The Third Man, many images predating the filmmakers' realization what a sure thing they had on their hands in playing up zithers, Ferris wheels, and Harry's slinking back into the shadows with a smile.
"How many lines?" "No lines, I'm afraid. You will be put in a headlock." Peter Strickland, whose films are deservedly renowned for their detailed, surreal soundtracks, does away with the visuals altogether, writing and directing a darkly comic play for BBC Radio. The Len Continuum stars Berberian Sound Studio's Toby Jones as a struggling actor who can't keep his foot out of his mouth, fills his prayers to God beseeching ill fortune to those around him, and generally comes off as an ass. Strickland's acknowledged the character is as close to himself as any he's written: "I like the idea that a lead character who is flagged up to be autobiographical is a complete prick." (Don't just bookmark for later; it's only up for two more weeks.) Via Movie City News.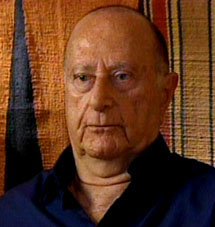 Obituary
Sergio Sollima was the third great Sergio of Italian Spaghetti Westerns (along with Leone and Corbucci), and the most political, though he only contributed three films to the genre. After directing a trio of Eurospy films, he had his first hit with The Big Gundown (1966) with Lee Van Cleef and Tomas Milian, and followed it up with Face to Face (1976) and Run, Man, Run! (1968), both with Milian. He also made his mark in the poliziotteschi genre (the violent Italian crime thriller) with Violent City (1970) and Revolver (1973) and directed the horror film Devil in the Brain (1972), and then spent the next couple of decades working largely in television, where he made the hit mini-series Sandokan (1976). He passed away this week at the age of 94. Dennis Cozzalio revisits his career and legacy at Indiewire.
Seattle Screens
The new 4K digital restoration of Carol Reed's The Third Man (1949), featuring Orson Welles in his iconic role of American black marketer Harry Lime, plays for a week at Sundance Cinemas.
Visit the film review pages at The Seattle Times, Seattle Weekly, and The Stranger for more releases.
View complete screening schedules through IMDb, MSN, Yahoo, or Fandango, pick the interface of your choice.
The weekly links page is compiled and curated by Bruce Reid, with obituaries curated by Sean Axmaker, and other contributions from friends of Parallax View.