"Those who dismiss Metzger's films as stylish but low-brow are at best uninformed and at worst snobs. For the bulk of a 25-year career, he staked a claim on a shifting territory and worked it with intelligence and a certain Continental flair that was equal parts inclination and practicality (the dollar went further in Europe than it did at home)." The latest beneficiary of a Lincoln Center revival is softcore maestro Radley Metzger, whose career gets an appreciative overview from Maitland McDonagh. The director himself sits down with Steve MacFarlane for an interview that makes clear how ambitious a filmmaker he was—and how pragmatically adaptable. ("A well-known critic died recently, and someone sent me some of his early reviews of my pictures, and they were astounding in the fact that they never reviewed the film; they reviewed the climate of the times, the amount of nudity, whatever, but the essential structure of the film, or the acting—none of that was referred to. Except trying to make it kind of a silly show. It came with the territory.")
Or maybe you prefer your erotica less Continental and more Far East? David Hudson passes on news that the anthology The Pink Book: The Japanese Eroducation and Its Contexts—with essays from contributors including Kimata Kimihiko, Andrew Grossman, and Donald Richie—is available as a free download. (Click through for .pdf or ePub).
Rick Paulas—who deserves praise both for kicking off with nicely terse hard-boiled prose and for dropping the conceit before it gets old—relates the gambles, bureaucratic hurdles, and dead ends involved in the restoration game, telling how Noir City's Eddie Muller went about securing a print of Too Late for Tears. Via Vadim Rizov.
In a video and written essay, Cristina Álvarez López and Adrian Martin lay out the avant-garde theatrical influences at play (crucial word) in Rivette's Out 1.
As Ben Sachs explains, Richard Linklater has never been one to wear his cinephilia on his sleeve, preferring to treat his references "more like personal talismans, tucked into the work for his own satisfaction." So a backwards tracking shot of a couple walking in Boyhood maybe doesn't immediately bring Fassbinder to mind, but Sachs is convinced, and convincing, that the allusion is there.
David Mermelstein reminds us that movies set in the past have much more to say about their present, tracing the varied purposes of the World War I film as the events themselves receded into history. Via Criterion.
It may seem contrary to the Altman ethic to single out one performance from the teeming drift of his ensembles; but a great exception has always been Lily Tomlin in Nashville, as Michael Koresky notes, "an emotional anchor in a film full of wayward souls and pompous pills."
You have to root for it through some strained jocularity (as was ever the case with Reynolds), but there's a certain wintry nobility in Gaspar González's story of Burt Reynolds teaching acting in Lake Park, Florida, the erstwhile biggest star in the world, having outlived not only his career but most of his friends, returning in twilight to the scene of his first triumphs. Via Matt Singer.
"Let's go down to the garden and find out what's buried there." "Why not? I always wanted to meet Mrs. Thorwald." Lou Lumenick visits 125 Christopher St., inspiration for L. B. Jefferies's apartment and courtyard in Rear Window, and later, in homage, shooting location for Serpico and Manhattan Murder Mystery.
"I think my actors or my crew do not respect me because I have been athletic before in my life. It's something much, much deeper. It's experience in life, it's how you see the world, and it's how you can transform everyone on the set into what is the very best in him or her. And I can do that. That's what I get paid for. Insight. Things that I see. And others do not see." For someone who has always emphasized the importance, even the necessity, of the visual, Werner Herzog remains the most deliciously quotable of directors, whether talking (with Steve Marsh) about the virtues of traveling on foot, the blessing of being fatherless in post-war Germany, his hatred of drugs or his love of Mel Brooks. He even gets off a great one-liner about how quotable he is.
"But I just don't think it's realistic now to think that the kind of film culture that really gave us Scorsese, Coppola, Malick or any of the great foreign directors… Wertmuller, Bergman… is going to be there in years to come, because it's already gone. It's already in the rear-view mirror. But I think there are good things about where we are now too, and one thing I've been focused on lately is documentaries." Fifteen years after his prescient essay "Death of Film/Decay of Cinema" Godfrey Cheshire talks to Matt Zoller Seitz about how much he got right, the few things he got wrong, and how TV and social media changed the landscape in ways no one could have predicted.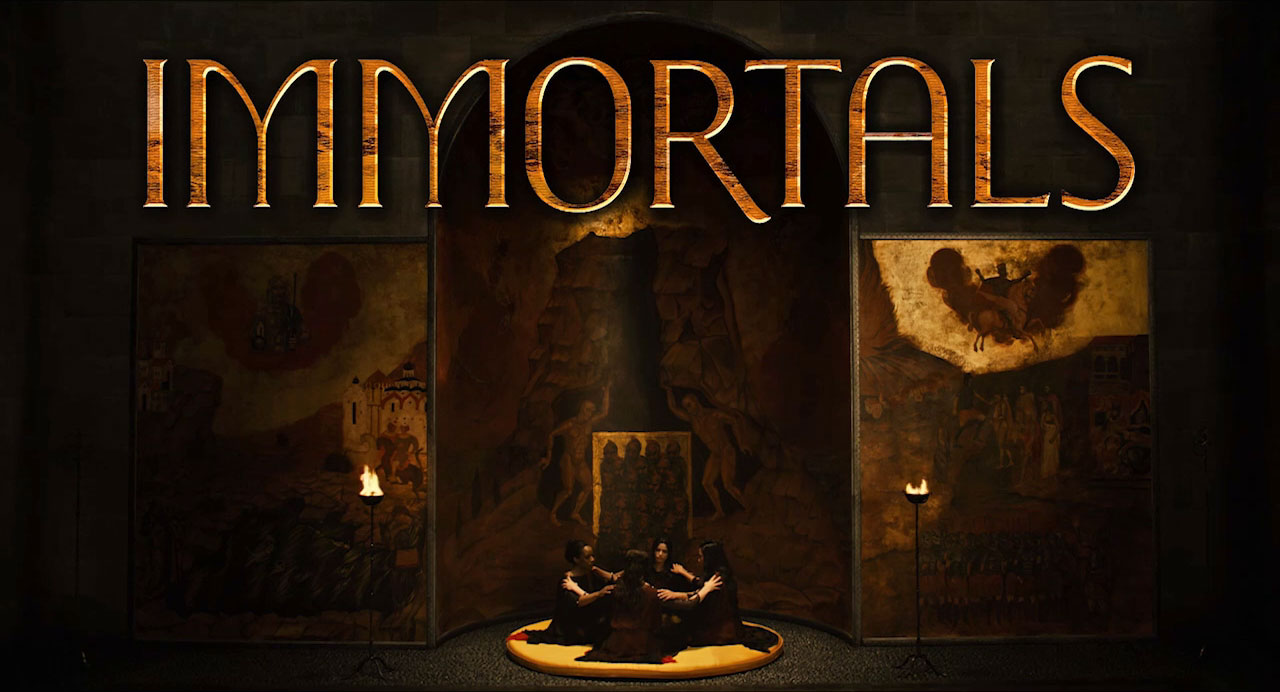 "After viewing a cut of the film, I thought the titles should be as secretive as the story and the characters. I suggested the thinnest weight of Helvetica in caps and lowercase to represent the anonymous nature of the characters. They had to be very quiet as they entered, small and elegant and almost unnoticed." Art of the Title has a pair of interesting interviews about credit typographies that couldn't be farther apart. Dan Perri, quoted above, talks with Ian Albinson about his deliberately almost subliminal credits for All the President's Men. And Stefan Bucher tells Alexander Ulloa and Lola Landekic about designing titles for the movies of Tarsem that play as beautiful and elegant as the director's images themselves. (Just so we're clear, his words not mine.) Related: title designer Karin Fong describes what makes a great credit sequence, and how sometimes even the perfect idea has to go when it introduces too much too early. Via It's Nice That.
Fiction: "0:37 – 0:39. A schoolroom. An elderly woman speaks to survivors. Hers is the voice of the V/O. She says, 'Life adapts.' 0:40 – 0:44 V/O: 'So does death.' Zombie alone on the flat roof of a tower. Looks down at humans on the street. Grabs its own solar plexus with both hands and tenses." China Miéville's short story "Trailer—"The Crawl"," which transcribes the events of a trailer advertising a film about a zombie civil war, provides both a knowing skewering of movie hype and a vision so out there it's equal isn't likely any time soon even with our current flood of walking dead stories. Via Longform.
Metzger was always fond of roundelay structure, so let's end where we began, with Adrian Curry's collection of posters from Audubon Films releases demonstrating the man knows how to sell films nearly as well as make them.
Obituary
Marilyn Burns, the original "final girl" of horror cinema, survived Tobe Hooper's iconic original Texas Chainsaw Massacre (1974). She also appeared in Hooper's Eaten Alive (1977) and the TV miniseries Helter Skelter (1976). She passed away this week at the age of 65. More from The Hollywood Reporter.
Seattle Screens
The longest-running film noir series in America is back for it's 37th year at the Seattle Art Museum this fall, opening on Thursday, September 25 with John Huston's The Maltese Falcon, and plays on successive Thursday through December. All film are showing on 35mm, just as they showed to darkened theaters back in the day.
Series tickets are now on sale at Seattle Art Museum and Scarecrow Video.
The schedule:
Sept 25: The Maltese Falcon (John Huston, 1941). Humphrey Bogart, Mary Astor, Peter Lorre, Sydney Greenstreet, Elisha Cook, Jr. From the Library of Congress. 100 min.
Oct 2: Out of the Past (Jacques Tourneur, 1947). Robert Mitchum, Jane Greer, Kirk Douglas, Rhonda Fleming. From the Library of Congress. 96 min.
Oct 16: He Walked By Night (Alfred Werker, 1949). Richard Basehart, Scott Brady, Roy Roberts, Whit Bissell, Jack Webb. Cinematography was done by that master of film noir lighting, John Alton. 79 min.
Oct 23: Abandoned (Joseph M. Newman, 1949). Dennis O'Keefe, Gale Storm, Jeff Chandler, Raymond Burr. 80 min.
Oct 30: Shakedown (Joe Pevney, 1950). Howard Duff, Brian Donlevy, Peggy Dow, Lawrence Tierney.     80 min.
Nov 6: 711 Ocean Drive (Joseph M. Newman, 1950). Edmond O'Brien, Joanne Dru, Don Porter, Sammy White. 102 min.
Nov 20: The Big Combo (Joseph H. Lewis, 1955). Cornel Wilde, Richard Conte, Brian Donlevy, Jean Wallace, Lee Van Cleef, Earl Holliman. Cinematography by John Alton, music by David Raksin (Laura). Restored by the UCLA Film Archive. 89 min.
Dec 11: Slaughter on Tenth Avenue (Arnold Laven, 1957). Richard Egan, Jan Sterling, Dan Duryea, Walter Matthau. 103 min.
Dec 18: House of Games (David Mamet, 1987). Lindsay Crouse, Joe Mantegna, Mike Nussbaum, Ricky Jay, Lilia Skala, J.T. Walsh, William H. Macy. Written by David Mamet and filmed in Seattle, often near where we'll be watching the film. 101 min.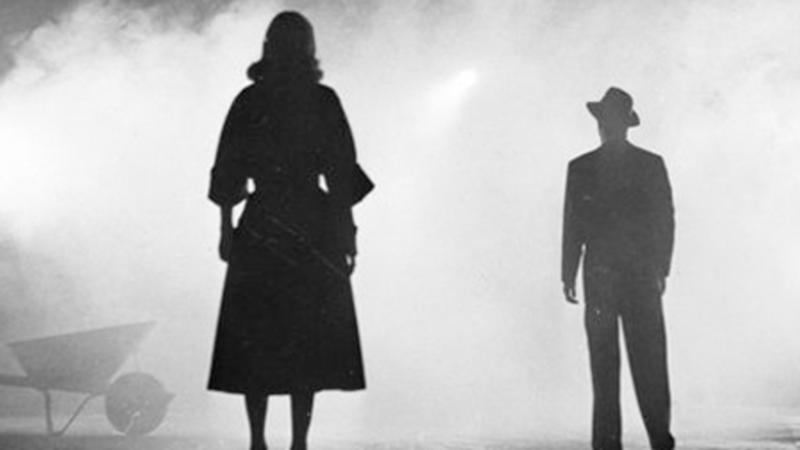 The weekly links page is compiled and curated by Bruce Reid, with obituaries curated by Sean Axmaker, and other contributions from friends of Parallax View.