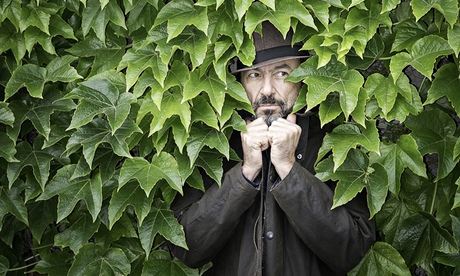 "When I was delivering pizza, I saw people going to their offices and talking to each other and everyone appeared so relaxed, but I had skills dying inside me. They had their lives, but we didn't." Happy endings, despite their dominance in the movies, turn out rarer in real life. So all cheers to Jay Abdo, star of movies and television in Syria, who fled his country after an interview critical of the regime led to reprisals, and Abdo found himself in Los Angeles working at a florist's shop. But a regrettably necessary name change (American audiences probably aren't quite ready to embrace an actor with the moniker Jihad) and a fortuitous encounter with Werner Herzog later, he's back at the profession he loves, as Andrew Anthony reports.
The ironies of Sirk's All That Heaven Allows are rich and complex enough that modern audiences shouldn't congratulate themselves on having sniffed them all out. As Farran Smith Nehme shows, the much-discussed subtext in the casting of Rock Hudson is matched by the film's employment of self-described "career woman" Jane Wyman, giving one of her best performances, but her vital contribution tends to be overlooked. Making us all more like Cary's children than perhaps we're comfortable to admit.
Kenji Fujishima and Carson Lund discuss the line between empathy and exploitation, the prejudices against documentary filmmakers who dare to concern themselves with crafting beautiful images, and other issues raised by Michael Glawogger's Workingman's Death. Via David Hudson.
Richard Brody finds Ida Lupino's Outrage as marvelous and ahead of its time as her better known works, its potent message against rape culture diminished not at all by subsequent, more explicit takes on the subject.
"Could your Strong Female Character be seamlessly replaced with a floor lamp with some useful information written on it to help a male hero?" Tasha Robinson demolishes the notion that the recent surge of tough gals in genre films does anything to counteract the industry's overwhelming sexism, since narratively these Strong Female Characters are mostly there to talk some trash, give off menacing stares, then fall conveniently into a villain's trap and wait to be rescued. Or whatever else it takes to help the hero grow into his role. File under plus ça change….
"Harmless as a second-newspaperman-from-the-left or even a junior mobster, his character names strongly suggest roles tailored for his plebeian appeal: Slug, Speed, Fish, Chub, Spud, Pinkie, Greasy, Droopy, Snap, Toodles, Gaga, even McCue. Only McHugh could suggest at once a slug, a fish, a pinkie and a potato." All that was lost in Hollywood between pre- and post-Code movies can be found in the blanching of Frank McHugh's "wolf leer and filthy twinkle," David Cairns argues.
J. R. Jones reports on the restoration of Corn's-A-Poppin', a 1955 musical valuable for the historical record it provides of mid-century Kansas City and its denizens, and the insight it provides into the influence of the popcorn manufacturers who financed it. Oh, and it was co-written by Robert Altman, though it seems he would have preferred you never heard about that. Via Movie City News.
Simon Abrams gives a sense of the compelling points of contact and more amusing "apocalyptic" contrasts in the latest of J. Hoberman's simultaneous screening (the latter projected within and obscuring the center of the former), a mash-up of White House Down and The Butler. (Tangentially, my love for the greatest of all rock and rollers compels me to point out the "unidentified novelty song" Hoberman played before the movie sounds like Bo Diddley's "Mr. Khrushchev.")
A week in jail with nothing to watch but the movies shown on AMC didn't diminish Josh Brunsting's cinephilia, but his prejudices about what makes movies worthwhile got a valuable shakeup. Via Bilge Ebiri. One wouldn't think there'd be another article related to the topic, but, related: in the Jump Cut archives Tyler Ritso spotted John Wojtowicz's disappointed reaction to the movie based on the Dog Day Afternoon that got him sent to prison. ("It can be labeled as just Hollywood trying to sell a movie or just to increase the drama, but I call it sick.")
"I don't want to see everything. I don't want everything sharp. I want a painting. I think there should be distance between an audience and what they're watching on the screen. I don't want reality. Somebody can say, oh, it looks so real.  Well, dammit, it's not real. It's a story. I don't want to blend the two, I want distance between me and what I'm watching on the screen. Otherwise there's no magic there. And I think that's probably what's missing a lot now, no magic." Making a documentary about the cult film End of the Road gave Steven Soderbergh the opportunity to interview cinematographer Gordon Willis. Since Soderbergh interviews with the same immerse zeal he does everything else except retire, topics roamed a lot farther afield than that.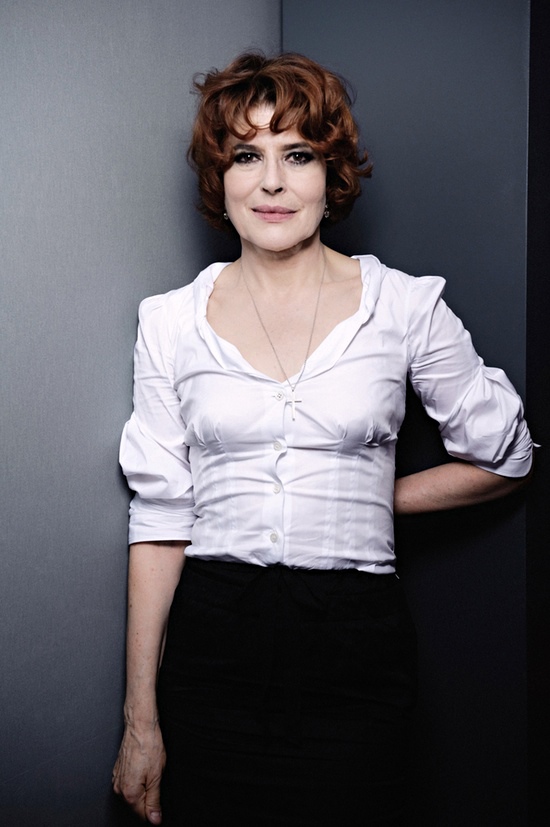 "[Truffaut] used to say: 'In films, trains never run late'—I love that. Film was his salvation, because in film everything has a meaning. Life is chaotic but in cinema you can stop time. François used to say: 'Those who love life, love cinema.' That's for sure." Fanny Ardant discusses love both cinematic and romantic with Jonathan Romney. And dismisses feminism in a way that would make a hundred headlines, but alas, she lacks the pop cachet of Shailene Woodley.
"That's part of the problem of doing a second movie after a big hit, everybody says, 'Well, you must know.' And the fact is, we didn't. We knew how to tell jokes, but we didn't understand yet how to make a movie. I don't know why nobody said, 'Hey, take a structure course.'" Jim Abrahams, Zuckers David and Jerry, and Val Kilmer talk with Mike Ryan about the making of Top Secret!, and detail with charming frankness the many things they got wrong (while still holding justified pride in the line "I know a little German. He's sitting over there."). Via Matt Singer.
After his dust-up with Henry Hathaway put him on the outs with Hollywood, Dennis Hopper occupied himself mostly with taking photographs, lugging around all the expensive camera equipment his wife had bought him lest he lose any of it and had to answer to her. Sean O'Hagan offers the background to a new exhibit of Hopper's efforts, and presents a gallery of fetchingly spontaneous images.
Video: Kevin B. Lee's Transformers: The Premake starts off seeming a comical look at documenting blockbusters from fan-shot, behind-the-scenes footage; a good gag, if not one to be stretched out to 25 minutes. But as the film ramps up to an international production, Lee expands to match, chronicling a global economy and the dizzying multiplication of lenses through which to view it. David Hudson, natch, has much the best round-up of reactions.
Obituary
Carla Laemmle, actress and niece of Universal mogul Carl Laemmle, played the prima ballerina in The Phantom of the Opera (19225) and uttered the first line of dialogue in Tod Browning's Dracula (1931). She passed away at age 104. Mike Barnes at The Hollywood Reporter.
Seattle Screens
Visit the film review pages at The Seattle Times, Seattle Weekly, and The Stranger for more releases.
View complete screening schedules through IMDb, MSN, Yahoo, or Fandango, pick the interface of your choice.
The weekly links page is compiled and curated by Bruce Reid, with obituaries curated by Sean Axmaker, and other contributions from friends of Parallax View.