"Dad was six feet two and long-legged, taller and stronger and with a more beautiful voice than anybody. His hair was salt-and-pepper; he had the broken nose of a boxer and a dramatic air about him. I don't remember ever seeing him run; rather, he ambled, or took long, fast strides. He walked loose-limbed and swaybacked, like an American, but dressed like an English gentleman…." In an excerpt from her new memoir, Anjelica Huston vividly recalls a childhood as heady and eventful—not always in a pleasant way—as you'd expect, including youthful attempts to mimic Morticia Addams in the mirror, learning of dalliances by both her parents, and a letter sent from the set of The Bible so loving it almost justifies that movie's existence.
Ann Hornaday discusses one major, underacknowledged advantage of video over film: the former's vastly superior ability to capture the range of black skin tones, an overturning of a long-standing institutional bias that had cinematographers using half-measure and workarounds for decades and has begun to bear fruit in such films as 12 Years a Slave and Mother of George. Via John Wyver.
"How thrillingly radical, heartfelt, precarious, and sexy this all is. And the Production Code? You can practically hear it smashing like a mirror dropped on a marble floor." With just the mix of wit and empathy the films demand, Kim Morgan surveys Lubitsch's pre-Codes for The Dissolve.
The new La Furia Umana dedicates a dossier to Joseph Losey, including Catherine Grant's fine, near photo-essay defense of the mirror images in Modesty Blaise as more thematic design than pictorial excess; Sudarshan Ramani praising The Big Night for being "suffused with anger in its unremitting vision of post-war American society, alive to the brutal function of power, money and class in human relationships"; and Christopher Small's picking out the tragedy of The Go-Between despite the film's inclination to "[sidestep] conventional empathy."
The above spotted by Film Studies for Free (aka Grant), who also passes along the new Screening the Past, with examinations of the cinematic body strapped down to a chair (Anthony Macris on A Clockwork Orange), tightly framed in a mysterious environment (Julie Banks discussing Hadzihalilovic's Innocence), or floating through as a foreign presence (Kath Dooley on Denis's Beau Travail, 35 Rhums, and White Material).
"A world away from both Hollywood film noir and the stylish gentlemen of Jean-Pierre Melville's crime thrillers, Panic drops us into a disconcertingly mundane world of crooks who lounge about in low-rent offices, thugs who wear ties and delinquent dandies who cruise for a bruising in rock'n'roll cafes." Like many other overlooked '60s British crime films, John Gilling's Panic has a lot of pulp poetry and even some (admittedly unintended) social commentary for Adrian Martin to savor—at least in the first half, before the good guy shows up.
Richard Brody charts the surprisingly large reach Antonioni's early portmanteau film I Vinti had on French cinema, both by the influence of a key collaborator and the chilling effect the lawsuit around its use of a true story had on a project of Truffaut's.
At his nicely redesigned website, Jonathan Rosenbaum reprints a 1978 article on The 5,000 Fingers of Dr. T with a new preface revealing that the source for his production information was an interview with Ted Geisel himself, who'd asked not to be quoted.
"It smells so incredibly evil! I didn't think such a place existed except in my own imagination." The hothouse sinfulness of Sternberg's The Shanghai Gesture captivates Jennifer Matsui. (Chalk some of this up to the excited flush—I remember this well—of still discovering the director; a brief line toward the end conflates Jet Pilot and Anatahan.)
Melissa Anderson looks back at Akerman's La Chambre, Hotel Monterey, and News from Home, three very different New York films that together stand as "some of [the] greatest contemplations of the city ever made."
In his second (of an announced three) articles on John Alton, John Bailey rereads the master's "uniquely idiosyncratic" how-to Painting with Light and rediscovers some sensible basics, advice on setting up a portrait studio, and how to capture fire effects, but only two pages on the "criminal lighting" Alton was so clearly the master of.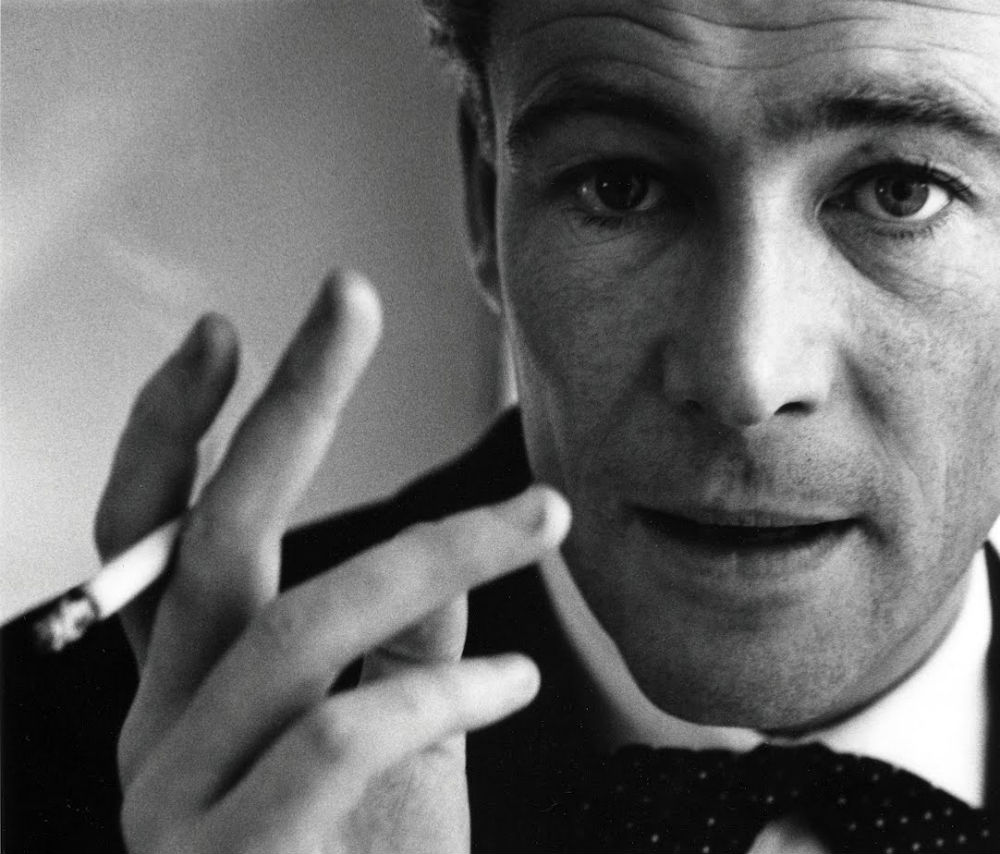 "Since he has not found my gaze charming enough / Let him at least love me by my spell." Producer Don Boyd recounts working with Jean-Luc Godard on his segment for Aria, which the director actually scrapped and reshot at his own expense when he was dissatisfied with his actors.
In Japan to receive an award, Francis Coppola was reunited with two items he'd left in a hotel room nearly four decades earlier: his typewriter and a reel of film believed to be a rough cut of Apocalypse Now.
"Christ, in one scene of the film I saw a close-up of me when I was 27 years old, and then 8 seconds later, there was another close-up of me when I was 29 years old! 8 goddamn seconds! and two years of my life had gone from me!" Longform reprints one of Gay Talese's best profiles, a 1963 journey back to the home country with Peter O'Toole, flush with his first great success, spewing out his conflicted feelings on Ireland, the Church, and the perils of being Lawrence.
No more need to put 'em on. Publishers fold and everyedition have put out a pair of books containing, on their corresponding pages, all the subliminal messages from They Live and everywhere the formaldehyde-faces hid them in plain sight. Via Adam Cook.
More Godard: To celebrate NYFF's retrospective, Adrian Curry presents some of his favorite posters for the director's films over the years, as well as some amusingly oversexed misfires.
More posters:  Mark Fertig presents a hodgepodge of B-movie adverts, a delirious collection of lurid colors, breathlessly salacious text (personal favorite:  Girl with an Itch's "Have Negligee will travel…!"), smoking guns, and heaving bosoms.
Obituary
Stuntman-turned-legendary stunt director-turned-stunt-filled movie director Hal Needham passed away at the age of 82 after a short battle with cancer. He received an honorary Academy Award last year for his career and the Academy's Science and Engineering Award in 1986 for developing a camera car and crane system and at one time he was reputed to be the highest paid stuntman in Hollywood. But to most people he's best known as the director of speed stunt hits Smokey and the Bandit (1977) and The Cannonball Run (1981), both starring his good buddy Burt Reynolds, who offered Needham the chance to direct his first film based on his pitch. His full legacy as stuntman and stunt coordinator as well as director is recounted by Duane Byrge and Mike Barnes at The Hollywood Reporter.
French actor Georges Descrières appeared in scores of movies and TV shows between 1954 and 1996. Most famous in France for playing the lead in the seventies TV series Arsene Lupin, he played Athos Bernard Borderie's two-part adaptation of Alexandre Dumas' The Three Musketeers in the early sixties (a decade before Richard Lester and the Salkinds repeated the approach) and was awarded the Legion of Honor and the National Order of Honor. He died at the age of 83 after years of battling cancer. The report comes from Le Figaro in France.
Novelist William Harrison adapted two of his work to the big screen: the short story Rollerball (1975), directed by Norman Jewison, and the novel Burton and Speke, which became Mountains of the Moon (1990), directed by Bob Rafelson. He passed away at the age of 79. Kevin McFarland remembers his legacy at The A.V. Club.
Seattle Screens
Visit the film review pages at The Seattle Times, Seattle Weekly, and The Stranger for more releases.
View complete screening schedules through IMDb, MSN, Yahoo, or Fandango, pick the interface of your choice.
The weekly links page is compiled and curated by Bruce Reid, with obituaries and Seattle Screens curated by Sean Axmaker, and other contributions from friends of Parallax View.