In all the hope springs eternal conversations I've had over the years with Welles fans about the possibility of some day finally seeing fill-in-the-blank-here, Too Much Johnson never once came up, so sadly assured everyone was of its destruction. But Providence can be capricious even at her most kind, and that turns out to be the one that's been rediscovered. (In another of fate's little amusements, it was found in Pordenone, fostering the beguiling image of years of pilgrims to the city's Silent Film Festival walking past the warehouse storing the treasure.) World and American premieres will be held in October, with the National Film Registry hoping for an online debut shortly after. Dave Kehr has the story and the best take on what can be gleaned from the available stills; the NFR itself has a fine article by Scott Simmon on the stage production for which the shorts were made (.pdf warning) and a series of images including the greatest photo of Orson Welles directing that you will ever see.
"Made when his acting career was in decline, these are self-lacerating works in which Stevens casts himself as a physically and morally disfigured criminal, as if doing penance for his Hollywood failures." R. Emmet Sweeney looks back at the two films directed by Mark Stevens; which, as the second article on the subject in about six months, can't compare to the recent wealth of writing on Dwan, say, but is a positive flood compared to what came before. Also at Movie Morlocks, Kimberly Lindbergs looks back at one of the more obscure entries in Steven Spielberg's filmography, the TV movie Something Evil.
"I've got hormones. And they may make me butt-ugly, but they don't make me a monster." "So you got bit by a giant hormone?" Alice Bolin offers a wonderful reading of Ginger Snaps, examining how the film's successful escape of some patriarchal traps can't help it from getting snared in others: "The transgression is always shocking, always exactly what we expect."
"Cynics remain characteristic inhabitants of Endfield's universe without his ever persuading us that they're privileged observers. The point is that Endfield's lack of illusions about humanity is never used as a pretext for political defeatism, and it never stands in the way of a cogent analysis of how a particular society works." Jonathan Rosenbaum puts up a 1992 Chicago Reader article inspired by a then current Cyril Endfield retrospective, which has some still relevant insights on the filmmaker.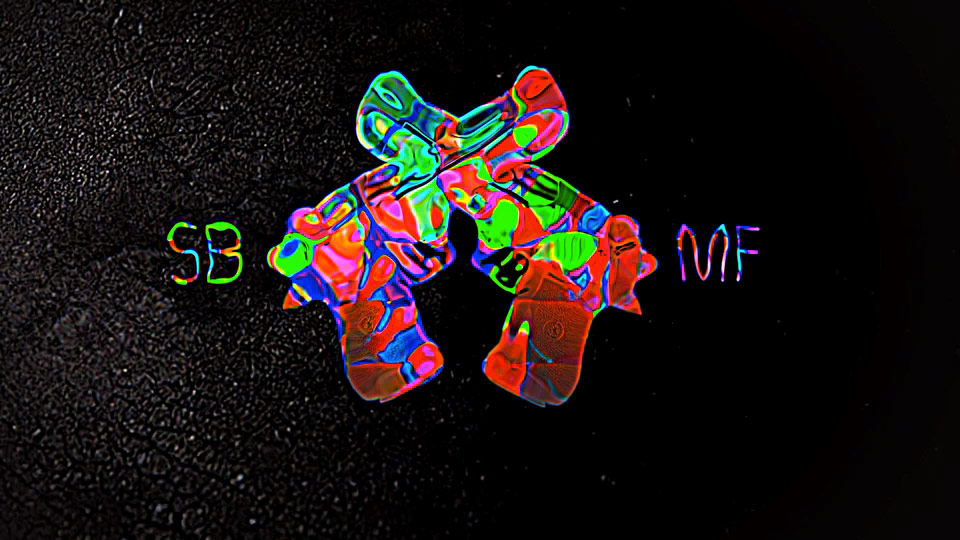 "We finally got to see some other parts of the world. We saw some beautiful things here." Travel graphics then and now at Art of the Title, where Brian Sibley's thoughts on Saul Bass's end credits for Around the World in 80 Days are ported over from the film's DVD; and designers Will Johnson and Will Campbell are interviewed about the riot of DayGlo images they concocted for Spring Breakers.
When a pair of unrelated articles about a single individual pop up simultaneously, one often serves to contradict and expand upon the more simplistically demonizing portrait of the other. But no, based on Wayne Kramer's recollections of Crossing Over being taken out of his hands and Pierce Conran's account of the cuts being made to Bong Joon-ho's latest for American audiences ("Effectively, the notorious Hollywood executive believes the American mid-west is too stupid for Snowpiercer, a movie which essentially chronicles the journey of a few people at the back of a train who stage a revolt and proceed, in a straight line, towards the front."), Harvey Weinstein has no further shades to him.
Reviewing two new books—one a biography, one limited to the director's underappreciated influence on Porgy and Bess—allows Philip French to ask the age-old (since 1968, anyways) question whether there actually is less to Rouben Mamoulian than meets the eye.
At the Atlantic blog Longreads, Julia Wick selects a half-dozen articles available to read online chronicling the history of the "It" girl, from Anne Helen Petersen's "perfectly juicy take" on Clara Bow to a profile of Chloe Sevigny written by Jay McInerney in 1994, and beyond. Via Movie City News.
In his review of Robert Sellers's new biography of Oliver Reed, Gabriel Byrne provides first-hand testimony to the type of lunatic behavior the book chronicles; and sadly notes the underlying cause it apparently whistles by.
Anne Thompson provides the transcript of a panel from this year's SIFF on film criticism in the internet age, moderated by Eric Kohn, which she participated in alongside Robert Horton, Lindy West, Keith Simanton, and some other guy.
"And so he just didn't give many interviews. And he had a few selected journalists all of the time, but on the whole, not much. That's the only sin he committed in the press' eye, and so they went to town on him." The Kubrick clan's latest polite but firm insistence that Stanley was, you know, very focused, but deep down just a nice, normal guy comes courtesy of Todd Gilchrist's interview with widow Christiane.
"I do not have a "general feeling" about informers. They are individuals as we all are with their own difficult history. They were as much victims as the rest of us. Not everyone possessed the steel it took to defy the Committee. Many were terrified of what their life would be if they did not give names. They made a choice, one that more often than not proved equally hard to live with." Patrick McGilligan interviews blacklisted screenwriter Anne Edwards about life in the expat communities that formed in London and elsewhere while HUAC went about its nasty business. Via David Hudson.
Emily Berl's portrait series of Marilyn Monroe impersonators, spotted by Flavorwire, gains its bittersweet charm from how easily each familiar detail—the hand placed on hip, the loose locks, the pout—can be replicated, yet how drastically short each iteration falls from the original. As can be seen even in a photo as awkwardly staged and out of fashion as this previously unreleased publicity shot from 1948, with the young Monroe (and Laurette Luez) chomping on a bon bon proffered by Clifton Webb.
The only images to rival young Welles this week come from a marvelous collection of behind-the-scenes photos of Yasujiro Ozu, scanned from a Japanese book. And of course Ozu proves the opposite of the wildly gesticulating young firebrand, applying actors' make-up with the same delicate concentration he uses to show them how to light their lover's cigarette or caress their neck; affectionately cradling on-set children; and wearing so many smiles clearly brightened by the contents of the so very many glasses he raises in good cheer. Via Mubi.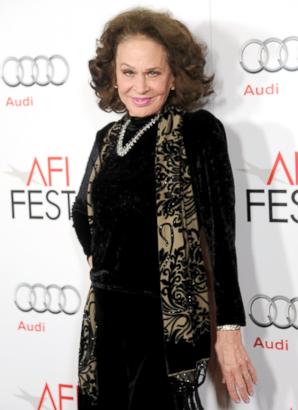 Obituary
Karen Black passed away this week after a long fight with cancer. Her career spans fifty years, though it wasn't until Easy Rider (1969) and Five Easy Pieces (1970) that it really took off, making her one of the most distinctive actresses of seventies American cinema. She wrote and performed two original songs in Robert Altman's Nashville (and earned a Grammy nomination in the process), starred in Hitchcock's last film Family Plot, and is still remembered for her part in one of the most loved TV horrors ever made, fighting the Zuni fetish doll in Trilogy of Terror. Her IMDb page lists almost 200 roles in movies and on TV and continued working almost to the end. Bruce Weber at The New York Times.
Seattle Screens
Visit the film review pages at The Seattle Times, Seattle Weekly, and The Stranger for more releases.
View complete screening schedules through IMDb, MSN, Yahoo, or Fandango, pick the interface of your choice.
The weekly links page is compiled and curated by Bruce Reid, with obituaries curated by Sean Axmaker, and other contributions from friends of Parallax View.