Noir City 2013, my favorite Seattle festival of the year, opens for a week of double-feature showings (and one triple-feature) of classics, rarities, rediscoveries, and restorations. I preview the opening night program of two Cy Enfield pictures, the independently-made Try and Get Me! (1950), rescued and restored thanks to the efforts of the Film Noir Foundation, and The Hell Drivers (1957), at Seattle Weekly here, and recommend a few highlights from the 15-film program. But most of these films are new to me and not (or no longer available) on home video, so this festival will be one of discovery (hopefully) for me as well.
While most films are screened on 35mm, there are new 4K digital restorations of Billy Wilder's Hollywood Gothic noir Sunset Boulevard and Blake Edwards' sleek thriller Experiment in Terror, the two most familiar films in the line-up (and both available on Blu-ray and DVD), and a double feature of Noir 3D from 1953 – Inferno, a rare sun-blasted color noir with Robert Ryan, and Man in the Dark with Edmond O'Brien—on DCP digital prints (which, frankly, is a lot easier than trying to get 3D prints to work well, or at all).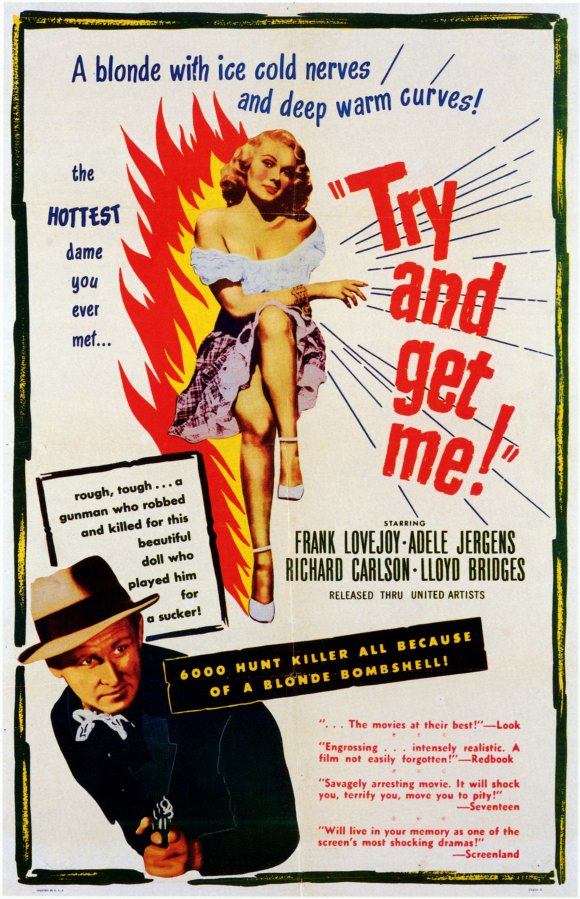 Returning to Seattle screens is The Window (1949), the "boy who cried wolf" noir and the first film restored by the Film Noir Foundation (festival founder and ever-present host Eddie Muller brought it to SIFF years before he brought Noir City to Seattle) and The Chase (1946), a Cornell Woolrich adaptation that played in SIFF's archival line-up just last year. The former creates a marvelous atmosphere of a sweltering New York summer in the city in the oppressive urban clutter of tenements and apartment houses where a bored young kid sees a murder committed across the alley, and the latter puts a surreal twist to classic noir elements in the story of a shell-shocked veteran (Robert Cummings) who gets tangled up with a Miami mobster and his desperate wife and slips into a nightmarish B-movie exaggeration of the nocturnal criminal world.
I look forward to discovering the rest, including the newly revived Native Son (1950), an adaptation of Richard Wright's novel starring the author himself, produced in Argentina with a French director, and a pair of pre-code dramas—A House Divided (1931) from director William Wyler and Kiss Before the Mirror (1933), directed by James Whale between Frankenstein and Bride of Frankenstein—that aren't noir by any definition but are arguably noir ancestors with some family resemblances.
Complete schedule here, along with ticket information. Passes for the entire program are also available.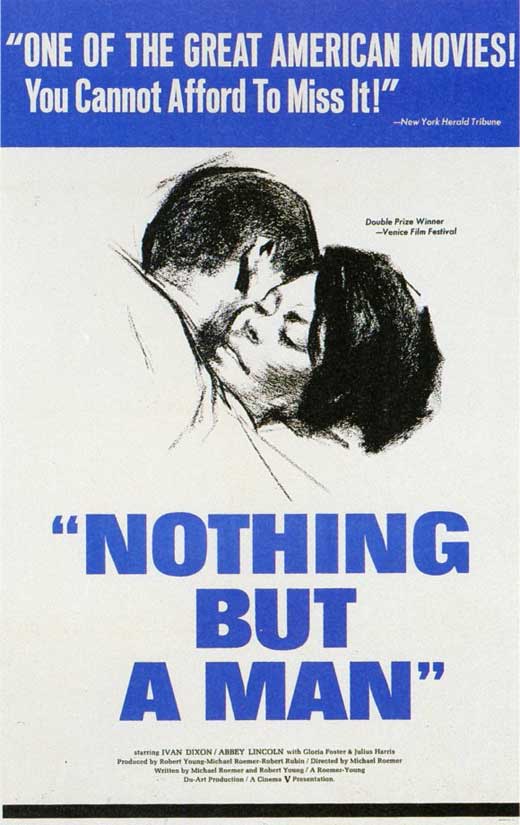 In a timely bit of programming synchronicity, Northwest Film Festival presents a revival of Michael Roemer's Nothing But a Man (1964), a drama of African-American working class life in sixties America. The synchronicity? On Monday, February 25, Noir City offers a pair of films with African-American protagonists: the above-mentioned Native Son and the 1949 Intruder in the Dust. Showtimes here.
Also at NWFF is American.Film.Week, with seven new film from American independent filmmakers playing one film a night. See schedule here.
And at SIFF Film Center this Saturday and Sunday is the South Asian International Documentary Film Festival. Details here.
Opening this week: Bless Me, Ultima, an adaptation of the Rudolfo Anaya's novel of Mexican-American life in 1940s America by director/screenwriter Carl Franklin (I review it at Seattle Weekly here) (area theaters), John Dies at the End from Don Coscarelli (reviewed by Tom Keogh) (Varsity), Dwayne Johnson in Snitch (area theatres), the horror film Dark Skies (area theaters), and the documentaries Sound City from Dave Grohl (Sundance Cinemas) and Mumia: Long Distance Revolutionary (a "worshipful biopic" according to Robert Horton at The Herald) (Grand Illusion).
Visit the film review pages at The Seattle Times, Seattle Weekly, and The Stranger for more releases.
View complete screening schedules through IMDb, MSN, Yahoo, or Fandango, pick the interface of your choice.