Well, here we are again, friends.  The Academy Award nominations are upon us. For voting members it opens the sluice-gates to six weeks of more "friendly" persuasion than the NRA at that Tucson gun buy-back.
The rest of us can expect a deluge of guesses and pronouncements from folks not vastly smarter than we are about an event roughly as predictable as an earthquake. (See: Marisa Tomei's Best 1992 Supporting Actress Oscar win over Judy Davis, Joan Plowright, Miranda Richardson and Vanessa Redgrave. I know. It was a long time ago. Some folks recover slowly.)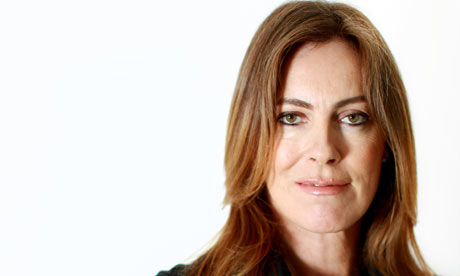 To wade in at the top: what was the Directors Guild up to on Tuesday — that's just two days ago's Tuesday —  when it nominated Ben Affleck and Katherine Bigelow for two of its five Feature Film Director slots?  (Tom Hooper, Ang Lee and Steven Spielberg rounded out their slate.)
The DGA slate is supposed to be the solid gold, take-it-to-the-bank standard of who'll be nominated by the Academy. Were they simply giving two hard-working directors a good night's sleep before Announcement Thursday, when they might reasonably expect to find themselves in nomination?  You don't think Affleck and Bigelow were being set up for a sucker punch, do you? The Guild loves you, just not the membership of the Guild, the ones who vote in the Academy?  Don't look at me.  I'm as stunned as they are.  Well, relatively speaking.
BAFTA, the British film academy, released their nominations at virtually the same moment as our Academy.  Will it make Ben Affleck feel any better to go to the London celebration, where among Argo's seven nominations, including best picture and best director, he also picked up one as best actor?  Probably not.
I liked the Guardian's description of the BAFTA best five pics: "Lincoln,  Argo, Les Miserables, Django Unchained and Life of Pi, pluckily bobbing in their wake."
What makes me personally happy?  To see the many ways humanism was defined by this year's nominees: in utterly different ways throughout Life of Pi and Argo; in so many of the personal exchanges in Lincoln; by the tenacity of Jennifer Lawrence in Silver Linings Playbook and by the unforgettable face of Emmanuelle Riva in Amour. And please, throw in your own choices, this is such a perfunctory armful.