Welcome 2013 with one last look back at the best releases of 2011, as seen by the contributors to Parallax View and a few notable Seattle-based film critics.
Sean Axmaker
1. Holy Motors
2. Zero Dark Thirty
3. Moonrise Kingdom
4. Margaret (2011 in NY and LA, didn't screen elsewhere until 2012)
5. Cosmopolis
6. Once Upon a Time in Anatolia
7. The Master
8. The Turin Horse
9. Tabu
10. This is Not a Film
Ten more: Amour, Barbara, Deep Blue Sea, Django Unchained, Hyde Park on Hudson, I Wish, The Kid With a Bike, Life of Pi, Lincoln, Magic Mike
My greatest cinematic events of 2012
Hands down the cinematic experience of 2012 for me was the American premier of the complete restoration of Abel Gance's Napoleon (1927) with live accompaniment by Oakland East Bay Symphony conducted by Carl Davis. The density of Gance's ideas, the frisson of his images and experiments in cinematic expression, and the complicated perspectives on the legacy of Napoleon have a weight that is undeniable. And watching the full 5 ½ Napoleon with a live orchestra in a magnificent theater elevates the film to a cinematic experience without parallel, and that experience electrifies the storytelling and imagery.
Local (Seattle) Event: Joe Dante's The Movie Orgy, one-night-only at Grand Illusion. It was a perfect marriage of film and venue: the tiny, independent house with a storied history and an audience of regulars, and a scrappy compilation movie with some surreal moments and a climax that manages to bring over dozen films into the same narrative universe, if only for this moment. And hey, don't crowd me, man.
Other published Top Ten Lists: MSN, Village Voice, Fandor
Best of Home Video lists: Top Ten Disc Debuts, Top Five Blu-rays, Top Five TV on Disc Releases, Top Five MOD Releases and Notable Achievements for 2012
Sheila Benson
(as published in Village Voice)
1. Rust and Bone
2. Amour
3. Argo
4. Lincoln
5. Holy Motors
6. The Master
7. The Perks of Being a Wallflower
8. Life of Pi
9. Quartet
David Coursen
(the first nine in alphabetical order, the last as the film of the—um—year)
Holy Motors, Hugo, Lincoln, Margaret, Once Upon a Time in Anatolia, Rust and Bone, Silver Linings Playbook, Tabu, Take this Waltz, and La Rabbia: the Rage of Pasolini ("a film released, in what must have been an infinitely less compelling form, in 1963, but listed this year by the National Gallery of Art as a "Washington Premiere" in a form so imbued with greatness it triggered a private pre-New Years Pasolini epiphany").
Jim Emerson
(as published in Village Voice)
1. Holy Motors
2. Once Upon a Time in Anatolia
3. The Deep Blue Sea
4. Lincoln
5. Amour
6. Tabu
7. Moonrise Kingdom
8. The Turin Horse
9. This is Not a Film
10. The Master
John Hartl
Technically, Kenneth Lonergan's remarkable Margaret may not have qualified as a 2012 film (a few people saw it in 2011), but the years he spent in the editing room paid off in this story of a high-strung teenager (Anna Paquin) who causes a horrendous traffic accident. The writer-director's unique focus on responsibility–and its limits–led to the creation of the year's most haunting and original film. Almost equally affecting were Michael Haneke's wrenching account of an older couple facing the end of their relationship, Amour, and Paul Thomas Anderson's The Master, about an American personality cult spinning out of control. Among the most playful new movies: Wes Anderson's tale of romantic runaways, Moonrise Kingdom, and Richard Linklater's stranger-than-fiction Jack Black vehicle, Bernie. The latter, like Ben Affleck's self-assured Argo, Steven Spielberg's painstaking Lincoln, and Kathryn Bigelow's vigorous Zero Dark Thirty, is based on fact. Gary Ross' The Hunger Games took a popular young-adult book and made something majestic of it. Northwest filmmaker Jon Garcia's The Falls, a perfectly cast love story about 20-year-old Mormon missionaries, was the best of several strong gay films.
A second 10: Rust and Bone, How to Survive a Plague, The Invisible War, Keep the Lights On, Barbara, A Royal Affair, Life of Pi, Silver Linings Playbook, Queen of Versailles, Any Day Now.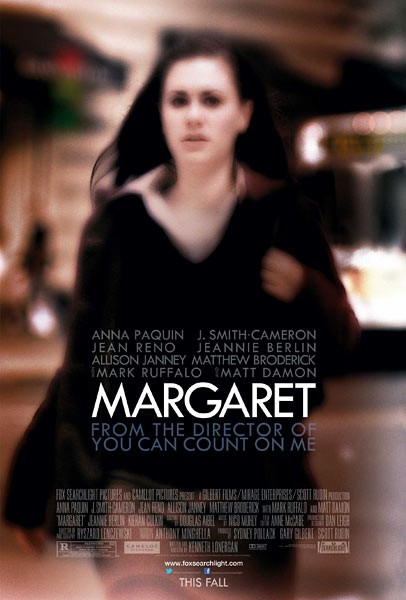 Robert Horton
(as published at Everett Herald)
1. Margaret
2. Once Upon a Time in Anatolia
3. Silver Linings Playbook
4. This Is Not a Film
5. Lincoln
6. The Turin Horse
7. The Master
8. Bernie
9. Searching for Sugar Man
10. To Rome With Love
For the second 10: The Secret World of Arietty, Wreck-It Ralph, The Deep Blue Sea, Cosmopolis, Django Unchained, Holy Motors, Elena, Moonrise Kingdom, The Dark Knight Rises, The Grey.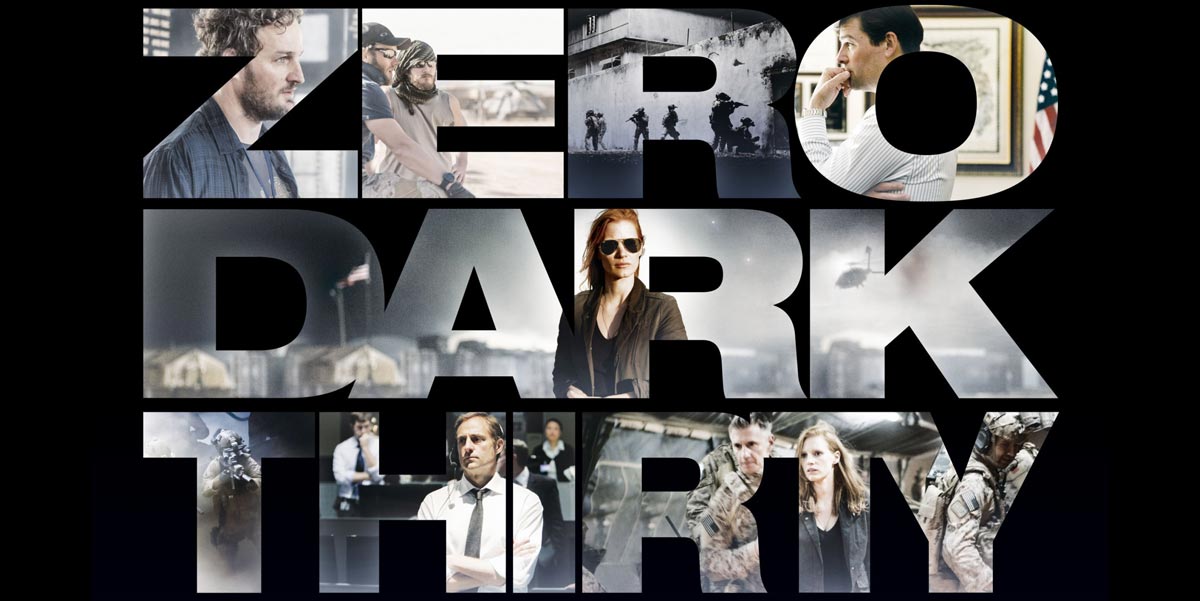 Richard T. Jameson
1. Zero Dark Thirty
2. Lincoln
3. Django Unchained
4. Once Upon a Time in Anatolia
5. The Turin Horse
6. Silver Linings Playbook
7. Moonrise Kingdom
8. Cosmopolis
9. The Deep Blue Sea
10. The Sessions
Mooned by the misbegotten: Les Misérables, Rock of Ages
Other published lists: MSN
Jay Kuehner
1. Leviathan (Lucien Castaing-Taylor and Verena Paravel)
2. Tabu (Miguel Gomes)
3. Neighbouring Sounds/O som ao redor (Kleber Mendonça Filho)
4. In Another Country (Hong Sang-soo)
5. Two Years at Sea (Ben Rivers)
6. small roads (James Benning)
7. Viola (Matias Piniero)
8. O Gebo e a Sombra/Gebo and the Shadow (Manoel de Oliveira)
9. Vers Madrid/The Burning Bright (Sylvain George)
10. Arraianos (Eloy Enciso)
Moira Macdonald
(as published in The Seattle Times)
Anna Karenina
Argo
The Avengers
The Deep Blue Sea
Flight
I Wish
Lincoln
Margaret
Pina
Ruby Sparks
Ten more terrific movies, any of which might have slipped into my first ten on a different day: A Cat in Paris, Bernie, Liberal Arts, The Master, Middle of Nowhere, Moonrise Kingdom, A Royal Affair, The Sessions, The Silver Linings Playbook, Skyfall, Smashed. OK, that's 11. So be it.
Best 2012 movies that haven't opened in Seattle yet (but I've seen them): Amour, Zero Dark Thirty
Kathleen Murphy
1. Zero Dark Thirty
2. Lincoln
3. The Master
4. Amour
5. Holy Motors
6. Django Unchained
7. Moonrise Kingdom
8. Silver Linings Playbook
9. The Deep Blue Sea
10. Cosmopolis
Bruce Reid
1. The Turin Horse
2. The Kid with a Bike
3. Moonrise Kingdom
4. Cosmopolis
5. The Master
6. Holy Motors
7. This Is Not a Film
8. Universal Soldier: Day of Reckoning
9. Not Fade Away
10. The Loneliest Planet
Andrew Wright
1. Django Unchained
2. Holy Motors
3. Elena
4. Looper
5. Margaret
6. Universal Soldier: Day of Reckoning
7. Argo
8. The Master
9. The Grey
10. Skyfall
Lists of lists:
MSN Movies (lists at end of gallery)
Village Voice (poll and lists)
Indiewire's Criticwire
Movie City News
Fandor
Time Out London
Keyframe Daily Lists and Award 2012 Index
Polls (no individual lists)
Film Comment
Indiewire Poll
Sight and Sound
Other lists
2012 additions to the National Film Registry
Kristin Thompson and David Bordwell's Ten Best Films of … 1922
New York Times Year in Culture
See the 2012 Seattle Film Critics Wrap at the Frye, with Robert Horton hosting Kathleen Murphy and Jim Emerson, after the jump below.