Seattle screenings and cinema events are surveyed at Parallax View here.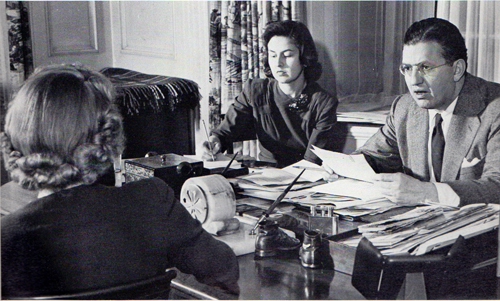 "After getting Selznick's dense, eight-page telegram explaining why Since You Went Away's nearly three hours could not be reduced, a colleague replied: IF I WERE YOU I WOULD MAKE NO FURTHER CUTS IN SYWA. YOU MIGHT TAKE ABOUT TEN MINUTES OUT OF YOUR TELEGRAM." David Bordwell sifts through the most logorrheic resource available to film scholars, the David O. Selznick papers held at the University of Texas, for clues to how consciously the studio system achieved its effects.
Of course you can only search through an archive if one exists, and Hollywood studios, in their eternal chasing after the new and the profitable, have been criminally lax on that score. Film historian Wheeler Winston Dixon explains some of the obstacles members of his profession must surmount (and passes along, sub rosa, an encouraging word about the ongoing digital encroachment) in an interview with Moving Image Archive News.
Yes, "if I'm not grounded pretty soon, I'm gonna go into orbit" has finally been enshrined within the National Film Registry; but then so has "there's no crying in baseball." The complete list here.
The Amsterdam University Press has made their new collection edited by Ian Christie, Audiences, available as a free .pdf download. I've only gotten through the first essay, a reprint of Nicholas Hiley's "At the Picture Palace": The British Cinema Audience, 1895-1920, but that's essential reading, a magnificent demonstration of how considering lower-class audiences hiding out from the cold and enjoying the dark for assignations—and the theater owners who sped through features to get more money out of them—can offer a better portrait of the early cinema's evolution than studying the films themselves. Spotted by Film Studies for Free.
"Yeah, it's a sad and beautiful world." The Oxford American's Natalie Elliott praises Jarmusch's Down by Law as, "miraculously," the least cliché-ridden film ever made about the South.
Rian Johnson's original four-page treatment for Looper isn't the bare bones of the movie, merely a conventional time-travel parable he delightfully twisted into so many curves. (.pdf warning) Spotted by the Film Doctor.
The annual Black List survey of the best unfilmed screenplays is out, now with its own website. The Playlist's Oliver Lyttelton takes the opportunity to check in on how the top ten selections from each year since 2005 have fared and finds getting on the list is good for screenwriters' careers, at least, even if most of the movies that have been made turned out rather underwhelming.
Since more links are only considered a good thing around here, here's Matt Singer's latest Criticwire Survey, asking participants for the best piece of film criticism of 2012. (Yes, it's Kent Jones, in, as Glenn Kenny says, a fucking walk.)
Ted Fendt offers the closest reading of Godard's unreleased short Adieu au TNS you'll ever get, describing a pained confession of professional failure leagues away from the sympathetic flirtation with anti-Semitism that Richard Brody has painted it.
"Whenever there is a reaction shot of Wally looking perplexed or skeptical, shout, 'Huh?'" Not sure how to behave at your first exciting midnight screening of My Dinner with Andre? McSweeney's Luke Burns has you covered.
I suspect a bit of playfulness in the latest issue of Interiors choosing a Woody Allen couch scene to analyze.
"Once I told the authorities that if you do not let me make films, I make a film with a person in a room and the consequence would be a trouble for you. And it is possible in these days." This 2008 interview with Jafar Panahi, conducted by Parviz Jahed and newly translated to English, contains plenty of opportunities for grim hindsight; but Panahi's integrity and decency shine through as well, enough to hope they stand the victor in the end. Via Movie City News.
"I get this a lot, where they honk their horn and roll down the window and a couple says, 'We got married because of Modern Romance.' I don't know what to do. I feel so bad." "What does that mean?" "I don't know." "That means, 'We both like it.'" "That means they're both screwed up." Laughter provides an alternate to tears, goes the standard line about comedians; when Albert Brooks, interviewed by Judd Apatow, gets around to mentioning the solace he finds in a synagogue being surrounded by "everyone who would have to go on the same train," you remember his effortless hilarity is more a bulwark against shrieks of terror and self-defeat.
Odie Henderson and Jason Bellamy's video essays on Quentin Tarantino have reached Jackie Brown, which they approach as the love letter to Pam Grier that it is.
"Baby, baby/Darling, you're the best." For Art of the Title, Ben Radatz chronicles the Bond title sequences—all 50 years of cutting-edge special effects and naked silhouettes.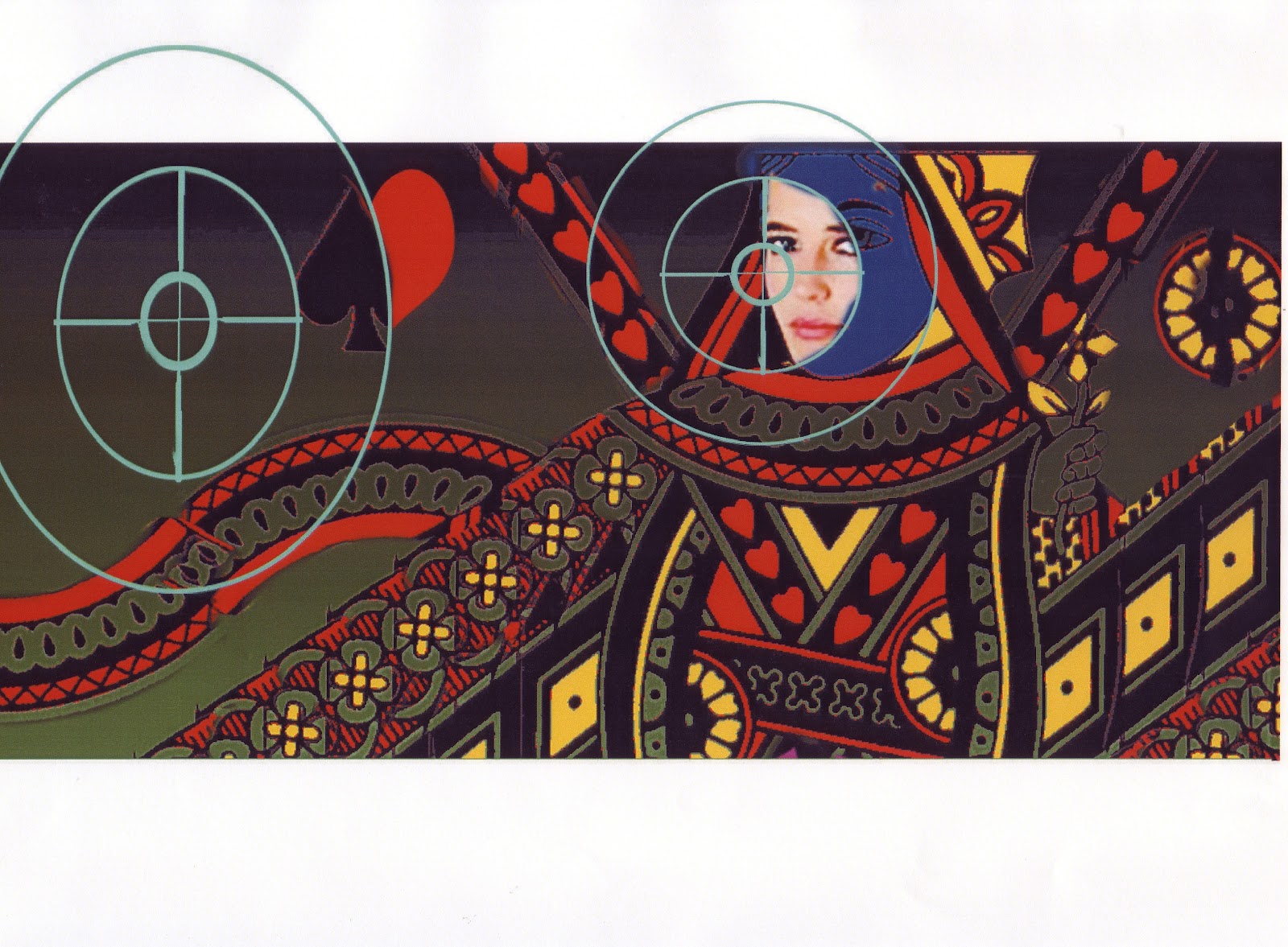 "An inky black darkness studded with distant stars. The universe in its infinite deepness. A plaintive version of Marie Elena is plucked from Ry Cooder's guitar." Criterion's David Morgan traces the history of Gilliam, his various collaborators, and their various scripts for Brazil.
"Please Ma, I mean, Mrs. Bailey. Can't you let me come inside? It's cold out here and it's Christmas Eve." In fact it was a sweltering summer and the snow was a new confection that won an Academy Award, as Martha Holmes's unused onset pictorial for Life documented.
The weekly links page is compiled and curated by Bruce Reid, with other contributions from friends of Parallax View.