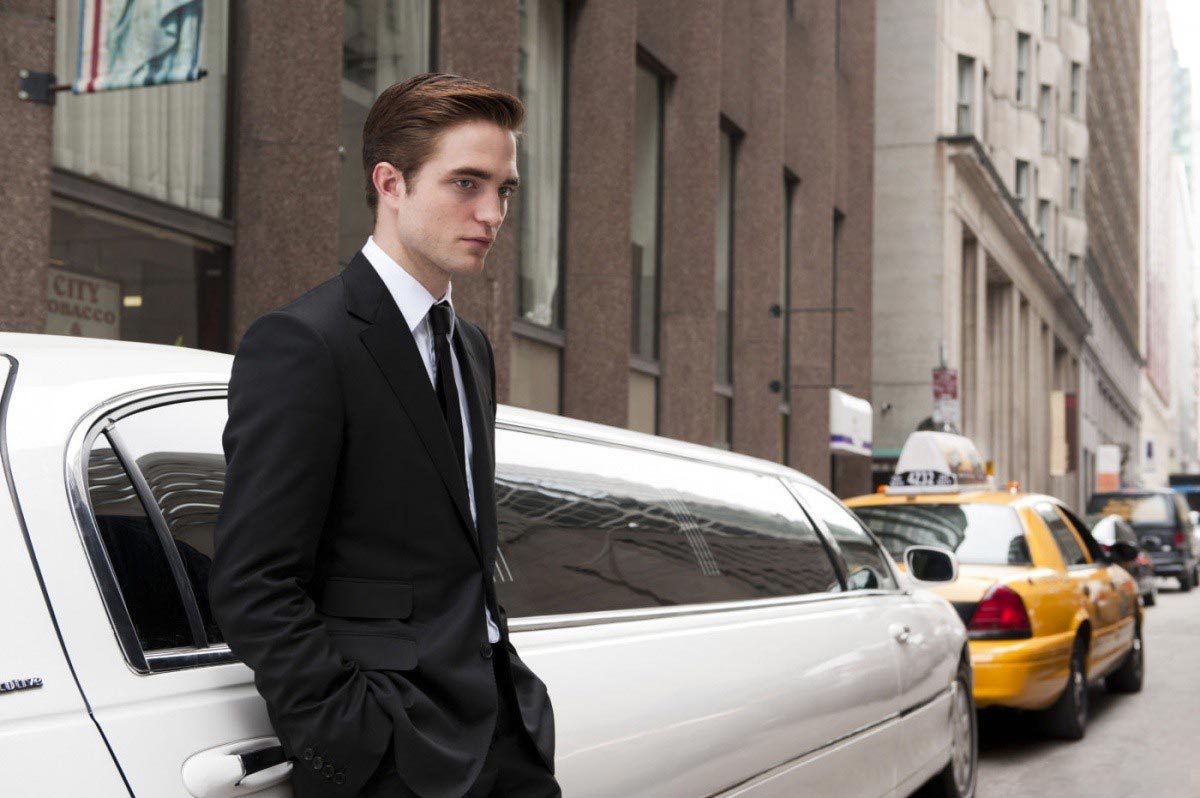 Cosmopolis is a most unusual convergence of elements: a novel by Don DeLillo, adapted and directed by David Cronenberg (taking his first screenwriting credit in a decade) and starring vampire heartthrob Robert Pattinson as a Wall Street prodigy in search of a haircut while his financial empire crumbles. It's a better fit than you might think, according to most critics.
"Translating a written text into a visual medium, Cronenberg declines to define a difference between internal and external," writes Karina Longworth in Village Voice (via Seattle Weekly). "What is real? Who cares? The noise in Packer's head is all there is." Landmark Varsity, Regal Meridian 16, Lincoln Square Cinemas.
Compliance, currently making the rounds on its "Most Divisive Film of 2012" tour, touched down in Seattle during SIFF 2012 (where it, no surprise, roused and riled audiences) and now opens for a run at The Varsity. Soren Anderson engages with it for The Seattle Times: "Inspired by actual incidents, writer-director Craig Zobel has crafted a claustrophobic and vastly unsettling drama in which ordinary people in ordinary settings are psychologically manipulated by a sick prankster to engage in behaviors so egregious that his victims can scarcely believe they're doing them. Yet they do them anyway."
Samsara, from director Ron Fricke and producer/co-writer Mark Magidson (the team behind Baraka), comes to the Cinerama for an exclusive run. Shot in 70mm over five years in twenty-five countries, it will be screened 4K digital format. Fricke, Magidson, and Michael Stearns (who collaborated on the music) will attend the 8pm screening on Saturday, August 25 and participate in a post-screening Q&A. David Schmader reviews the film (and the 4K experience at Cinerama) for The Stranger.
Openings
Searching For Sugar Man goes in search of sixties music figure Sixto Rodriguez, a Mexican-American balladeer from Detroit who disappeared in the seventies and resurfaced as a music sensation in South Africa. Harvard Exit. Moira Macdonald reviews it for The Seattle Times.
Walk Away Renee, Jonathan Caouette's follow-up to his personal documentary Tarnation, moves on from the filmmaker's brother to his mother. Opens at Northwest Film Forum.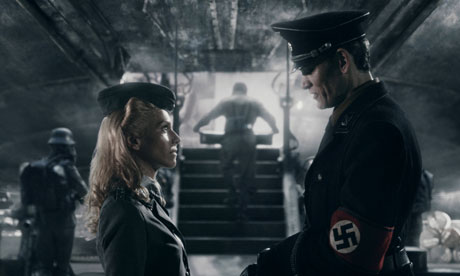 Iron Sky, the alien invasion spoof about a Nazi menace launching an attack from the dark side of the moon, opens at The Uptown.
Why Stop Now, a comedy about family, rehab, and a reluctant road trip, stars Jesse Eisenberg, Melissa Leo, and Tracy Morgan. Plays SIFF Film Center for a week.
Also opening this week: Celeste & Jesse Forever with Rashida Jones (also co-writer) and Andy Samberg (Pacific Place and Sundance Cinemas), Premium Rush with Joseph Gordon-Levitt (area theaters), and Hit and Run (area theaters) open Friday.
Lawless, the moonshine drama starring Shia LaBeouf, Tom Hardy, and Jessica Chastain, opens Wednesday, August 29 (area theaters).
Visit the film review pages at The Seattle Times, Seattle Weekly, and The Stranger for more releases and reviews.
Repertory / Revival
Grand Illusion pays tribute to Ernest Borgnine, who recently passed away, with runs of Marty, the 1955 feature that earned Borgnine the Academy Award for Best Actor, and Sam Peckinpah's The Wild Bunch (1969), one of Borgnine's finest performances and to my mind his greatest film, in 35mm prints.
"The Wild Bunch is certainly Sam Peckinpah's clearest, most heartfelt and poetic statement of his deeply-held belief that we are born animals, and that if we become human at all, it is by learning—from others and from our own experiences," writes Robert C. Cumbow in his very personal reflection on The Wild Bunch for Parallax View in 2009. "Whether you share that view or not, you're a fool if you don't confront it, and an orphan if you don't let Sam Peckinpah take you on this spiritual journey to the darkest and the brightest sides of human capability."
Milos Forman: What Doesn't Kill You…, a documentary on the Czech filmmaker who flourished in the Prague Spring and then earned two Best Director Oscars in the U.S., screens three times only over the week, on Friday, August 24, Sunday, August 26, and Tuesday, August 28 at SIFF Film Center. Brian Miller reviews it for Seattle Weekly. A series of five Forman features plays Tuesdays at SIFF Cinema beginning September 4.
Computer Error: The Worst CGI In Movie History is a 90-minute video compilation of… well, the title pretty much says it all. This one-night-only program comes to Grand Illusion on Friday, August 24, via the Alamo Drafthouse.
The Green Wave, a documentary on the 2009 Iranian elections, plays for three days starting August 24 at SIFF Film Center.
The 7th Annual Seattle Bike In at Cal Anderson Park in Capitol Hill features a fair, live music, and an outdoor film: Rad, the 1986 extreme BMX movie, presented with a live vinyl soundtrack by Jon Francois & DJ Tomm Johnson
The Little Prince, the 1974 musical based on the novel by Antoine de Saint-Exupéry, plays matinees on Saturday August 25 and Sunday August 26 at SIFF Film Center as part of the Films4Families series.
Late night at the Egyptian this weekend in John Huston's The Maltese Falcon with Humphrey Bogart and the greatest rogues gallery in Hollywood.
For more alternative screenings, read Moira Macdonald's At A Theater Near You roundup at The Seattle Times.
Schedules and Showtimes
View complete screening schedules through IMDb, MSN, Yahoo, orFandango, pick the interface of your choice.
You can check your favorite independent cinemas, neighborhood theaters and multiplexes here.
Independent theaters:
SIFF Cinema
Northwest Film Forum
Grand Illusion
Seattle Art Museum
Central Cinema
The Big Picture
Majestic Bay Theatres
Cinerama
Multiplexes and Chains
Cinebarre
Sundance Cinema
Landmark Theatres (Egyptian, Guild 45, Harvard Exit, Varsity)
Regal Cinemas (Meridian 16, Thornton Place and others)
AMC Cinemas (Pacific Place, Oak Tree, Alderwood and others)
Kirland Park Place
Lincoln Square Cinemas
Village Roadshow Gold Class Cinemas