The Devil, Probably, the penultimate film by Robert Bresson (and of his most rarely screened), is at Northwest Film Forum for a full week in a new 35mm print. The final film in their "Celluloid Dream" series is in fact the rarest and the most difficult of the offerings. The then-seventy-year-old director cast his lens on modern French youth, capturing their cynicism with a hard compassion. There's nothing on Seattle screens like it this week.
The Story of Film: An Odyssey, the entire 15-hour epic documentary by Mark Cousins, plays over the weekend spread across three days at SIFF Film Center: five programs of three chapters each beginning Friday, August 17 at 7pm and ending Sunday night. If that's too daunting a commitment, it will be back in the form of weekly screenings, with three chapters (three hours) a night over the course of five Thursday evenings, beginning September 13. You can by tickets individually or passes. Complete schedule and ticket information here.
"Framing Pictures," the monthly discussion with film critics Richard T. Jameson, Bruce Reid (sitting in for Kathleen Murphy), and Robert Horton, takes place on Friday, August 17, at NWFF. The event begins at 5pm and is free. (Beer and wine is also sold for pre- and post-discussion libations.)
Robert Horton presents "Americans Unwillingly Abroad: Two Blacklisted Directors," a talk in the Magic Lantern series at the Frye Art Museum on Sunday afternoon, August 19. He will  focus on the disrupted careers of Joseph Losey and Jules Dassin, and how they transformed themselves into European filmmakers after being ousted from Hollywood during the Red Scare. 2 p.m., free.
Tickets are now on sale for the Seattle Art Museum's 35th Annual (that's right, 35!) Film Noir Cycle, this one build around the theme "Women in the Shadows." The nine-film series opens on Thursday, September 27 with Double Indemnity (featuring the queen bee of noir herself, Barbara Stanwyck) and concludes on Thursday. December 6 with the modern Midwest noir Fargo with Francis McDormand. Full schedule and ticket information here.
Openings
The locally-produced Old Goats, featured at SIFF 2011, returns for a theatrical run at The Uptown. Seattle Weekly film critic Brian Miller observes the film "meanders along at an unhurried pace; it's an authentic slice of Northwest regionalism not often seen on-screen—one that also doesn't insist on cute resolutions or easy triumphs." Filmmaker Taylor Guterson will be on hand at all Friday screenings.
Killer Joe, William Friedkin's latest, is a black comedy with plenty of violence as well as wit and features Matthew McConaughey in another role (the title role, in fact) that reminds us just how good he can be. It premiered at SIFF 2012, presented in person by Friedkin himself. Harvard Exit.
The Americano, from writer/director/star Mathieu Demy (son of filmmakers Agnès Varda and Jacques Demy), follows the odyssey of a young Frenchman back to his childhood home in Los Angeles. Opens at The Varsity.
The French thriller Sleepless Night plays for a week at Grand Illusion. Digital screening.
Splinters is a surfing documentary with a different cultural slant. At NWFF.
Visit the film review pages at The Seattle Times, Seattle Weekly, and The Stranger for more releases and reviews.
Repertory / Revival
Mad Hot Ballroom, the documentary about 11-year-old kids in competition ballroom dancing, plays matinees on Saturday August 18 and Sunday August 19 at SIFF Film Center as part of the Films4Families series.
Late night at the Egyptian this weekend in Stanley Kubrick's The Shining.
For more alternative screenings, read Moira Macdonald's At A Theater Near You roundup at The Seattle Times.
Schedules and Showtimes
View complete screening schedules through IMDb, MSN, Yahoo, orFandango, pick the interface of your choice.
You can check your favorite independent cinemas, neighborhood theaters and multiplexes here.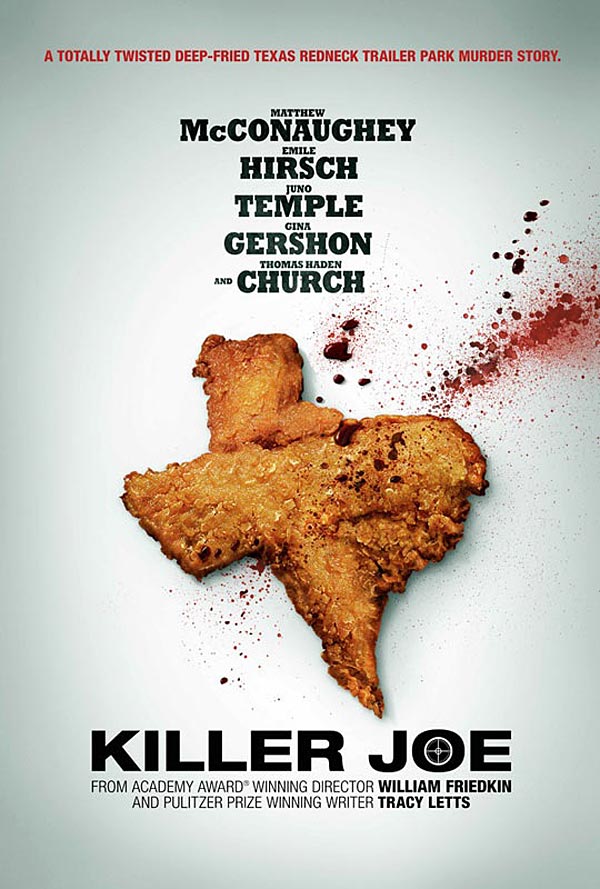 Independent theaters:
SIFF Cinema
Northwest Film Forum
Grand Illusion
Seattle Art Museum
Central Cinema
The Big Picture
Majestic Bay Theatres
Cinerama
Multiplexes and Chains
Cinebarre
Sundance Cinema
Landmark Theatres (Egyptian, Guild 45, Harvard Exit, Varsity)
Regal Cinemas (Meridian 16, Thornton Place and others)
AMC Cinemas (Pacific Place, Oak Tree, Alderwood and others)
Kirland Park Place
Lincoln Square Cinemas
Village Roadshow Gold Class Cinemas