The only links page that matters… except for all the others.
Seattle screenings and cinema events are surveyed at Parallax View here.
Who created that greatest of silent icons, The Tramp? Surviving recollections from Chaplin and Sennett mostly stake their claim each against the other, but John Boorstin points out it's no stretch at all to infer considerable credit should go Mabel Normand's way.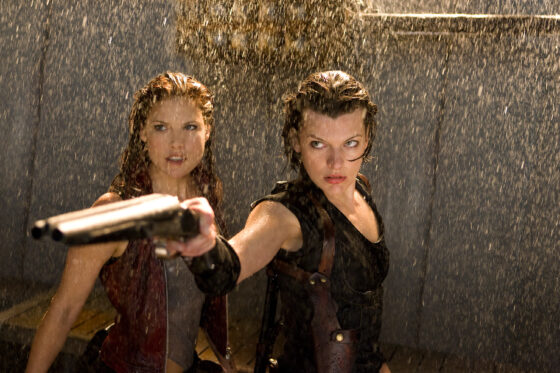 The new issue of Cinema Scope salutes 50 directors under 50 years old; their website is offering a sample of 20 sharp, compact appreciations of filmmakers ranging from Jia Zhangke to Maren Ade to "the elder, least pretentious, and most consistently amusing Anderson of the current director trifecta."
Time Out didn't fool around compiling their list of the 100 best horror films, polling a murderer's row of 126 experts (the Cs alone offer up Roger Corman, Antonio Campos, Alice Cooper and Coffin Joe) and writing up the results with good observations and considerable brio. Which allows for some admirably off kilter selections, though lest you think this lineup differs radically from other such, the accompanying interview is still with William Friedkin. Noted by David Hudson.
The New York Film Academy may be a barely credible institution, but they know an opportunity when they see it. Thus their series of classes in the blossoming film community of Nigeria. Become the Dream, as the bodyguards' t-shirts urge.
Revisiting The Devil, Probably, Dennis Lim assigns the same uncompromising nihilism that ensured the film's relative obscurity to the draw it has on its partisans. Link, one of several of interest, via Girish Shambu.