The New Republic's Jason Farago worries that Amour might not just chronicle a death but embody one, if it turns out to be the last, grand gasp of a European cinema whose state subsidies are drying up.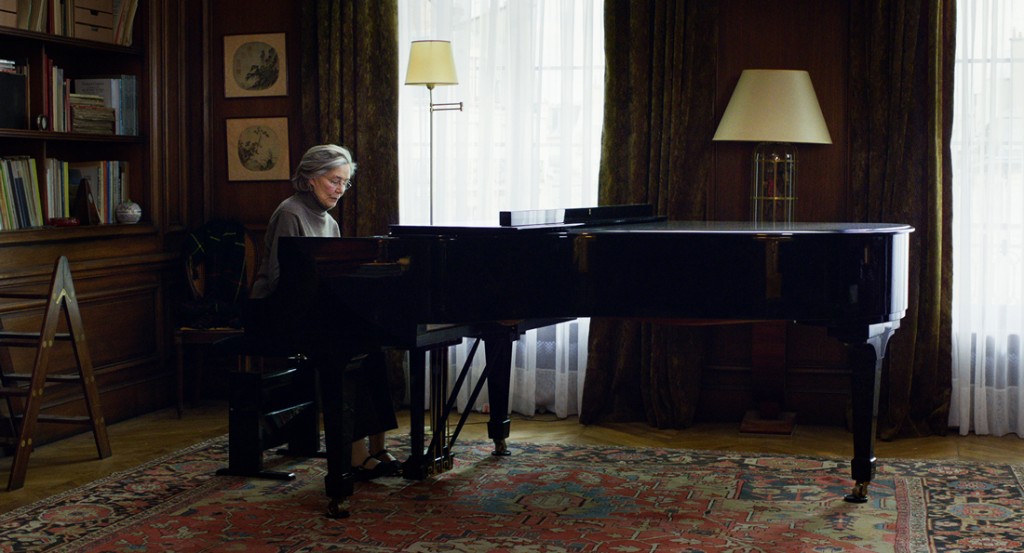 Charles Barr takes the current resurgence in all things Hitchcock as opportunity to argue that the greatest of all cinematic oeuvres is insufficiently recognized as one that's British, born and bred.
The above link comes from John Wyver, who also spots Henry Jenkins's four-part interview with scholar Donald Crafton about how animation evolved from exaggerated lunacy into a "realistic" art of performance, indebted to Stanislavsky more than it ever was to the comics pages. Generously illustrated with cartoon clips. (Parts two, three, and four here.)
Speaking of Disney, Brad Bird and screenwriter Damon Lindelof have kept characteristically tight-lipped on details about their upcoming production Tomorrowland, originally called 1952. Recalling a tall tale about government agents and UFOs that legendary animator Ward Kimball loved to pass along, Disney historian Jim Hill thinks he might have sussed out the plot. Via Drew McWeeny.
"When co-star Walter Brennan saw Mitchum in his elegantly rugged costume, he declared, 'That is the goddamndest realest cowboy I've ever seen!'" Imogen Smith on the dark pleasures of noir western Blood on the Moon, and its inspired use of Robert Mitchum's mesmerizing but untrustworthy rambling spirit.
His review of Glenn Frankel's new book on The Searchers allows J. Hoberman to consider the real-life events, and the national myths they became, that inspired Ford's masterpiece.